I am a male and got a perm around 7 to 8 in the morning. It looked good throughout the day and had no problem but when I got home at around 3:30 to 4 I noticed the front had become a little straight.
What should I do (if anything needs to be done)?
Answers

March 25, 2021
0

found this helpful
Best Answer
I think you have to go back to the same hairdresser and ask her to fix it or get refund. I don't think you have very long hair. Therefore, it is not normal if the curliness disappears on the same day.
Also you can read a lot of tips here: www.thriftyfun.com/Permed-Hair-Not-Curly-Enough-1.html

Ana
Bronze Post Medal for All Time! 140 Posts
March 26, 2021
0

found this helpful
Best Answer
Document by taking pictures, this gives you a time stamp and day. Also contact the stylist of your concerns. The stylist should help you, because of this same day and issue. Good Luck!

CDC
Bronze Tip Medal for All Time! 59 Tips
March 26, 2021
0

found this helpful
Best Answer
I would definitely contact your stylist and let her know about the issue. There are a number of things that could cause problems w/ a perm. It could be that the rods weren't wrapped correctly or w/ enough tension, the perm solution may not have been left on long enough, the hair possibly wasn't rinsed well, or wasn't blotted well enough before the neutralizer was applied, the neutralizer wasn't left on long enough, or it wasn't rinsed out well enough.

March 26, 2021
0

found this helpful
Best Answer
it sounds like this may be something new to you but this is not normal so you should not hesitate to call your stylist and describe how your hair lost part (all?) of the curl.
You may have asked for a 'soft/loose/not to curly' look but there should still be some curl/waves for several weeks.
It is probably best if you do not shampoo your hair the first day but be sure to tell your stylist if you do shampoo.
Do not wait - make an appointment and try not to be in a hurry so the stylist can take their time with your perm.
Answer

this Question

Help me please please please! This is my first ever perm, and I am so sad and disappointed. I got my perm yesterday and it started to look like this just a few hours after leaving the salon. I'm thinking about going in today and asking her about it but it's appointment only and I don't think I want her to redo it.
Heavily on my mind: washing it out before the 48 hours and getting a refund? What do yall think. Also the first three are the morning after pictures and the blue T-shirt ones are a few hours later.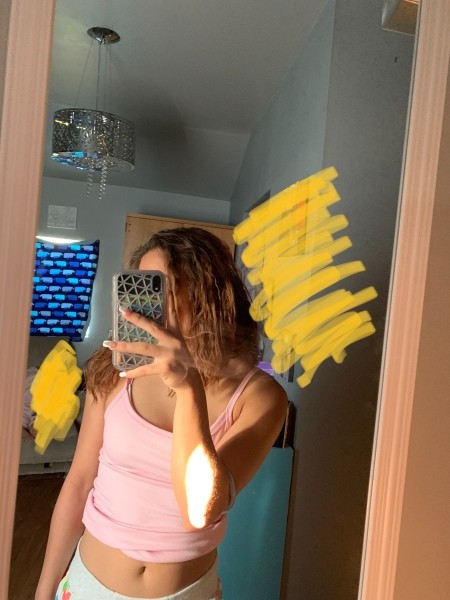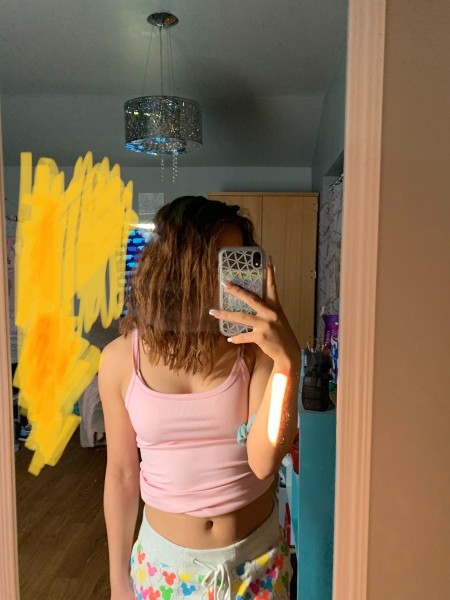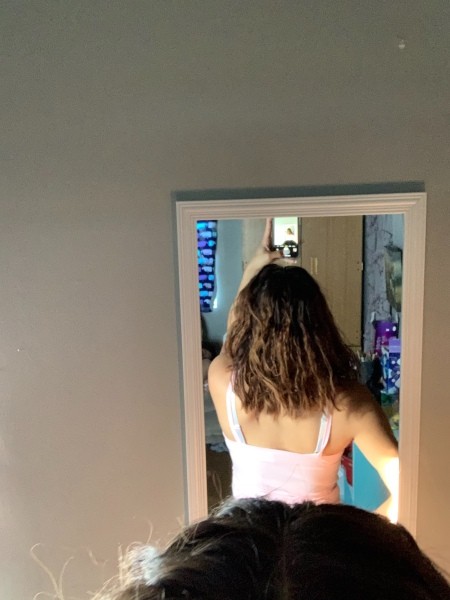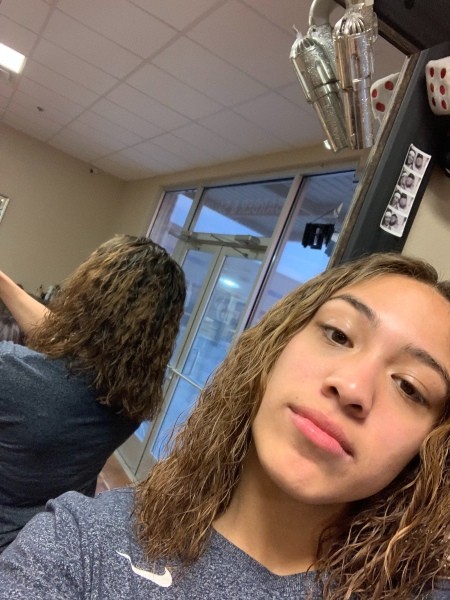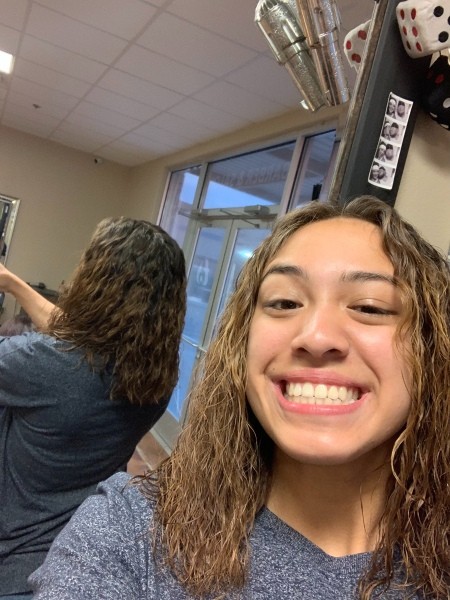 Answers

April 2, 2021
0

found this helpful
Best Answer
First: If you have not followed the directions provided by the salon, I do not believe they will have any responsibility to redo/fix your failed perm and certainly not to give you a refund.
You need to call the manager of the salon and provide information about your perm and make an appointment for them to see the problem.
They should be able to look at your hair and review what was done; what products were used and decide what best course to take to hopefully correct the problem.
Do not wait - make an appointment as soon as possible.

April 11, 2021
1

found this helpful
Best Answer
I think that in such cases, you certainly need to go back the hairdresser who permed you as soon as possible. If you don't want her to fix it, then at least get refund. But informing the hairdresser is important so that she understands that she is doing something wrong. Then, I hope, this will not happen again with another client.
I can imagine how upset you were. You can read a lot of tips here:
www.thriftyfun.com/Permed-Hair-Not-Curly-Enough-1.html

April 20, 2021
1

found this helpful
Best Answer
Marianalove your name,a beautiful name for a beautiful girl. Being that this thread was posted more than two weeks ago, I'm curious of what action you took and the results. For anyone that may come to experience, a similar issue, here's my advice. First and foremost, it appears that you received a simple perm. I'm not sure if you had the spiral or traditional perm rod. It appears to be the spiral,but I'm just guessing. Waiting a few days before doing anything to your hair ,especially not washing it, is crucial. At this stage, your hair is in shock.To help you hair to take to the perm you need to do a rinse of apple cider vinegar mixed with an equal part of water, and leave it alone.After your hair has had a few days to chill out & recover ,and you go to style it, you should not brush it with a brush, rather you should use a wide hair pick and pick it, to prevent it from being too frizzy. You'll need a good styling mousse dedicated for curly hair and and apply by scrunching it into your hair, helping to train your hair and only using a diffuser hair dryer, if any. Also avoid over-washing and just use a leave in conditioner spray for refreshing and eliminating frizz.If you're looking for more curly or fuller look for your hair, you would need to have your hair cut in layers prior to perming or using traditional perm rods that are rolled in a piggyback style fashion before applying permanent solution.
If you have hard to perm hair, which many people do, after your perm solution is applied and rinsed out, adding a last step of rinsing your hair with apple cider vinegar and water solution does wonders for helping your hair adhere to the perm. After some time, receiving a second perm would help to convince your hair, it's curly now. Along with a little more insight on how you want your hair to turn out, with more detailed instructions understood by your stylist, just may promote a more desirable result. So to the beautiful Mariana, and one's that may be facing the perm nightmare, try not to be discouraged and don't try to wash it out , you'll just have more of a frizzy mess with no direction. You really can't undo a perm; hence that's why it's called... a permanent. Just takes alot of time and patience.--Niki
Answer

this Question

I had a perm done late night two nights ago. We got done with it at about 2am. It looked great. I went home and went to sleep. When I got up I spritzed it with cool water put a little product in it and went about my day.
Then this morning I had to take a shower so I took a cool one so I didn't ruin the perm. I did rinse it. I was told that it was OK to rinse it as long as it was cool water. When I got out I ran my fingers through it to get most the tangles out. Then I used a wide tooth comb just like I was told to. As I combed it, it started going straight.
I thought maybe it was just because it was wet. I put a little curl creme through it and used a diffuser to dry it, exactly how I was told to. I flipped my head upside down and everything. Once it was pretty much dry it looked curly. Then when I was trying to style it and was using the wide tooth comb to pick out some of the tangles it just started flattening. Now most the curl is gone, it just looks like a frizzy mess.
I work at Sally beauty supply so I know about how perms work, but not a lot. We used a Quantum perm in the red box, just in case anyone knows that perm and how well it works.
So I was wondering a few things. Even though my hair was so curly the first night is it possible that the perm just didn't take? And if so, how can I get it to take? Can I even do another perm? My hair is pretty dried out. It's not falling out or anything, just very dry. Also we sell deep conditioners and things at my work, but if anyone knows any better way to also get more moisture in my hair that would be awesome.
By julieanne from Asheville, NC
Answers

February 25, 2011
0

found this helpful
Best Answer
I have had perms all my life. I have always rinsed my hair with no problem in loosing the curl.. I took my daughter to a salon to have a perm done, at first it was beautiful then within 24 hrs the perm left her hair. I took her back to the salon and what they found out was that her hair soaks up water. This meant that the perm solution could not soak in her hair. They had to put her under a hair drier for some time to help with this. You might as a professional if this could be your type of situation too.
I might be different but I have never had problems rinsing my hair in the shower and I always put a little cream rinse on it so it is managable.

(Guest)
Gold Post Medal for All Time! 846 Posts
February 28, 2011
1

found this helpful
Best Answer
pmlparrott, just remined me of a situation a couple decades ago. I was working in a large upscale salon and one particular evening three perms were being done by three different stylists. The clients were all regulars and the same solutions for each were used as had been done for each before. Anyway, it was an extemely humid summer evening. All three of those perms had to be re-done. I am wondering if there were humid conditions in your environment the night you had your perm done? It wasn't humid inside the salon but it was very humid outside and one has to go outside to get home. Was it raining or moist snow conditions outside? Even with an umbrella the moisture in the air could have possibly affected your hair. Come to think of it, even alot of steam from the shower could affect the perm if not wearing a shower cap.
Answer

this Question

So I just got my perm yesterday around 11:30 and it took about 2 hours. After I was done, I had lunch and did all the usual stuff after then went to bed.
Woke up and basically all my curls were gone. Will this fix itself or do I need to have it done again?
Answers

April 23, 2021
0

found this helpful
Best Answer
Contact you stylist (who did the perm) and let her know about this as soon as possible. She should help solve this problem, because a perm typically lasts for 3-6 months. But there are too many reasons why you didn't get your desired perm.
There are several tips to fix a perm gone wrong:
1. Wash your hair to rinse the chemicals out of your hair and stop the perm developing any further. If your hair does not feel soft, then use a deep conditioning shampoo and repeat the procedure until the hair is feeling softer and looser.
2. To prevent your hair from puffing out when it dries make deep conditioning. Apply a generous amount of thick conditioner, leave it on for 30 minutes until the hair is soft enough to untangle the curls with your fingers or a wide toothed comb. Do not pull the comb through your hair.
Use conditioner and an anti frizz serum daily.
3. Use a hot oil treatment to provide your hair with added nourishment, moisture and to strengthen your hair. Use a shower cap to cover your hair during this treatment. When rinsing through use a relaxing shampoo and conditioner, then use a hair serum. After several such treatments your hair will be soft and flowing.
4. Trim any wispy, unruly ends, which make your perm look worse.
5. Scrunch the hair in your fist to make curls.
If possible let the hair dry naturally or use a diffuser extension on you hair dryer. But it is better to give up the hair dryer. Do not use any heat.
Also there is a lot of tips here: www.thriftyfun.com/Permed-Hair-Not-Curly-Enough-1.html
Answer

this Question