Growing Gardenias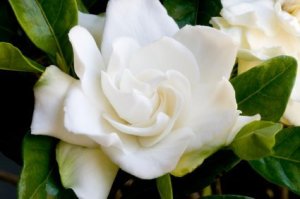 Prized for their enchanting fragrance and creamy white flowers gardenias may be on your list of plants to try growing. This is a guide about
growing gardenias
.
Questions
Ask a QuestionHere are the questions asked by community members. Read on to see the answers provided by the ThriftyFun community or ask a new question.
I've tried, unsuccessfully, to keep a gardenia alive. I've read all the tips, etc. and each time I plant a gardenia it lives 3-6 months, then dies. I love gardenias. Please help.
By Diane
September 23, 2011
0

found this helpful
I grow my gardenias in self watering containers; all you have to do is keep the container full. They don't like to dry out or be over watered, thus the self watering container. Get the kind that has a tube that you put the water in. It fills the reservoir in the bottom. The gardenia is a very thirsty plant. I also sprinkle tea and coffee grounds on the soil to keep the leaves green. good luck.
September 23, 2011
0

found this helpful
Diane: you failed to say where you live but here in south GA. I plant mine in the ground and mulch it against dry weather water a lot and feed regularly at least once a month during the growing and flowering season. I use 10.10.10 or liquid fertilizer and watch them grow. If in a container make sure it gets plenty of water & food.
My potted gardenia has got some nice buds on it, but several leaves are turning brown at the tips and will fall out at a slight touch. The pot is located adjacent to a window sill on a radiator cover (no heat on of course).
The plant was purchased about 10 days ago. There are no blooms yet. It has been fed with MiracleGro the other day, first time feeding.
Hardiness Zone: 7a
By Ken from Brooklyn, NY
Answers
April 29, 2010
0

found this helpful
I don't know what is causing the leaves to turn yellow, But a little apple juice or apple cider diluted with water (1 cup of juice to a gallon of water.) helps my gardenia plant. It is planted outside in the shade ,except for a little late afternoon sun. I don't think it would hurt to try it.
Any blooming plant that comes from a florist shop is forced into bloom and normally is root bound already. Transplant as soon as the flowers die. GG Vi
March 3, 2013
0

found this helpful
I have the same problem my gardenia is in a pot and I've had it for 2 years now. It blooms in spring and fall but the leaves looks unhealthy and fall to the slightest touch. I can't identify the problem with the brown spot; they dont look they have pests or a disease. I add some liquid fertilizer every 2 weeks to give the soil some acidity. I have it placed indoors now as it's winter and cold it's facing a south window with bright light and some sunlight in the afternoon.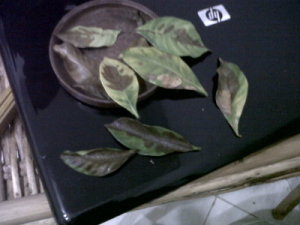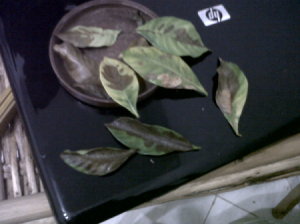 I have a gardenia tree which I move inside during winter as it's in a pot. This is the second year I've had it. Some times blooms and has nice flowers, but at times I get brown spots on the leaves. I don't know what is the cause. Some say it's the PH and some say it's the water or the light. It has sunlight for about 3 hours then bright light the rest of the day. I'm attaching a photo of the leaves with the brown spots; hopefully someone can identify that. I checked for pests there aren't any.
By lahib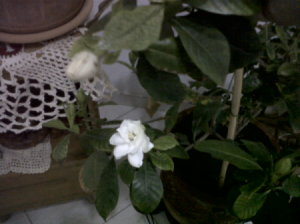 I have the following problems with my gardenia. Some leaf edges are turning brown while the rest of the tree looks healthy. And, secondly some buds are not opening although the rest on same tree are doing fine and opening to full blooms. These unopened buds become white as if they are trying to open, but they don't in the end. (See the picture, it shows one flower is fine while the upper one is not open.)
By lahib
Are these thrips on this gardenia? What is the best way to get rid of them?
By Joan N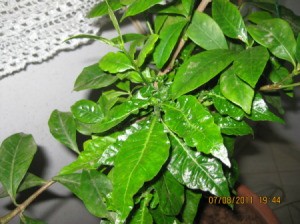 Some of the leaves of my gardenia tree come out curling and not as smooth surfaced as the other leaves. Can anyone tell me why is that? I'm attaching a photo of the leaves.
By lahib
I put my gardenia plant in it's pot outside for the summer and it was doing fine. But now something is chewing on it's leaves. Can anyone tell me what it could be and what I can do to stop it?
Hardiness Zone: 6a
By Jennifer from Topeka, KS
Photos
Share on ThriftyFunCheck out these photos. Click at right to share your own photo in this guide.
We live in Mississippi and the heat has averaged 102 degrees with the heat index of 118-122 for the last couple of weeks. Anyone from the south knows we have some brutal humidity that goes along with those temperatures!
Our son, the soldier, and his family are home for a visit. He is on leave from Fort Riley, Kansas. I had taken many pictures of our gardenia bush this year and dreamed of experiencing that 10 foot tall bush, filled with blooms, with my granddaughter.
Little did I know that one special bloom appeared while they were home this week! I would never have believed it had my granddaughter not taken a picture to show me. I squealed with excitement and told her how to pick the precious bloom. We have really enjoyed sharing the heavenly fragrance of the single gardenia bloom in the 100 degree, Mississippi summer days!
By Green living
Archives
ThriftyFun is one of the longest running frugal living communities on the Internet. These are archives of older discussions.
June 25, 2010
0

found this helpful
Does anyone know how to grow a gardenia in a pot? I have tried a few times in sun, shade, part sun, etc. and they never seem to flower very long or last. Thanks.

Hardiness Zone: 11

By Nancy from Santa Monica, CA
February 22, 2010
0

found this helpful
Our well established Gardenia has begun to turn yellow and the buds are not opening. Any ideas as to what the problem is and how to remedy it?

Hardiness Zone: 8b

By mimiface from Paradise, CA
Answers:
May 29, 2009
0

found this helpful
We recently purchased a Gardenia plant and it has almost died within about 2 days of purchase. What am I doing wrong? We live in Vegas, so it's been very hot, but the instructions say "full sun". Help? I'm not good with plants.

Hardiness Zone: 9a

By Susan B. from Las Vegas
Answers:
Growing Gardenias
Sounds like too much sun and high temperatures is probably the problem.

By Anonymous
Related Content