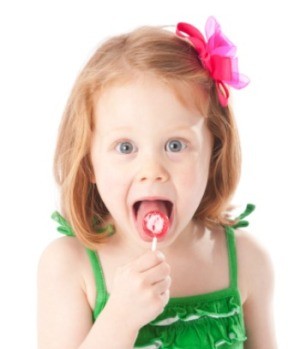 You can make your own hair bows to perfectly match an outfit and for special gifts. This guide is about homemade hair bows.
Ad
---
Solutions: Homemade Hair Bows
Read and rate the best solutions below by giving them a "thumbs up".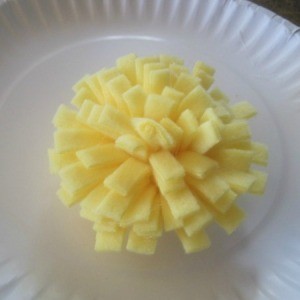 This is a bow for girls, using scraps of fleece. You can vary the size by cutting it wider or shorter or longer.
Approximate Time:
Supplies:
fleece, use 1-1/4 inch piece by 26 inches for one bow
scissors
glue gun
clip for hair
Instructions:
Cut a strip 1-1/4 inches by 26 inches.
Make clips on width approximately every 1/4 inch, but not all the way to edge.
Heat glue gun.
Glue the edge that has not been clipped, rolling into a circle as you glue.
Cut circle to fit back.
Glue on clip.
By Elaine S. from near Cedar Rapids, IA
Expensive to buy - Easy to make! Hair Bows for little princesses!
My granddaughter, now three years old, is getting hair long enough to wear up and, I must admit, I dearly love to fix it when I babysit while Mommy works. I priced the nice big bows in stores and they are really expensive to buy. How much better it would be to make my own and get more for the money spent.
I purchased 1 1/2 yards each of two kinds of grosgrain ribbon. It has a nice stiffness and makes prettier bows than satin ribbon.
To begin, I cut two 8 inch strips for the bottom loops on a double bow. Bring the ends of the strip to the center to make two loops. If it is printed, make sure you fold it printed side up. With a needle and thread, begin sewing the ribbon in the center of the loops, from the underneath part of the ribbon (straight up!).
Once your thread is through the ribbon, secure the loops by catching the side of the loop and taking your needle back up through the middle pulling tightly so that it gathers the loop to make it thin in the center.
Then go to the opposite side of the loop and wrap your thread around "both sides" tightly and take the needle down through the middle. I suggest doing this at least 3-4 times to make your loops for the bow.
Remember, the tighter the thread is wrapped and sewn the prettier bow they will make. Make two of these. Once they are made, hold the sewn loop strips side by side in your hand, to make what looks like an "X" shape. Now join the two together by wrapping the thread around them both and sewing through the middle to secure them.
For the second row of loops, repeat the same process, but cut your loop strips you are going to make 6 inches long so that they will make smaller sized loops. Once these are made, lay them on top of the bottom part of the bow. Repeat the thread wrapping, securing all 4 together.
Once this is assembled, sew down through the layers to secure your bow. To finish, cut a strip long enough to wrap around the completed bow. It looks better if you fold it in half so it will be thinner before sewing to the back of the bow.
These hair bows can be hot-glued on a flat hair clip or sewn on a clip if glue is not available. Most department stores sell the two-pronged hair clips you squeeze.
I hope my directions are clear enough. This is a little difficult to explain. I was so excited about my new accomplishment that I couldn't wait to share the news!
By Sharon from Ravenna, KY
Give a "thumbs up" to the solution that worked the best! Do you have a better solution? Click here to share it!
Questions
Here are questions related to Homemade Hair Bows.
I would like to make korker bows. I know you bake them, but how do they get their curl?
How do you make hair bows, especially spider hair bows with curled ribbon legs? Thanks for your help.

Susan from Prospect Park, PA
AnswerWas this interesting? Yes No
Ad
---
---
Most Recent Answer
By Brenda (Guest Post) 09/29/20080 people found this helpful
I just have made some for Halloween. I made Orange Korkers' then I took a small to medium Black PomPom glued moving eyes on it and used some black cord for the legs (8 of them) you will only need 4 pieces for the legs tie the legs together in the middle spread them out four on each side glue the pompom in the middle put a small amount of glue at the end of the legs and glue to one of the korkers try and make the legg a little curvy like a spider leg
---
How can make handmade hair bows for my cheer team?
By Liz from Norfolk, VA
AnswerWas this interesting? Yes No
Ad
---
---
Most Recent Answer
How do you make boutique hair bows?
Archives
Thrifty Fun has been around so long that many of our pages have been reset several times. Archives are older versions of the page and the comments that were provided then.
How do you make hair bows?
Pamela from Louisiana
Answers:
RE: How do you make hair bows?
I found this site, hope it helps:
http://hometown.aol.com/juliemooredavis/myhomepage/howto.html (10/10/2006)

By Ann
RE: How do you make hair bows?
TONS of free hair bow instructions. These are just as good, and sometimes better, than the ones you can buy. I've tried her instructions for korkers, loopy bows, stacked bows and collar bows so far and they've been so easy. (12/03/2006)

By cmarker

How do I make a hair bow?

Melissa from Elsa, Texas
Answers:
RE: Making Hair Bows
I got excellent hair bow making instructions from http://www.sweetbabybowtique.com

Very easy to understand and they have step-by-step instructions with color photos. They worked for me!

Editor's Note: This site appears to be selling instructions. (10/17/2007)

By Carla
RE: Making Hair Bows
To add to your list of easy hair accessories, buy leggings and cut the legs off to make headbands that you can clip your bows and flowers to. I have found that the 18/24 mo size makes the best newborn to small headband etc. Just cut off the toe and at the thigh, sew either by hand or machine. Wrap the seam with matching ribbon, this will be the top. Hot glue the ribbon on the underside so that you leave the top open to snap your accessory to. You can do tons of colors and have so much fun. And it's so inexpensive! (11/16/2007)

By More 4 You!
RE: Making Hair Bows
This site I came across. It has easy instructions, with pics and is free. Several styles to choose from on making hair bows.
http://bowdesigns.50webs.com/tails_down_bow.html (01/08/2008)

By Nella
RE: Making Hair Bows
Many fun and unique craft embellishments. Great for bow making. Check it out:

http://stores.ebay.com/Little-Pearly (03/25/2008)

By crafter
RE: Making Hair Bows
Though this discussion looks old, I thought I'd post anyway. I've found the free bow making videos here to be really useful: http://www.theribbonretreat.com/custom/free_projects.aspx.
(09/22/2008)

By Late to the party
RE: Making Hair Bows
If you want to learn how to make hair bows, I'd suggest checking out http://www.LearnHowToMakeBows.com They have the easiest to follow instructions on how to make hair bows that I have found so far! Best of luck! (02/26/2009)

By Darla
What is your favorite type of hair bow to make for your little girl?
By learnhowtomakebows from Cary, NC
Feedback: