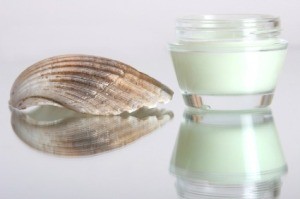 Solutions: Homemade Hand Lotion
Read and rate the best solutions below by giving them a "thumbs up".
You can buy rose water at pharmacies or health food stores and sometimes Wal-Mart and Target carry it. Glycerin is available at pharmacies and health food stores but craft stores such as Michael's carry it too. You can also add a few drops of your favorite floral essential oil scent if you would like to.
Ingredients
1 cup glycerin
1 cup rosewater
Directions
Place ingredients in a glass or plastic bowl and stir really well. Using a funnel; pour lotion into your choice size of glass or plastic bottles.
By Deeli from Richland, WA
I have very dry skin and have bought so many different brands of lotion (some pretty pricey.) This seems to work better than any of them. Enjoy!
Ingredients
(All these ingredients are Dollar General brand)
1 petroleum jelly
1 aloe vera lotion (green bottle)
2 pink baby lotions
2 vitamin E creams
Directions
Mix with mixer
You can repack in the jars you emptied or buy new ones if you can find them.
Joyce
A very simple homemade hand lotion recipe.
Ingredients:
2/3 cup rosewater
1/3 cup glycerin
Directions:
Combine the two ingredients in an 8 ounce bottle and shake well. Store in a cool, dark place.
Give a "thumbs up" to the solution that worked the best! Do you have a better solution? Click here to share it!