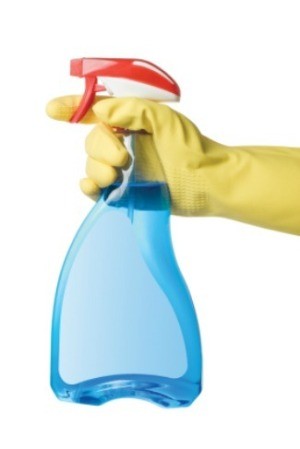 You can make your own kitchen cleaner that is as effective as the store bought kind and you control the ingredients. This page contains homemade kitchen cleaner recipes.
Ad
---
Solutions: Homemade Kitchen Cleaner Recipes
Read and rate the best solutions below by giving them a "thumbs up".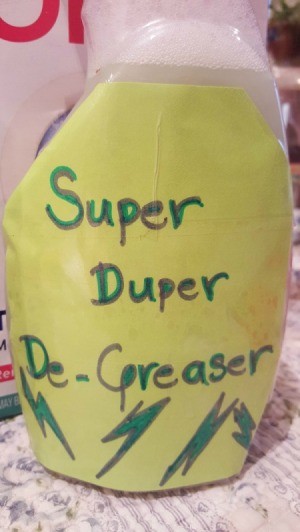 Now you finally have something useful you can make with all those annoying little soap slivers. You don't have to throw them out anymore, make an all purpose kitchen cleaner! With a few minutes and virtually no cost, you can have a bottle full of de-greaser ready to go. Re-duce, re-use, go green! :)
I always stock up on bleach, white vinegar, amonnia, borax, 91% rubbing alcohol, and Dawn dish soap. I boil my water. Then from these Items I make most of my cleaners. My favorite kitchen cleaner I make up a gallon at a time. Then I fill up a cut little spray bottle.

To the gallon jug, I mix together ammonia, white vinegar, and rubbing alcohol.
This takes up about 1/3 of the gallon jug. The rest is either boiled water or store bought water.

NEVER MIX BLEACH AND AMMONIA. WHEW!

For the bathroom I can wipe things down with a gallon of water with just two tablespoons of bleach. This is just great for wiping down the phone, door knobs, even the key board on the computer, with the rag wrung out well and be sure to turn the keyboard upside down when wiping it.

Speaking of germs. Everyone washes their hands when they come home from anywhere, even just out in the yard. The hands get washed before they touch much of anything else. I'm not that much of a germophobic, it just keeps down the sniffles and flu.

By Ardis
Give a "thumbs up" to the solution that worked the best! Do you have a better solution? Click here to share it!
Questions
Here are questions related to Homemade Kitchen Cleaner Recipes.
How do I make my own spray cleaner for the kitchen?
By Irmgard from Port Isabel, TX
AnswerWas this interesting? Yes No
Ad
---
---
Most Recent Answer
03/28/20090 people found this helpful
All-Purpose Cleaner:
Mix 1/2 cup vinegar and 1/4 cup baking soda (or 2 teaspoons borax) into 1/2 gallon (2 liters) water. Store and keep. Use for removal of water deposit stains on shower stall panels, bathroom chrome fixtures, windows, bathroom mirrors, etc.

Disinfectant:
Mix 2 teaspoons borax, 4 tablespoons vinegar and 3 cups hot water. For stronger cleaning power add 1/4 teaspoon liquid castile soap. Wipe on with dampened cloth or use non-aerosol spray bottle. To disinfect kitchen sponges, put them in the dishwasher when running a load.

Chopping block cleaner:
Rub a slice of lemon across a chopping block to disinfect the surface. For tougher stains, squeeze some of the lemon juice onto the spot and let sit for 10 minutes, then wipe.
---