Plants often root more successfully when you use a rooting hormone, but you don't have to buy a commercial product. This is a guide about how to make your own rooting hormone.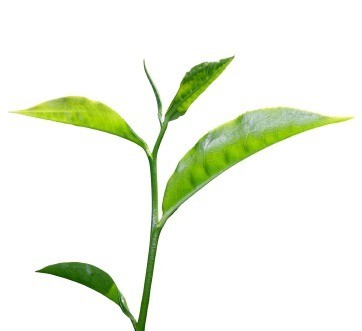 Filter

: All Articles
Sort

: Relevance
I read somewhere that Weeping Willow branches don't need rooting hormone. In fact, if you take a branch and boil it in some water, that will itself make rooting hormone for other plants to grow roots.
I don't plan on planting one in the yard but I think it is nifty that a branch from this tree will cause other plants to root out. I am taking a gardening course too. Of course not having that, I use honey as a rooting hormone when I need one.
Use honey as a rooting hormone. Prepare cuttings and dip ends of the cuttings in honey.
By tip-tip from St. Louis, MO
I know you can make your own rooting hormone dip with willow branches. But can you make it with other rigorous rooting plants such as mulberry bushes by soaking their branches or roots in water for a while? What about kudzu?
Hardiness Zone: 6b
By Phillip from Michigan City, IN
Answer
Was this helpful?
Helpful?
Yes
bsvgs - dip the ends of the cuttings in honey (no water)
Reply
Was this helpful?
Helpful?
Yes
Read More Answers...
Making your own rooting hormone with willow water.
Here's what you do:
Get a handful of willow twigs (any Salix species will do)
Cut them into pieces a few inches long
Soak the twigs in a few inches of water for a day or two; then remove the twigs.
Use the willow water to soak cuttings in overnight, or to water flats of newly started cuttings, or to help transplants.
Now remember since this method isn't very exact, the strength of the willow water can vary depending on the time of year, the number of twigs, the concentration of hormones in the twigs, and the amount of time that the twigs were soaked. You will, however, still get a solution that will help your plants root.
By Sherry from Silverdale, WA
I recently saw a gardener using honey as a propagating hormone. Was the honey raw honey or will processed honey also work?
By Jackie P.
Answer
Was this helpful?
Helpful?
Yes
As far as I know honey doesn't have any hormones in it that plants would use for growing roots. However, I could be very wrong about that! Honey is a really good anti-bacterial agent, which would help to keep diseases out of the plant's wound opening while it grows roots of its own accord. I haven't tried using honey on cuttings but I'm certainly going to give it a shot!
Reply
Was this helpful?
Helpful?
Yes