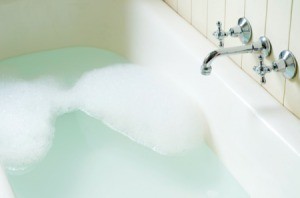 Sometimes you may need some help closing a drain outlet. This guide contains makeshift bathtub and sink stopper ideas.
Ad
---
Solutions: Makeshift Bathtub and Sink Stopper Ideas
Read and rate the best solutions below by giving them a "thumbs up".
I'm an old bachelor who loves seedless red raspberry jam. I never buy regular seeded raspberry jam.
In Canton, Ohio, the supplier of choice for that product is Smuckers, located one town to the west of Canton.
I was washing utensils after canning tomatoes this afternoon and noticed that my sink drain seemed to be clogged. I didn't like that idea and when I finished the job and removed the plastic dishwashing pan I always use, I was amazed to see the metal lid from a Smucker's jam jar, 12 oz, had settled upside-down onto the sink drain and formed an almost perfect seal.
Over the years I've tried to make perfect sink-drain seals - using plastic bags, rubber stoppers, etc. Nothing worked, really.
My ceramic sink (stainless drain) may be really old, but every now and then a pleasant surprise arrives by accident.
Perhaps this tip might work for other kitchen laborers? And, aren't we all?

Source: Discovered this completely and serependitiously -- which means by a really lucky accident.
By Chuck [22]
Take an unused Keurig cup and place it in the drain. A great temporary solution that works like a charm!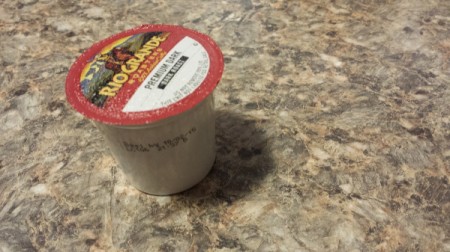 By Craig J. [1]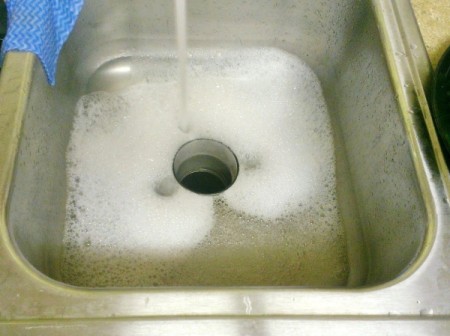 The house I am at doesn't have the disposal stopper. I like to do dishes with a full sink of water so this posed a problem. Then, I realized that a tall glass works wonders.
Someone posted here once that certain jar lids worked so this is just another clever solution to those pesky problems that plague our lives. Easy Peasy!
Hope this helps.
If you can't find the stopper to your bathtub, the clean lid of a butter dish works well.

By Camilla
Give a "thumbs up" to the solution that worked the best! Do you have a better solution? Click here to share it!
Questions
Here are questions related to Makeshift Bathtub and Sink Stopper Ideas.
I need to find a sink stopper what can I use for one?
By Deborah W.
AnswerWas this interesting? Yes No
Ad
---
---
Best Answer
By Tonya [4] 11/08/20110 people found this helpful
Put a plastic lid over the drain then fill a glass or cup with water to weigh it down and set on the lid. It should stay in place long enough for you to do dishes, and the water not leak out. I just did this yesterday and it worked fine.
---