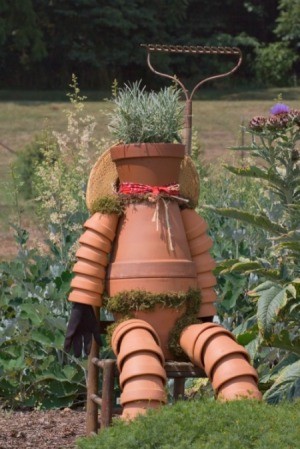 There are many things that can be reused to create interesting art for the garden. This guide is about making recycled garden art.
Ad
---
Solutions: Making Recycled Garden Art
Read and rate the best solutions below by giving them a "thumbs up".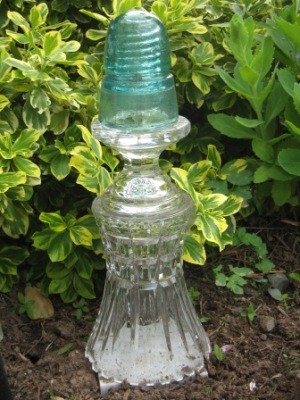 Instead of throwing away a lovely crystal vase that I chipped on the top edge, I turned it upside down placing it onto a marble base of an old lamp. Then I glued a mint green beehive telephone insulator (that use to be on top of a telephone pole years ago) to the top.
It now sits in my flower garden. When the sun hits the crystal and glass it adds not only a sparkle to the area, but makes for a good conversation piece as well.
Before throwing out anything try and think of ways to reuse it! You might surprise yourself.
By linn from Dartmouth, NS, Canada
I decided to recycle my old sewing machine that is no longer of any value except for the junk yard. I placed it in my garden and am looking forward to watching the wildflowers growing around it this summer.
As a primitive artist, rust is my best friend; old tin cans, old wood, an old bath tub, and even an old wringer washer decorate my garden. The case that held my old sewing machine will be transformed into two pots this summer.
Sometimes you can look at old things with new eyes. I would love to hear how others use things in ways that they weren't meant to be used!
By Katie from Kamloops, BC
This is one of our garden art decorations. I picked up an old chair at a thrift shop and repainted it, added fairy wallies and decoupaged them to chair. Added the planter and positioned "Sadie" the Garden Diva!
Sadie is bought decoration but would be very easy to make yourself.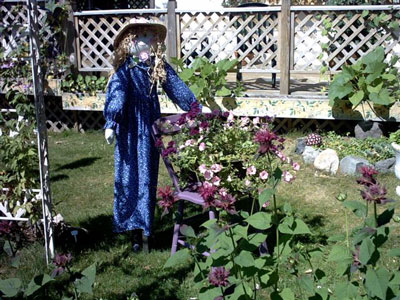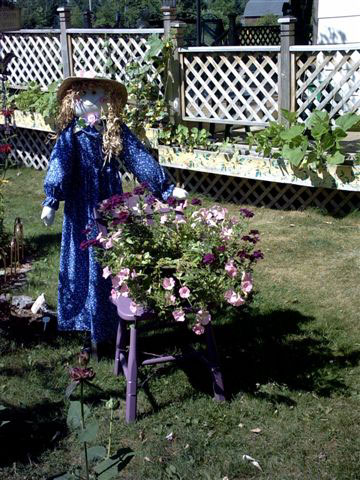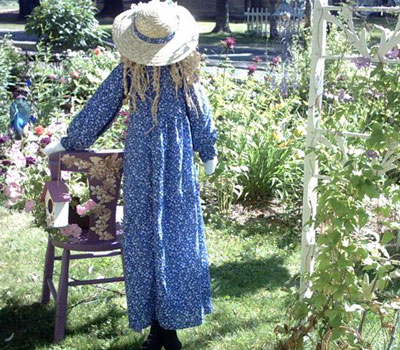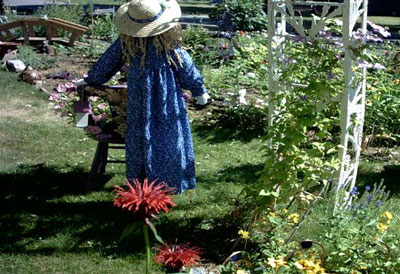 By Star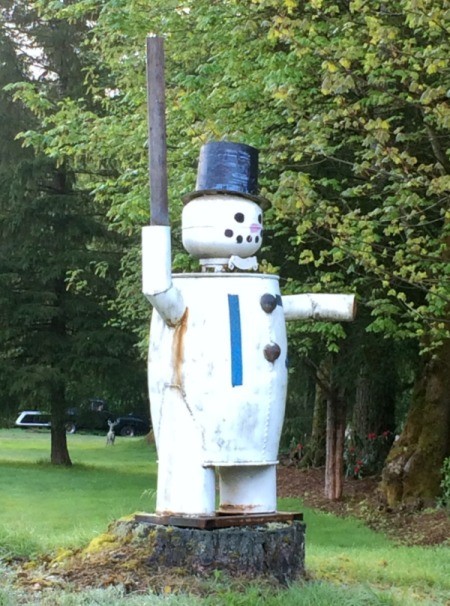 While driving around our neighborhood we came across these neat metal sculptures. They appeared to be made out of various tanks and pipes. The person was at least 6 ft. tall and the snowman was a little smaller. They were super neat and made we wish I knew how to weld. :)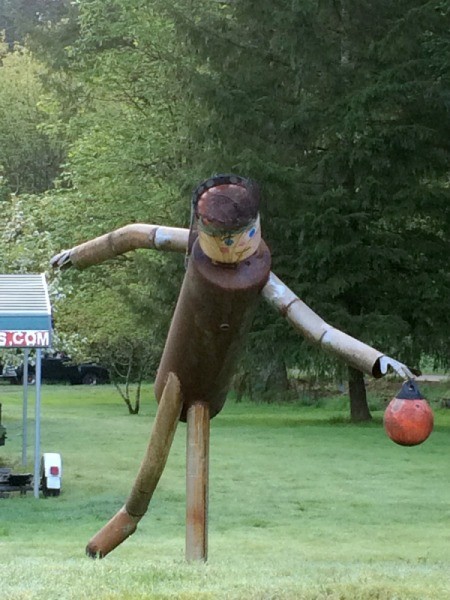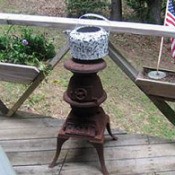 I painted this tea kettle white and put black splatters on it. I set it on an old iron stove that sits on our deck. I will probably put some plants in it.
By WandaJo from TN
Give a "thumbs up" to the solution that worked the best! Do you have a better solution? Click here to share it!
Photos
Below are photos related to this guide.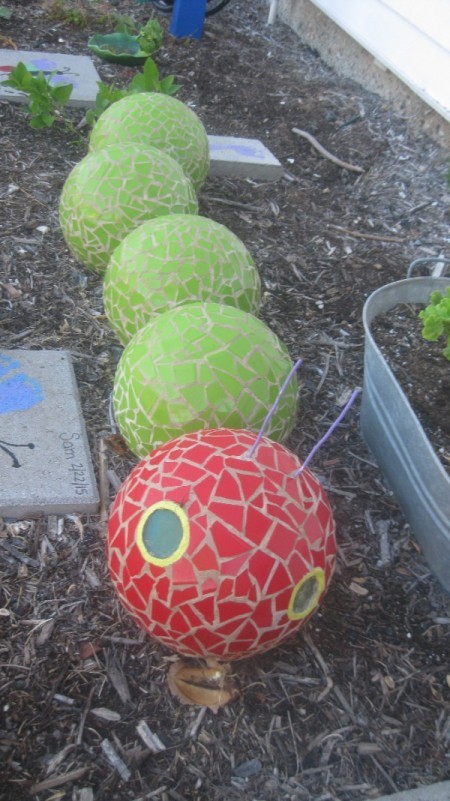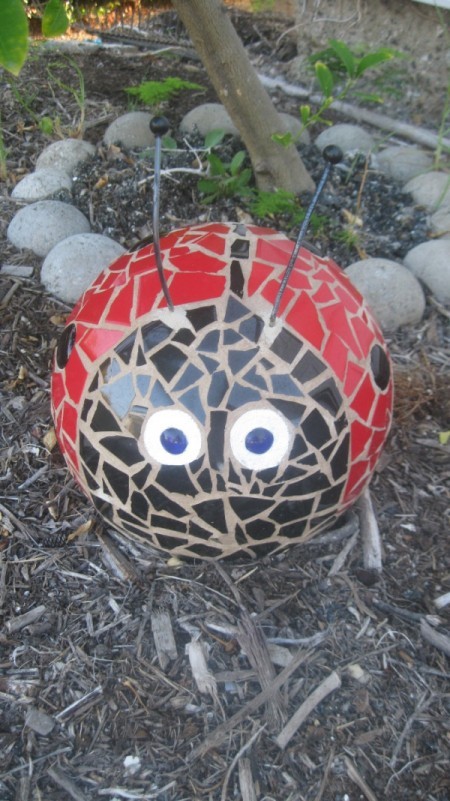 Photo Description
I received a few old bowling balls from a friend and wanted to make something cute. I tried painting them but within a couple of months, the sun had eaten through the 4 layers of marine varnish. I decided that tile would be a lot sturdier and hold up to the elements. I bought the tiles and immediately smashed them up. (Gasp!) It was a long process of gluing the tiles down, grouting between the tiles and then applying many layers of grout sealant. I did discover that, while I love crafts, I hate mosaic tiling! But, these guys make me smile. I love watching kids walking down the street and getting excited to see the Very Hungry Caterpillar and his friend the ladybug. (I don't think this one is grouchy, though!)
Photo Location
Torrance, CA (outside of Los Angeles)