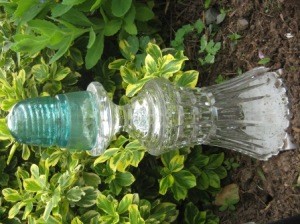 Instead of throwing away a lovely crystal vase that I chipped on the top edge, I turned it upside down placing it onto a marble base of an old lamp. Then I glued a mint green beehive telephone insulator (that use to be on top of a telephone pole years ago) to the top.
It now sits in my flower garden. When the sun hits the crystal and glass it adds not only a sparkle to the area, but makes for a good conversation piece as well.
Before throwing out anything try and think of ways to reuse it! You might surprise yourself.
By linn from Dartmouth, NS, Canada
September 3, 2015
0

found this helpful
Imaginative, creative, one of a kind...and you get all the credit.
Good for you!
I like.
I decided to recycle my old sewing machine that is no longer of any value except for the junk yard. I placed it in my garden and am looking forward to watching the wildflowers growing around it this summer.
As a primitive artist, rust is my best friend; old tin cans, old wood, an old bath tub, and even an old wringer washer decorate my garden. The case that held my old sewing machine will be transformed into two pots this summer.
Sometimes you can look at old things with new eyes. I would love to hear how others use things in ways that they weren't meant to be used!
By Katie from Kamloops, BC
June 11, 2012
0

found this helpful
Yea for all you art garden people out there. I plan to turn my back yard into an art garden. I'm an artist more than a gardener but I think I'll be inspired to add flowers and plants along with my "creations". Hey folks put up some photos, I'm a visual kinda person. I don't yet have anything to be seen, but soon...I hope.
Read More Comments
July 28, 2005
2

found this helpful
This is one of our garden art decorations. I picked up an old chair at a thrift shop and repainted it, added fairy wallies and decoupaged them to chair. Added the planter and positioned "Sadie" the Garden Diva!
Sadie is bought decoration but would be very easy to make yourself.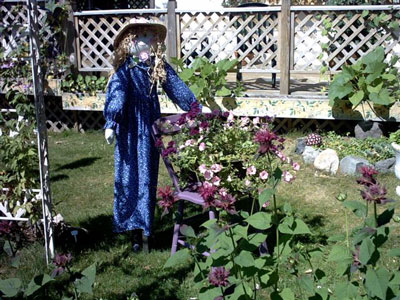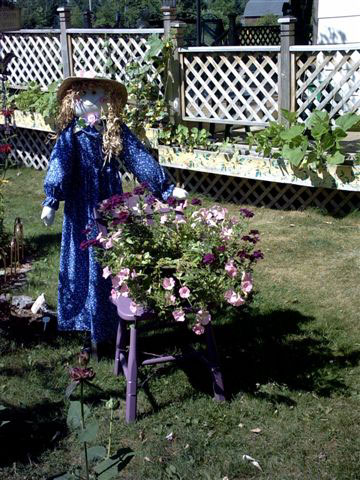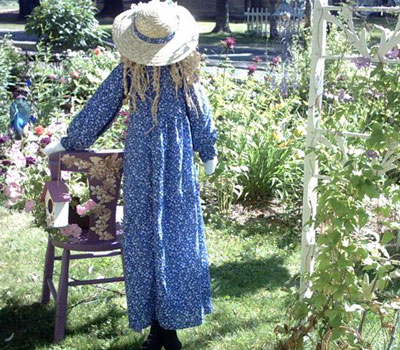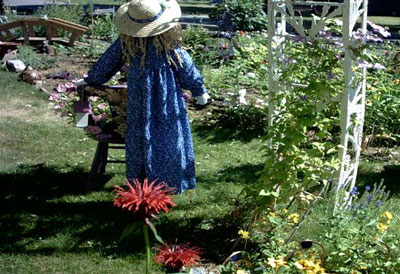 By Star
June 10, 2010
0

found this helpful
AHH A "GODDESS" of the Garden ..
Thanks for sharing her! :)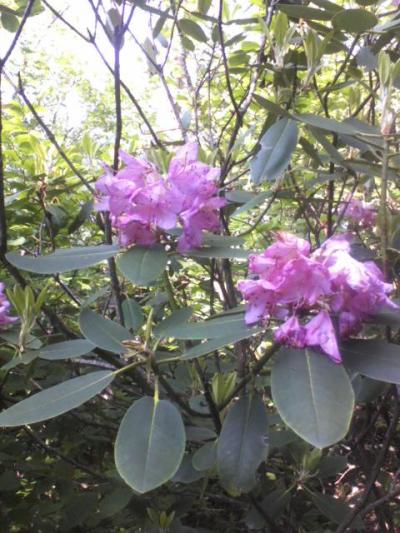 Read More Comments