Honor your mother on Mother's Day with a party. This is a guide about Mother's Day party ideas.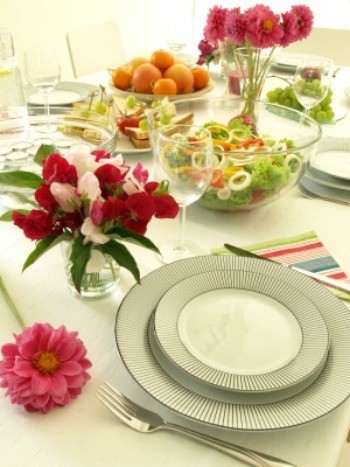 Filter

: All Articles
Sort

: Relevance
If we are planning a meal at 2 p.m. on Mother's Day, what do we call it? a brunch, luncheon, dinner?
By Carol K
Answer
Was this helpful?
Helpful?
Yes
I think it depends on the type meal that is being served. If it is a sit down dinner, then it is "dinner". If it is less formal it is a late luncheon. Usually with family things aren't that formal.
Reply
Was this helpful?
Helpful?
Yes
Read More Answers...
A few years ago I helped get together a Mother's Day banquet themed: A Potpourri of Memories. As a party favor we did multicolored bags filled with potpourri, and put together a small book of poems and readings about mothers in all stages of life, the poems were: To Daughter, to Son, A Single Mother, HIS Mother, Mothers Prayer, Those little red sneakers, prayer for those who live alone, Love and pet me now (for older mothers). The guest speaker was an older Mother recalling memories of child raising.

I am very proud of this and would gladly copy and share these poems with anyone who would like to use it for their church banquet. Email me @ Shearerrv(at)aol.com and leave an address.
I am really on a tight budget for Mother's Day for my church. I need to do 300 favors for all the mothers and only $100 was given. So please help me out with some ideas.

Thanks,
Terryann from Hartford, CT
Answer
Was this helpful?
Helpful?
Yes
Last year we splurged a little and got each mom 2 chocolates and put them in little purse shaped favor boxes, but you can take the same idea by making each mom a little chocolate (maybe a truffle) and wrap them in colored foil. If there's budget left you could place a sticker or glue a small silk flower on top. Or, if you know someone who has a die-cutting machine that you could use, you could make little boxes for them.
Reply
Was this helpful?
Helpful?
Yes
Read More Answers...
How can I decorate for my church banquet for mother's? We are doing a "Country Picnic" theme and would like to use red-checkered tablecloths for our 8-ft. tables, but what to do after that?
By Stephanie
Answer
Was this helpful?
Helpful?
Yes
Flowers on the tables, perhaps corsages for all the mothers (depending on your budget), colourful serving dishes and napkins? Have fun!
Reply
Was this helpful?
Helpful?
Yes
Read More Answers...
I need Mother's Day Party ideas. I've been asked to come up with a list of "Mother Types" ie oldest mother, youngest mother. I really can't think of much beyond those, and am not having any luck searching. It is at my Church May 10th. Any help would make my day. Thanks in advance.

Gina from Maine
Answer
Was this helpful?
Helpful?
Yes
It has been several years since this question was asked, but I am sure there are still ladies asking and finding this page. We have used different criteria every year so it isn't always the same. Some additions to those already listed: most children (can also count grandchildren to change winner) present; who has the most photos of their children with them; child furthest away from home (I won that when my son was stationed in Iraq); children closest to the same age (if no one has twins); most children who have children (not the same as most grandchildren!); mother carrying diaper/burp cloth/bib, paciy or other baby item even though they do not have a baby at church that day; woman who has worked the most shifts in the nursery (this is good for honoring those who don't have children); "reverse mother (someone who now has their mother living with them because they need caring for); generations (we have four generations of ladies in one of our families that all come to church, you might even find someone with five!); next mother (if you have someone who is expecting- especially fun if they haven't announced it yet but are ready to); chauffer mom (who always drives the kids to away games, sleepovers, other activities); "doctor mom" (who do you call for advice when you don't want to go to the doctor or ER, fixes the cuts and pains at church, etc).
If you are like us - a smaller church you know who is going to win and who won last year. You can think about who needs to win and what is something special about them and go with that. Someone mentioned the idea of reading these type categories off and giving yourself points. That could be good for a change.
Reply
Was this helpful?
Helpful?
Yes
Read More Answers...
I am trying to come up with a theme for our Mother's Day brunch at Church. I found ideas for prizes, but I really need themes. Can anyone help, please?

Sharon from Beckley, WV
Answer
Was this helpful?
Helpful?
Yes
We do a coffee/cafe theme at our church now. We did the tea for years, but felt the need to update that. Last year we based it on Col 2:7 "rooted, built up, strengthened" with nurture as the overall idea. We painted large coffee mugs with flowers and filled them with coffee beans and placed tea lights in them as centerpieces/door prizes. We dipped plastic spoons in chocolate and drizzled colored white chocolate over it, wrapped in cellophane and tied with raffia (as coffee stir spoons) for favors.
Other ideas I'm playing with for this year's decor: French cafe theme (think Paris cafe or boutique), quiche lorraine or croissant lorraine (scrambled egg filling with traditional lorraine ingredients), tartines (open faced sandwich on toasted bagettes), lavender scented chocolates (simmer milk with lavender and strain before adding chocolate, then put in molds), little lavender or coffee soaps with raffia ribbon for favors, etc.
beach/spa theme (to treat the ladies and recognize that they need to be pampered) using Kona coffee and tropical desserts; colors: turquoise, light green, soft brown, but mostly white; sand in jars with raffia ribbon around the lip and tealights inside as centerpieces, little lotions or bubble bath as favors. Hope these help!
Reply
Was this helpful?
Helpful?
Yes
Read More Answers...
Does anyone have any ideas for games and decorations for a Mother's Day church party.

Marjorie from Michigan
Answer
Was this helpful?
Helpful?
Yes
Things I remember about my mother; hair color, eye color, work [housework or outside home}, her favorite color, her most treasured items, best recipe, her most used phrase, when you regret not listening to her advice,her best clothes, nniest thing you remember she did, ect. End with a prayer thanking the Lord for their Mothers.
Reply
Was this helpful?
Helpful?
Yes
Read More Answers...
I would love to have a Mother's Day luncheon, but I don't have a clue on what games or activities to do. What can I do at my Mother's Day luncheon?
By teresavg from Chicago, IL
Answer
Was this helpful?
Helpful?
Yes
You certainly are planning ahead ;-) Could you post more info about the luncheon? Is it for you, your mom or for a few moms? It would make it easier to come up with ideas for you that way :-)
Reply
Was this helpful?
Helpful?
Yes
Read More Answers...
I need ideas for how to decorate a straw hat for a mother's day banquet.

Ruth from Russell
Answer
Was this helpful?
Helpful?
Yes
Find fake flowers at a thrift shop, rinse them up in the bathtub if you don't have a kitchen sink sprayer, and cut them up to hot-glue around the brim.
Reply
Was this helpful?
Helpful?
Yes
Read More Answers...
I am decorating the tables for our annual Mother's Day program. The theme is "Spice It Up". Spicing up your life, getting a makeover, etc. Any ideas on what to do for the centerpieces?

Stephanie from Munroe Falls, OH
Answer
Was this helpful?
Helpful?
Yes
By guest (Guest Post)
Flag
I would fill clear bowls with inexpensive makeup, hair gel, mouse, combs, sachets, etc. This can then also double as their party favors.
Reply
Was this helpful?
Helpful?
Yes
Read More Answers...
For a Mother's Day party at my church, does anyone have any ideas for a game? The "theme" is Consider The Lilies, but the game does not have to go along with the theme. Thanks for answering.

Marjorie from Michigan
Answer
Was this helpful?
Helpful?
Yes
How about a bingo style game with M-O-T-H-E-R as the letters instead of the word BINGO.
OR gather pictures of famous mothers and have everybody wear one. It will be an ice breaker when you go around and see how many you can name.
There is a relay race where people dress a baby doll as fast as they can, undress it and run back to the end of the line. First team to finish wins.
You could do finish the famous sayings or motherly maxims. ex. ----- is the mother of invention.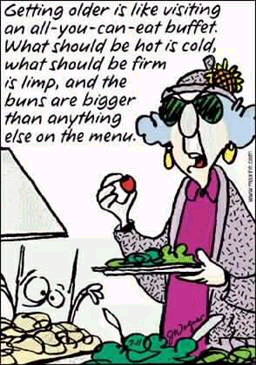 Reply
Was this helpful?
Helpful?
Yes
I work for a foster care and adoption agency. Every year we hold a luncheon the day before Mother's Day to honor any local birthmothers who might want to come. I would appreciate any suggestions for gifts or a theme for this year.
Some examples of past ones are forget-me-not seeds in special packets with a poem, aloe vera plants with a handmade copper wire and bead decoration (aloe vera because it is healing). We dug them up from a staff member's yard. We are a non-profit on a very tight budget. I know you all will have some wonderful ideas so thank you in advance.

Tricia from Tucson, AZ
Answers:
Mother's Day Luncheon Ideas
Baby's breath is inexpensive and easily divided; local supermarkets usually have "you-make" selections of flowers for floral arranging that feature some form of baby's breath, as well as, ready-made mixed flower bouquets. If you separate the baby breath into smaller branches and place a single blossom in the center (representing the mother), taken from the mixed bouquet, then make a cone of colored tissue (available in multi-colored packs at the $ store) and tie it with a ribbon. Perhaps you could attach a salt/flour clay heart (or cornstarch clay; recipes available on the internet-very low cost and can be incised with a message or made flat for a sticker), you should have a low-cost, fine-looking, thoughtful gift. (02/06/2007)

By Cate
Mother's Day Luncheon Ideas
An inexpensive and personalized gift might be to buy a number of small unfinished picture frames at a crafts store and embellish them with home-found "treasures" cast-off jewelry, lacquered ribbons, three dimensional objects of your choice; beads, buttons, whatever. Take a picture digitally of each mother as she enters and print it to fit the frame, giving her a moment in time to recall her day of recognition. (02/06/2007)

By
Mother's Day Luncheon Ideas
Go to Goodwill or Salvation Army stores, etc., and buy pretty cups and saucers, fill with a couple of flavored tea bags and small, individual packs of good cookies. Mugs and coffee bags with cookies are nice, too. A poem or note about the birthmother's warm love could be attached to the handle with a ribbon. Our daughter gave a baby boy up for adoption nine years ago. Though it hurt us all at the time, we knew it was the greatest act of love she could give him. The parents keep in touch with us and send pictures every birthday. They are wonderful. (02/10/2007)

By Margie M.
Comment
Was this helpful?
Helpful?
Yes