If you are planning to start a professional organizing business you will want a name that defines its scope and mission. This is a guide about name ideas for an organizing business.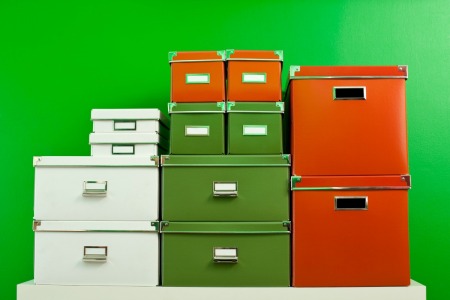 I'm interested in starting an organizing business. I thought of "Organizing Alchemy", but some said the name sounded too lofty. Others said it wasn't clear enough. Any ideas or suggestions? Thank you!
By J G Mc Laren from Boston, MA
---
Most Recent Answer
June 12, 2013
Oragee (Organize & idea)
Organizy
You can also use Frozen Lemons (www.frozenlemons.com). It helps entrepreneurs to come up with company name ideas.
---
I need help! I am starting my own organization business and I am stuck on the name :/ My last name is Love so it would be great if it was in the name somewhere. I want it to be short, catchy, easy to spell and remember. Anybody have any fantastic ideas?
By B. Love
---
Most Recent Answer
June 4, 2013
"Love it or Leave it"; Love it or lose it; "Love your space again". Good Luck with your new venture.
---
I am starting a new organizing business, and I am stuck on the name. I want the name to be something with serenity in it. Any ideas?
By Courtney
---
Most Recent Answer
September 29, 2011
Pins In A Row
Neat and Orderly
Organized Nation
Chaos Removers
Chaos Be Gone
Organize It!
---
I am professional organizer for peoples' homes and offices. Now I want to add a new service for senior citizens, where I help them out and run errands, etc. that they need help with. My current name doesn't seem to fit any more, "Clutter Control Unlimited". Any suggestions would be greatly appreciated. Thanks.
By Karen
---
Most Recent Answer
October 10, 2012
I think you should keep the name you have now and then choose another name for the senior service. This way the seniors will identify with you more. Your senior services would be a part of your business, so your business cards should reflect that. Make sure it is a name seniors can identify with : for example : Ace Hardware ...seniors identify with Hardware. If it was say Ace homeware they wouldn't realize it was a hardware store. Hope this helps!
Organized Senior Personal Services is something they could relate to. Don't get too fancy.
I am starting a professsional organizing business. My last name is Freeze and I was trying to incorporate it, but don't know if it's possible. Any help would be greatly appreciated! Thanks.
By Christie F
---
Most Recent Answer
By Samantha B. 1 Flag
April 29, 2015
Clean it in a Breeze
Let It Go (Frozen)
Freeze Clean
Crisp and Clean
I am starting a professional organizing business and need help with a name. I would like something elegant and classy. I will cover all areas of organizing and decluttering. I'm even thinking about offering a personal assistant/concierge service.
My initials are CR. A slogan to go with the name would be nice, as well.
Thank you.
By CR from Toledo, OH
---
Most Recent Answer
What do you think about these two names?
My name is Virginia McCann. I live in Florida. These 2 names are my first choice.
GenMac or DaisyMaid
Both seem great to describe my southern roots of Tennessee and Georgia.
By Virginia Mc from Clearwater, FL
For years I've been wanting to do organizing. I'm now really trying to get out there and do it. Any advice to newbies? I need a catchy name, my initials are R and R or Rachel's. Any ideas?
My goal is to help create an organized system that will be easy to keep organized. I'm hoping to target homes and eventually small offices.
By Rachel R
My initials are A L. I really need to find a cool name. Thanks.
By Aidan from somewhere in the world
By lori20619 1
I live in Maryland and am starting an organizing business. Please help. I need a name. lol I have been organizing for my friends for years and they are encouraging me to do this as a business. I have a passion and desire to help others in this area. I could also use some tips on how to get started. Any good books or magazines? How to get clients?
Thank you all for any help you can give me.
By lori20619