Organizing Appliance Manuals
Solutions
Share on ThriftyFunThis guide contains the following solutions. Have something to add? Please share your solution!
I staple my receipts to the inner cover of my instruction manuals. They come in handy when I need to review the product's warranty policy. Today there was a split in my vacuum cleaner cord and a spark came out of it. Since it was 3 years old, I assumed the warranty was over and I would have to buy a new one. I read the manual and was pleasantly surprised to find out I had a 5 year warranty. I called the customer service department and will be getting a replacement within 3-5 business days. Even with a coupon to Bed Bath and Beyond, a new unit would have cost $160 plus tax, so I just saved myself a considerable amount of money.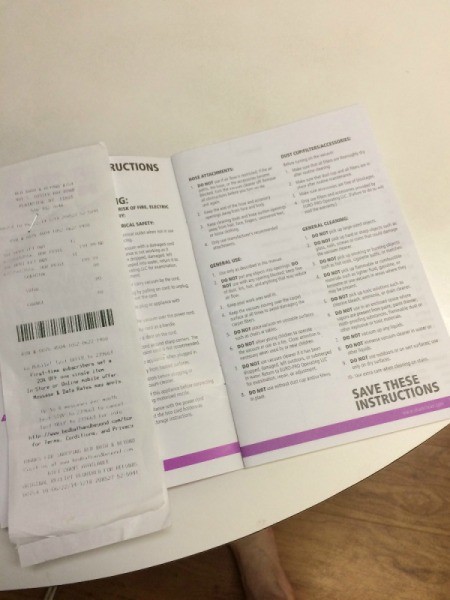 May 12, 2017
0

found this helpful
After our water heater went out, I managed to find the original paperwork and warranty, but when we got the replacement, I put everything, receipts, manual, etc., in a plastic bag and tacked it to the nearby wall.
Almost every item we purchase comes with an instruction manual or guide. And all of mine get thrown into my junk drawer until I need to refer to them. I finally found an easy way to declutter and organize those manuals that I think is going to work well. Follow these steps to make a binder like mine.
You'll need: a 1-inch + binder, sheet protectors, card stock, index tabs, and a marker.
Gather all of your manuals and separate them into piles by category. I included eight in mine (appliances, kitchen, furniture, craft, holiday, health, TV & components, and computer). You could also include garden & outside, recreation, security system, or any other category you have manuals for.
Count out enough sheet protectors and card stock to match your number of categories. Place a piece of card stock in each sheet protector. Make a index tab for each category and place one on each sheet protector.
Place all pages in a binder. The size depends on how many manuals you have. A one-inch binder worked for my eight catergories.

Add the manuals into the sheet protectors, behind the appropriate categories. Use the back and front. For example, my wi-fi manual goes behind my computer tab. And microwave manual goes behind appliances. You can add more pages behind categories that have many items.
Label the front and side of your binder, if you choose!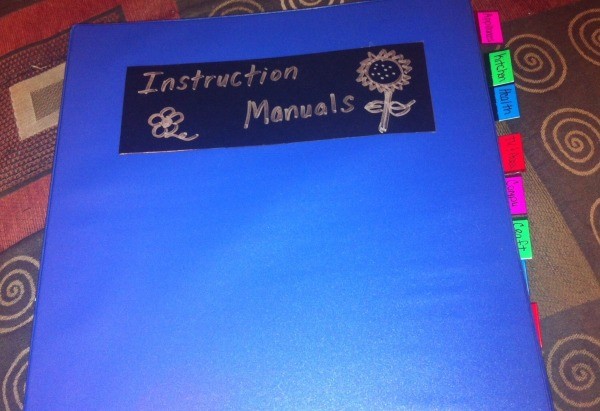 Source: Pinterest for the general idea
January 9, 2017
1

found this helpful
Thanks for all the info! I currently file all receipts and warranties in my filing cabinet. I rent so the only big ticket item I have to worry about is my washing machine. If I had to purchase a lot of different items, I know my binder would look quite different. Good thing about general ideas is that you can tweak them to fit your own needs! I'll definitely keep your ideas in mind for the future!
Read More Comments
When you receive a new appliance, write the 800 number on the manual as well as the model number and then take a picture of the front of the manual for your records. Then take the manual itself, slip it into a ziploc bag, and tape it to the back of the appliance, along with all paperwork that came with the appliance. If you need the manual at a future date, look for the appliance and the manual will be there. On appliances with a case to hold the appliance, such as a cordless drill, tape the manual into the case. This saves so much hassle from trying to find the information when something goes wrong and you need to look something up. A lot of service calls can be avoided if you have the manual to refer to.
By one.of.a.kind from AL
July 10, 2011
0

found this helpful
Good idea, the only caveat being that many appliances have vents that you should not block. Although it may not cause a fire, trapped heat shortens the life of many electronics. The Li-Ion battery on most laptops, for example, will have a shorter life from a hot environment. And hard drives in DVRs will also suffer because of trapped heat.
And of course, some appliances like toaster ovens should not have anything on its surface because it gets hot. While paper won't ignite (you need to reach 451F), plastic bags will definitely melt.
Read More Comments
In most home products, you will usually get a manual. Many may have one or several language sections. I only need to read one language. To make reading more manageable, I staple together the pages I will not need.
Read More...
May 20, 2009
3

found this helpful
There have been a lot of posts here at ThriftyFun from people asking for manuals. When you buy any product, don't throw the manual away. Keep a large folder strictly for manuals.
Read More...
June 24, 2016
0

found this helpful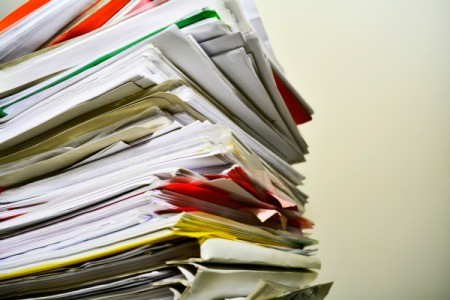 This is a guide about storing manuals and receipts. Storing large and small appliance and electronics manuals as well as receipts for other valuable purchases is a good idea.
Read More...
February 25, 2005
0

found this helpful
After the umpteenth time of having to sort through dozens of loose manuals stuffed in a drawer, I have finally found a much better system for handling such materials. I purchased an Avery extra tough, locking rings 3" notebook (which holds up to 460 pages)...
Read More...
Archives
ThriftyFun is one of the longest running frugal living communities on the Internet. These are archives of older discussions.
May 20, 2009
0

found this helpful
Operator's manuals are valuable. They tell how to safely use an appliance or tool, where to get it repaired, and often how to make adjustments or repairs yourself. They also enhance the value of an item if you eventually decide to sell it. But these manuals tend to disappear, in the shop or in the bottoms of drawers. Place them in a folder and tuck the folder in the home files. In the workshop, manuals can be hung on a nail near the tool they pertain to.

By joesgirl

When you buy a new product, create a file folder for the warranty information and manual. If you dispose of the box it came in, be sure to cut off the UPC code and put that in the file folder as well. If something goes wrong with the product you will know exactly where the warranty information is.

By Fisher
Answers:
Save Manuals For Tools and Appliances
I was lucky when I moved in here that the previous owners saved all the manuals in a bag in a cupboard! The hot water tank furnace electric range etc! I know there are bread machine manuals online because I had to find one for a friend of mine - so with that, there's bound to be others :) (08/28/2006)

Related Content