July 2, 2010
0

found this helpful
I have a kitchen drawer that I keep all the manuals to everything plus the reciepts. It's all in there. When I need something I know just where to go. When I get something new I throw the reciept and manual in there.
July 2, 2010
0

found this helpful
So many of our appliances give off heat when they're on that the paper manuals will be a fire hazard. Keep them in a file or drawer. I haven't misplaced one in 30 years.
When I recycle/or/donate an appliance I attach the manual to it for the next user.
July 2, 2010
0

found this helpful
Great idea. I do this with stereo equipment when moving. I put a diagram of how the wires hook up, works for cable and VCRs, too.
July 6, 2010
0

found this helpful
I've been doing this for years, and haven't had a fire yet.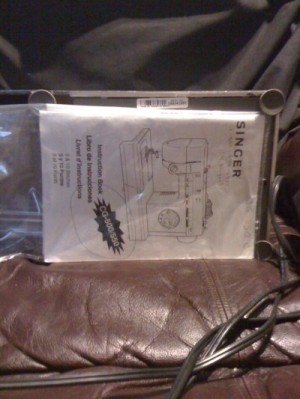 July 10, 2011
0

found this helpful
If you misplace a manual, many can be found online these days. You can print them out and try again to keep them in a place that works for you.
July 10, 2011
0

found this helpful
I like the idea of writing the 800 number on there! Great idea!
July 10, 2011
0

found this helpful
This tip might work for some appliances, but could be extremely dangerous for others. If the appliance gets hot (toaster for example) or has vents in back that would be covered up by the manual it could be a fire hazard.
Here's what I do. I put all my kitchen manuals together at one end of one of my cabinets. I clip them all together with a large size clip (I use those black and silver ones you find in the office supply section of any store) so that they stay together and none of them get lost. That way they don't take up much space, and they are always handy whenever I need one. And much much safer than taping it to an appliance that may get hot, or where the manual may get damaged in any other way.
Another thing, in my home "office" (where my computer and bill paying stuff is) I keep a separate address book that has all the 800 (or other-wise) numbers for all my appliances. I keep this in with all my bill paying stuff so it doesn't ever get lost. Whenever I buy something new I add it's numbers to my book before putting the manual in with my other manuals. Along with the phone number I also list the item's serial and/or manuafacturer's number and any other important info. Then I don't have to be turning the item upside down and backwards while I'm on the phone with customer service.
As for non-kitchen items, I keep a file box with all those manuals in it.
July 10, 2011
0

found this helpful
Good idea, the only caveat being that many appliances have vents that you should not block. Although it may not cause a fire, trapped heat shortens the life of many electronics. The Li-Ion battery on most laptops, for example, will have a shorter life from a hot environment. And hard drives in DVRs will also suffer because of trapped heat.
And of course, some appliances like toaster ovens should not have anything on its surface because it gets hot. While paper won't ignite (you need to reach 451F), plastic bags will definitely melt.
July 11, 2011
0

found this helpful
Great tip! Thanks for sharing. I am sure most us know that you did not mean for us to cover any vents, etc. Thanks for sharing.
God Bless.
Trish in CT