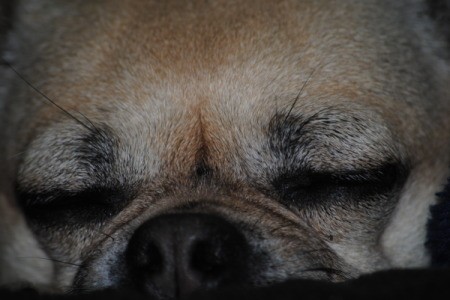 Your Pet's Age
9 years old
Your Pet's Breed
Pug/Chihuahua
How and when did you get your pet?
My mom walked into a store looking for a jacket and came out with a dog and surprised me with her!
What does your pet like to do for fun?
She likes to play with her sister Dot the cat, snuggle with Dot and me, and follow me around
Do you have anything else to share about your pet?
She makes me feel so important every time I come home. I think she looks like a little sea lion, in this photo, because of her whiskers.
January 17, 2014
0

found this helpful
Koda's so cute, and it's cute that she snuggles with Dot the Cat, too! Best wishes to you and your pals, Koda and Dot!