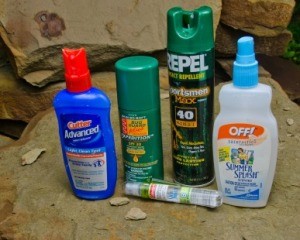 Flying gnats outdoors are annoying and can spoil your relaxation in the yard or garden. This is a guide about repelling gnats outside.
Ad
---
Questions
Here are questions related to Repelling Gnats Outside.
I run a junior golf camp during the summer in South Florida and the gnats are horrible for about (1) month. The gnats make it miserable for the coaches and kids, especially, after applying mandatory sunscreen, they stick to every exposed body part. They stick to your lips, eye lashes, ears, face, arms, legs, etc. Does anyone have any suggestions to keep these awful pests away? We've tried several conventional and non-conventional remedies and nothing seems to work. We've tried Skin So Soft (Avon), Deet, fabric softener, various types of bug repellent, etc. Note: We are not confined to one area. We are on the range, putting green, chipping green, bunkers, and the golf course so it would need to be a product applied to the skin. Please help! Any new suggestions? All ideas are welcome. Thank you.
By Ange
AnswerWas this interesting? Yes No
Ad
---
---
Most Recent Answer
By Donna 6 71 06/01/20120 people found this helpful
Sorry, I forgot to mention that we purchase Deet Free Skin Smart.
---
What smells repel gnats to keep them from flying around my face?

By Dandi
AnswerWas this interesting? Yes No
Ad
---
---
Most Recent Answer
By boogiesmom 3 06/19/20120 people found this helpful
We gets Gnats here in Texas just about every year. I use Vanilla (liquid form) from the baking section of our local grocery store. I just dab it on around my hair line and around my neck and ears. This seems to work pretty good for me. Good luck.
I would like to know how or what do you do about gnats, flies, and anything else that bothers you while working in the yard! Thank you.
By Cathie F.
Do you know where I can buy punk for repelling bugs? I was told the smoke would keep them off of me. The gnats are so bad in the park I have had to stop dog walking.
Bonnie
Solutions: Repelling Gnats Outside
Do you have knowledge about this guide topic? Feel free to share a solution!