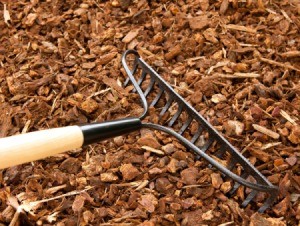 We have 2 dogs that love to run and play in the yard. We are trying to keep the yard clear of fleas and ticks as best we can. We are putting mulch all around in the backyard and I wondered if cypress mulch is just as efficient of a bug repellent as the cedar.
Barb from PSJ, FL
Answers
February 9, 2008
0

found this helpful
Please do not buy Cypress Mulch. Cypress trees are being cut down in FL wetlands faster than the can replenish. Cypress is critical to FL wetlands and our eco-system. It is not the bug repellent that is advertised as.
Your first choice should be Melaleuca mulch. This is an invasive tree that is drying up FL wet lands. I suggest you call you county extension and they will help you locate this much in your area.
Pine Bark is another option as it is a by product of pine lumber industry.
February 13, 2008
0

found this helpful
I used to buy cedar mulch to put in my dog's house for extra protection in the winter. Initially we tried pine, but that proved to be a disaster; my dog was allergic to pine and lost all of her fur. Pine also does nothing to keep fleas or ticks at bay. I later heard that pine shavings are not good for dogs, but am not sure why. The cedar shavings helped with the fleas in the dog house, but did not keep all of them off our pet. I also used cypress mulch in my flower beds (I have many), since it took longer to break down. Cypress also did nothing for fleas, and where we live, fleas are rampant. We've never had a tick problem in our yard, so I'm not sure how well the cedar shavings would work to alleviate them. I don't think you could layer it deep enough or change it often enough to actually keep a flea/tick problem under control--unless yours is extremely minor. Personally, I think you'd have to look for a better way to control them. Even with our cedar shavings and cypress mulch, we had a flea problem and resorted to using Revolution.
By shajk (Guest Post)
July 21, 2008
0

found this helpful
As a followup to the comment regarding using Melaleuca instead of Cyprus. If you have Melaleuca on your property (private) do not cut it down without advise from an invasives expert. Any stress (fire, cutting, etc) to the tree releases it's seeds, this is a really dangerous invasive in Florida. The tree was brought to Florida from Australia to help drain it of water so has no native predators, it spreads quite easily and densely therefore chokes out all native plants. I'm a biologist, worked on a Melaleuca eradication project at Big Cypress National Preserve eight years ago. A lot of money is being spent to eradicate this tree, be very careful in handling it if on your property. I'm sure your local natural resources department would love to come in and rid you of it, only should handle this tree.
Answer

this Question