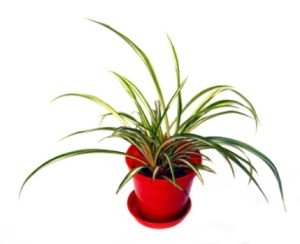 New plants can be created from this prolific house plant. This guide is about repotting spider plants.
Ad
---
Solutions: Repotting Spider Plants
Read and rate the best solutions below by giving them a "thumbs up".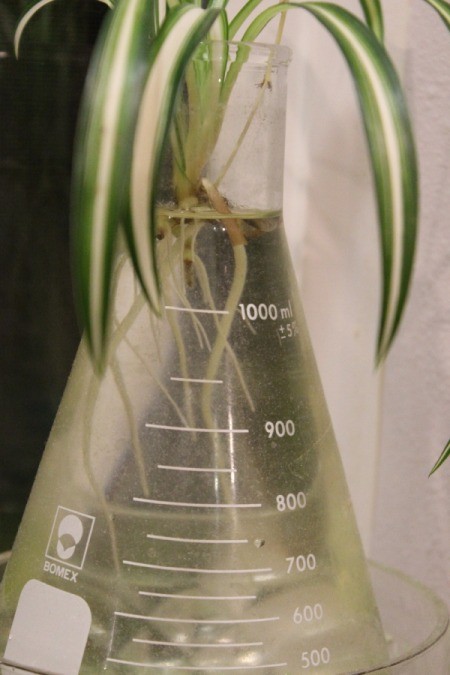 There is a very large spider plant at my kids' school. One day when I was there I was able to collect a small baby plant from it.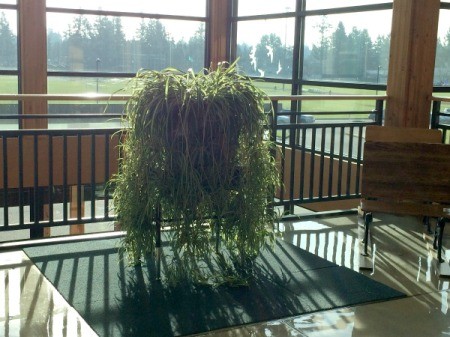 I brought it home and put it into the lab flask that I use for rooting plants. I filled it with water so that the bottom of the plant was submerged. Over the next few weeks it began rooting and is now ready to be planted in soil. It was much easier than I had expected. Now it can continue growing and make its own little baby plants. :)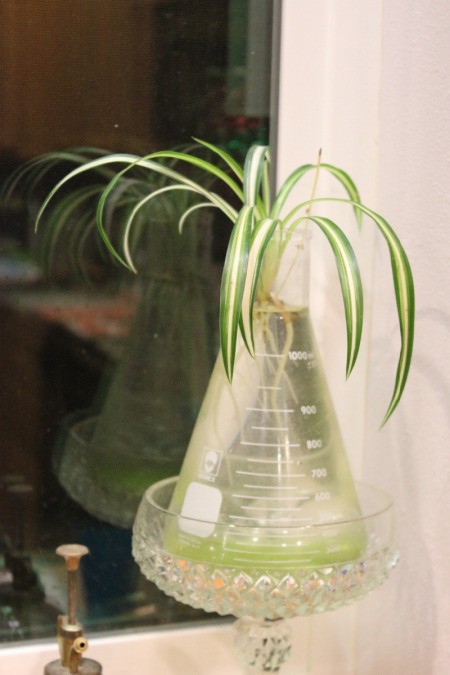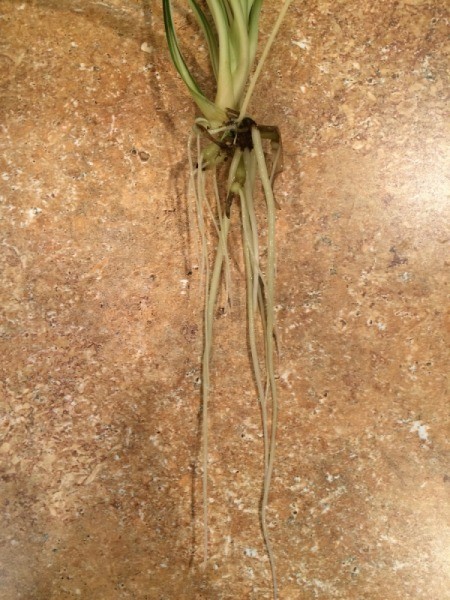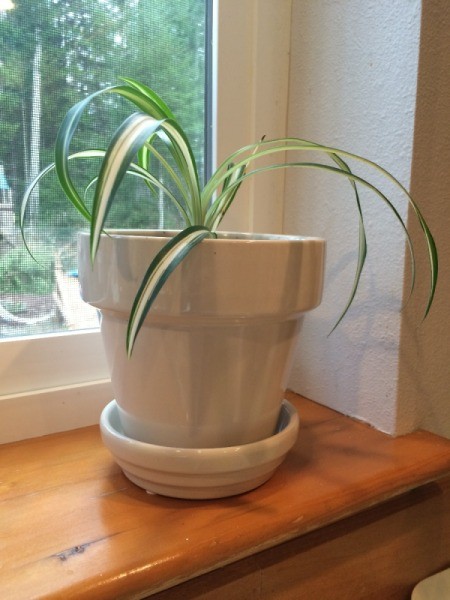 When you want to propagate those baby spiders, you may wonder what to use if you use the method of cutting it off and growing the roots in water. I am doing this all the time with my big spider plant; I give them to my kids, and place them by the bed for my asthmatic husband.
Here's how I do it: I know many of us drink a lot of 20 oz bottles of soda or water, right? Take one of those, and some ordinary scissors, and cut the bottom off at the bottom of the label. To start I pinch the side of the bottle. Or you can use a knife to start it but be careful! Anyway use that bottom to put two or three babies in and fill it with water.
Then I put it on my window sill (north, if it matters I'm not sure) and check to make sure it doesn't run out of water. In a matter of a couple weeks there will be roots. Then you can put it in rich moist soil, and give it a little extra attention until the roots take hold.
Don't worry about how long you keep them in water to grow the roots, the longer you keep it in water the longer the roots get. I haven't had one die in water.
Source: My first plant was a spider plant, my mom had them since as long as I can remember, and 30 years later she still has the same one!
By Pmorse from Georgetown, DE
Give a "thumbs up" to the solution that worked the best! Do you have a better solution? Click here to share it!
Questions
Here are questions related to Repotting Spider Plants.
Q: I have a spider plant that is outside hanging from a tree. It is doing very nicely this summer and it has a few "babies." How should I plant these?
Thanks in advance,
Marta
A: Marta,
One of the best qualities of Spider plants is that propagating "spiderettes" from the runners (stolons) of the mother plants is easy. Fill a pot full of quality potting mix and select the plantlets you want to propagate. You can use one pot to start all the babies in (dividing them up later) or you can start each plantlet out in its own little pot. Use a hairpin or u-shaped wire to pin each plantlet down into the new soil while still attached to the mother plant. Water the babies while they develop roots in their new locations. Once new rooting has taken place, fresh growth will appear. Now it's safe to snip them off from the mother plant, place them in individual pots and continue to raise them to adulthood. This method also works with strawberry plants. FYI: Tests done by NASA determined Spider Pants are one of the best houseplants for filtering contaminants out of the air.
AnswerWas this interesting? Yes No
Ad
---
---
Most Recent Answer
By gturner1 (Guest Post) 09/10/20070 people found this helpful
I have a spider plant that is root bound. I want to transplant it into a hanging pot, however the plant has so many roots it will not set down in the basket. Can I cut the roots?
---
How long can babies stay with the mother Spider plant?
By ladiredd from Las Vegas, NV
AnswerWas this interesting? Yes No
Ad
---
---
Most Recent Answer
What is the best way to repot a spider plant? This one is a house plant.
By Judy