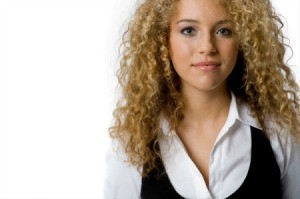 Puffy or very curly hair can be a challenge to style. This is a guide about styling puffy hair.
Ad
---
Questions
Here are questions related to Styling Puffy Hair.
I have puffy hair and it's wavy so when I try to straighten it, it doesn't work. It gets a little better but not much. I want to know how to get it to calm down and not be so dang puffy.

Jodi
AnswerWas this interesting? Yes No
Ad
---
---
Most Recent Answer
By Cathy mc. doobing smerpg (Guest Post) 08/28/20080 people found this helpful
I was like born with fluffy puffy frizzes and I know one way to cure it. Wash your hair reel good WITHOUT conditioner than brush it out real good, put it in the best pig tail braids you can make. Then it dry over night rapped in a towel and in the morning take it out of the towel and out of the braids, straiten it trust me it works and then put some of that John Friedas stuff in after if your hair is really frizzed not curly.
---
My hair is very puffy. When I straighten it, it gets puffy too. Everyday I have my hair in a pony tail because of my ugly hair. How can I get it to look not so puffy?
I need to know how to do nice easy hairstyles for my puffy hair before school.
Solutions: Styling Puffy Hair
Do you have knowledge about this guide topic? Feel free to share a solution!