Summer Activities for Kids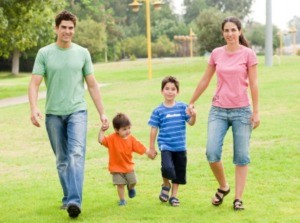 It can be a big job keeping kids busy during the summer break from school. This is a guide about
summer activities for kids.
Solutions
Share on ThriftyFunThis guide contains the following solutions. Have something to add? Please share your solution!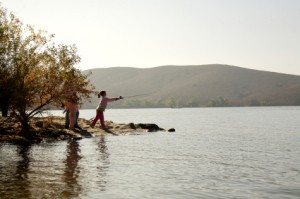 If I do not make plans to keep my son busy this summer, he will be perfectly content to waste his days watching TV and playing with his DS. So I plan to set up a daily schedule for him.
I have already looked up any information about what is going on in my area this summer, and I've written it all on my calendar. Our local library has quite a bit going on for free- storytellers, crafts, plays, and reading contests. That's all on my calendar.
Local Vacation Bible Schools are on the calendar. Summer school enrichment courses have also been put on the calendar. These courses are fun and educational, will last for 4 weeks and only cost $30.
There is a wonderful nature center which has a summer-full of programs. It costs a bit, but it is well-worth it for the learning enrichment my son gets.
Nearby cities are having some pretty awesome events such as an airshow, a traditional music festival, and a wild west show (this one will cost a bit, but sounds fun). There are many fun festivals all summer and local fairs as well. There is a wonderful free fireworks on July 2nd in Madison and locally on both July 3rd and 4th. They're all on the calendar.
The local hospital has some free classes for kids. My son will be going to one called "Home on Your Own". A grocery store holds free kids-cooking classes once a month (HY-Vee).
We also are trying to fit a vacation into our schedule. The movie theater has reduced price "Summer Flicks" a couple of mornings per week.
Each week, I will post a plan for the week on his door with daily plans listed. If the day does not have a special event planned which takes the whole day, he will be expected to do his chores as well as draw a job from the Job Jar. Some of these jobs will actually be pretty fun for him, such as washing the car or giving the cats a bath (he actually likes this), but some won't be as much fun. When the job is finished, he will get to draw an activity from the activity jar, such as ride your bike, play a game with mom, go to a park, or go swimming. I will take him bowling as much as possible as he can do that for free all summer long (check with your local bowling alley). We love to check out different city parks throughout the summer. Take along a picnic lunch. I will check out free tours- such as a cheese factory.
His grandma loves to take him fishing and sometimes have him overnight. I have some crafts ready to go, like building and painting a birdhouse from a kit and making sock puppets from old socks, and I would also like to teach him some simple cooking on days when it's not too hot to enter the kitchen.
I think the best guideline is to keep your kids busy, especially in the morning. Also remember that they are on summer vacation, so maybe once in awhile, let them have a" do nothing" day. Enjoy them while they are young.
By Sandy from Stoughton, WI
June 9, 2011
0

found this helpful
Wow! I think I need to tell my friend Linda about this post, she's been trying to figure out what to do with her 13-year-old. Thanks!
Read More Comments
Kelly Ann Butterbaugh
1

found this helpful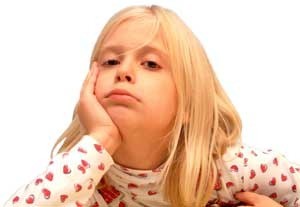 In June the kids aren't bored yet; the thrill of summer vacation is still upon them. However, August is another story. Entertaining children isn't cheap, either. With movie prices at $6 or higher and gas soaring in its price per gallon, how can you keep the kids busy and your budget happy? Try these almost free activities.
Summer Programs
Most libraries and many churches offer summer programs for kids. Besides the typical summer reading programs and Vacation Bible School, they may offer exciting activities such as pj story times, sing-alongs, and craft sessions.
Campfire Night
Head to the great outdoors in your own backyard. Fire up the chiminea or the fire pit, or if you live in the country it might be the burn barrel. If these aren't already in your yard, create a fake fire with construction paper and place an electric lantern in the middle. (Be creative but safe in your "fire" creation.) Then, unroll the sleeping bags around your "fire" and feast upon s'mores, hot dogs, and popcorn. Have each person tell a story or check out a book of campfire stories from the library.
Theme Week
Invest some time and creativity into "theme week." Have family members identify places of interest and focus each night's dinner and after dinner activities on that area. Monday could be Hawaii night with shish-ka-bobs and pineapple upside-down cake followed by a campy beach or exploding volcano movie. Make Tuesday a trip to Australia and roast shrimp on the barby before having a sack race like kangaroos.
Resident Artist
Get out the sidewalk chalk and create a masterpiece in the driveway. Either create a family mural or have the kids invent a new game that involves a large game board. No driveway? Try a roll of butcher paper on the wall for a graffiti wall instead.
Nature ABC
Practice alphabet skills by having children find items of nature that begin with each letter of the alphabet. Use your own backyard or travel to a park to host your game. Encourage the children to draw or write down the items rather than collect them in order to preserve the flora. (Besides, bringing back a squirrel for S might be challenging!)
Guest Chefs
Put the kids in charge of preparing the week's meals (or just one meal if you're not too brave.) Draw a food pyramid for them to plan the elements of the meal, and then have them make the grocery list. With your supervision give them the responsibility of helping with the shopping and the preparation of the meal(s). No more complaining about dinner, and lots of educational value!
August 10, 2006
0

found this helpful
how about craft shows and museums? do you have a museum that is touch and learn? put on a play from a kids story, 3 pigs, or what ever they are into. put on a olympics with the local kids. make up paper awards and make an all day thing out of it.
Read More Comments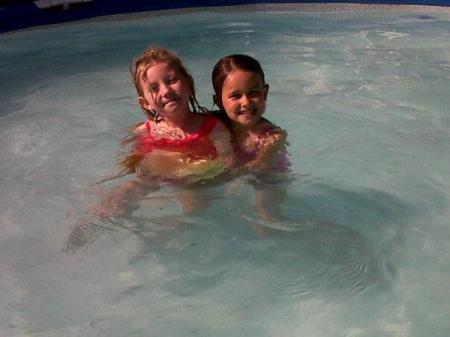 Here's a list of things to do I made up for my my nieces and nephews who used to stay with me during the holidays. They would just choose something from the list to do so I never had anyone say "I'm bored!"
Read More...
Here are some frugal things I to do in the summer. Attend Bluegrass/gospel music during the week and on Saturday night, free. Attend local happenings at the University.
Read More...
June 3, 2005
0

found this helpful
Usually the first week is fun but after a few days we hear the familiar refrain, "Mom, I'm bored, what can I do?"
Read More...
Questions
Ask a QuestionHere are the questions asked by community members. Read on to see the answers provided by the ThriftyFun community or ask a new question.
I am 13 years old and I need some advise on how to deal with daily unannounced visits by my younger sister's friend. It's summer vacation and both our parents are at work. My sister's friend visits us every day from 1 pm to 5 pm and sometimes it's very annoying and sometimes I don't want her company. It's very annoying having to lock myself in my room to get away from a bunch of screaming 4th graders. Now you might say I'm overreacting and it's not a big deal, but every day is just too much.
July 30, 2015
0

found this helpful
Have you discussed this problem with your parents? This situation is unacceptable and it is extremely important that you tell them what you have explained here!
It is your parents' responsibility to immediately contact the parents of your sister's friend to curtail her activities at your house. They can decide either to not allow any visiting or allow specific visits with clearly defined requirements and conditions.
July 31, 2015
0

found this helpful
There is no way any 4th graders should be visiting your house when your parents aren't home. It's okay to look after your own sister, but what if something bad happened to the other girl? If she gets hurt or sick at your house, your parents are responsible even if they aren't there. It's possible that the girls will talk each other into doing something dumb or dangerous while you're in charge and then everyone will be upset.
Tell your parents you're okay babysitting your sister but you don't feel comfortable with a another child being there when they're not home. Tell them you want them to call the other girl's parents and explain this to her. If they don't see that this is a problem, you might have to be the grown-up here and make that phone call yourself. It's possible the girl has been lying to her parents and telling them your parents are home when they're really not.
July 31, 2015
0

found this helpful
I agree with Dinah..You should try to talk to your parents about it and let them handle it.But if for some reason you can not go to your parents about this problem ,then I would say ,"Well,you are in charge actually" .."you are the oldest so make the rules yourself".Tell your sisters friend that she cant just come over all the time ,tell her that she can come play once in awhile but that if they start being loud and rowdy then she has to go..You do not owe her a explanation and tell her that if she doesn't listen, that you are going to tell your parents..Be nice about how you say it ,having boundaries is very important ..Its your house ,your life ...Be strong ...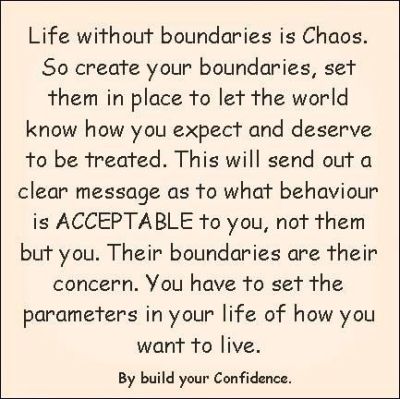 August 2, 2015
0

found this helpful
Is there any reason that your sister could not visit her friend at her friend's house? If they are such good friends that they want to spend every day together, perhaps half the time could be at her house. This might be a good compromise.
I'm looking for games, or some type of activities for my grandkids to do since school is out. I'm helping raise them and I need ideas for ages 5 and 11. Thanks so much.

By Teresa
June 13, 2011
0

found this helpful
FamilyFun.com is an Amazing resource for kids of all age groups ! Games, free printables, crafts, tons of things to keep the "Littles" busy ! The public library is also a great resource & free! If you have the space & your not afraid of a little DIRT, help them plant a garden. If you don't have a workable yard you can do a MINI garden in pots. The person(above) that mentioned The Toymaker is so, right! A great site ! Bubbles, playdough, sidewalk Chalk are also cheap & fun outdoor activities.
June 13, 2011
0

found this helpful
A few more thoughts on the activities. I don't know what town you live in, but a lot of cities have web sites set up.(some by moms) Azkids.com etc. You could do a search. One I love is kidseatfree.com (put in your city, and it gives a list & requirements of restaurants in your city). If transportation isn't a problem, you could do a "field Trip" that the kid participate in planning. Zoo, park, beach etc. Hope this helps you enjoy your time with the kidlets this Summer & year round!
June 13, 2011
0

found this helpful
Scavenger/treasure hunts are always fun. Or find something a certain color or shape from each room in the house.
June 13, 2011
0

found this helpful
You might search this site for the article "Summer Camp at Home." It's got some great ideas. If it helps, the lady (sorry, I forgot her name) called her summer activity/camp "Camp Laffalotta."
June 14, 2011
0

found this helpful
I think that site is called mykidseatfree.com.
Just FYI.
Read More Answers
Archives
ThriftyFun is one of the longest running frugal living communities on the Internet. These are archives of older discussions.
July 16, 2010
0

found this helpful
Summer activities that don't cost a lot of money. Post your ideas.
Answers:
Great Thrifty Summer Activities
http://www.urbanext.uiuc.edu/thriftyliving/tl-activities.html (06/14/2005)

By ThriftyFun
Inexpensive Summer Activities for Kids
I remember when I was five years old, and all the others siblings were in school, I got pretty bored sometimes. That's when my mom or dad would teach me things. Here's a little list, it works.

1. teach them how to make a peanut butter and jelly sandwich by putting the peanut butter on both slices, then the jelly won't fall out.

2. Colored paper stirs up all kinds of ideas. It's never too early to learn how to make Christmas decorations like a long chain of strips of colored paper to put on the tree.

3. A bucket of water and a paint brush for outside of course. You never have to teach them what to do with it. They will always know the best idea for that.

4. Kids water paints are great. I keep an end roll of plain newspaper around for a variety of uses, and painting, coloring or drawing a town on a large piece with roads and houses and businesses. Remind them to make a park in their city. This goes well with toy cars, dolls and teddy bears.
(06/14/2005)
By Ardis
Related Content