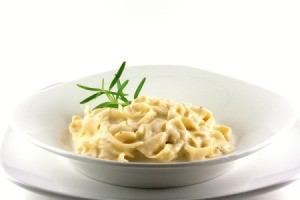 Whatever the reason you don't wish to include tomatoes in a recipe, there are ingredients that often be substituted and still result in a delicious dish. This is a guide about substitutes for tomatoes in recipes.
Ad
---
Questions
Here are questions related to Substitutes for Tomatoes in Recipes.
What can I use to substitute canned tomatoes when making things like beef stew, gumbo, or spaghetti? My kids do not like tomatoes and I was wondering can I just substitute with canned tomato sauce?

Onesummer
Ad
---
---
Most Recent Answer

By nanajenn04/18/2015
I have an allergy to tomato so in stews I use pumpkin purée and sliced zucchini. I also use plum sauce for hamburgers etc. This seems to work well for me.
My mom has a condition that doesn't allow her to eat anything that is a nut or has a seed. She loves tomatoes. I want to make dishes that she can eat. Can I use something like a tomato sauce instead safely for her? And may I please have other recommendations from readers?
By Amy S
Ad
---
---
Most Recent Answer

By tangelama03/23/2015
I've been a follower of the Pain free Foods Program for several years now and it's is hands down the most effective diverticulitis diet out there. Something to follow for a lot of digestive disorders, not just diverticulitis. https://diverticulitispainfreefoods.com/
What can I substitute for tomatoes? I would be using it for an Indian recipe. I use tomatoes in almost every gravy or curry I make, such as Dal, etc.
By Pushpa
---
Most Recent Answer

09/02/2010
Roasted red bell peppers or zucchini would be my choices.
I want to make cassoulet and I have a terrific recipe, but it calls for 1 cup whole peeled canned tomatoes, to which I am allergic. What can I use as a substitute?
By Joan K
Solutions: Substitutes for Tomatoes in Recipes
Do you have knowledge about this guide topic? Feel free to share a solution!