Sometimes it is necessary to teach your dog to relieve itself indoors. This guide is about training a dog to use piddle pads.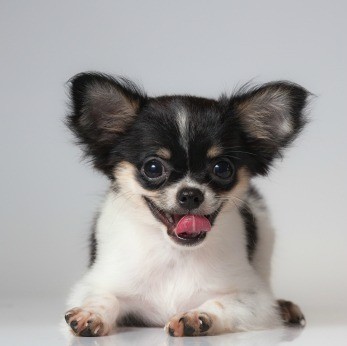 Filter

: All Articles
Sort

: Relevance
My 7 yr. old mini Schnauzer/Yorkie is really a good boy, but I do put pee pads on the bathroom floor and confine him because: 1) there is less room to roam which makes him more comfortable and then he doesn't bark, and 2) he's home 10 hours while I'm at work.
He hits the pee pads, but then he feels he has to cover up whatever he's done, urine or poop, which makes a huge mess and defeats the purpose of the pads. Can anyone give me ideas on how to stop him from trying to bury his feces or urine?
July 9, 2015
0

found this helpful
Get him a litter box. He can bury his poop and pee, then you just scoop it out.
July 14, 2015
1

found this helpful
My mini schnauzer/Yorke uses puppy pads in the shower. She's very good at the using them. Not sure about the covering part, but I agree with the one person who suggested the litterbox. I'm writing mostly to see a picture of your doggy. I'm pretty sure my Sugarbear is the same mix, but I've never seen a dog that looks like her.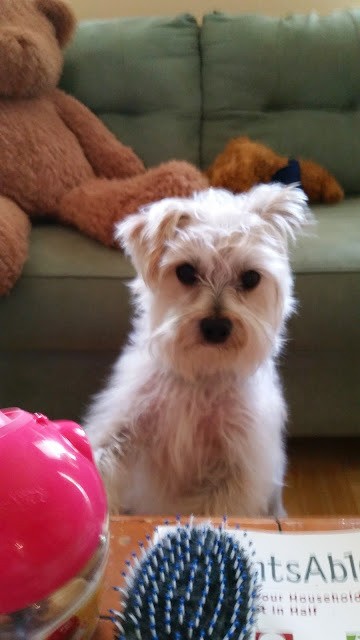 My 11 month old Chihuahua will use a clean puppy pad, but if she poops just one time on it, she'll pee/poop on the floor. How can I stop this behavior?
September 14, 2015
0

found this helpful
Try changing the pads after she has used them (even if it is only once). It is normal for dogs to avoid a dirty place when they need to go. You could put down more than one pad in a different place.
March 28, 2016
0

found this helpful
My Chihuahua is 18 mos, and does the very same thing. I take her to the pad after she's peed on the floor( after one use on the pad). Tell her "bad girl, this is where you pee!" Then, put her in time out in her cage, which she hates. I then pick up the poop, and let her out, and the next time she has to poop/pee, she will use the pad. Remember to pick up the poop, and reward/praise your dog if they use the pad instead of the floor.
March 29, 2016
0

found this helpful
And you also could try cutting pads in half if they are large to save on pads. A Chihuahua is little and if she has good "aim" she might not miss the pad even if it's smaller.
My puppy is nearly 3 months old. He already knows how to pee and poop on the training pad, but some times he does it on the floor. Does anyone have any ideas why some time he poops or pees on the floor?
January 12, 2016
1

found this helpful
3 months old is still quite young. I think you are on the right track if your puppy is using the pad most of the time. You just have to keep encouraging and rewarding the good behavior. At that age, simply being distracted or excited could lead to an accident.
It's not even until 3 months old that most puppies have the ability physically control those bodily functions. So if you are having success right now, you are on the right track.
Try to avoid using snacks as a reward, many times puppies will be so excited about the snack, they won't relieve themselves completely. The relief of going to the bathroom and praise from you is a sufficient reward to encourage the behavior you want.
My 10 month old male Maltese is pee pad trained. He just started peeing in other spots of our apt., out of the blue. I am wondering why. He's been great since 12wks old. Any help?
June 8, 2015
0

found this helpful
Look for things in his life that may be causing stress... not enough exercise, tensions between family members, new pets or folks in the house. Also be sure and have things checked by a Vet. Bladder problems are so common and can cause this.
My puppy is 4 months old. He knows where his pad is and he poops on it, but when he pees he'll smell the pad, but pees next to it on the floor. He'll also pee everywhere else even when we're watching and looking right at him. We'll stop him when he starts to pee, then we'll take him to the pad and sit there for 5-10 minutes, but he doesn't go so we let him go and 2 minutes later he'll pee right in front of me again. Any suggestions?
May 29, 2015
0

found this helpful
Piddle pads are impregnated with a scent that makes most dogs want to "go" on them. But there is something about this scent your puppy dislikes or is afraid of.
Instead of these pads use newspaper or unscented pads made for incontinent elderly people to use in their beds.
Put some of his poop on it and see if that helps.
I have a Maltese Yorkie mix that is 1 year and 2 months old. She's been great at peeing on her pee pad since she was 3 months.
She recently started peeing in front of me instead of her pee pad. I'm not sure what the reason is because she doesn't act ill and her urine is normal color.
Would you have any idea why she is starting to pee in front or right next to me? After I catch her, she knows she did something wrong, but she still continues to do it. So I was wondering if anyone has experienced something like this before.
Any advice is greatly appreciated!
By Miley
March 16, 2015
0

found this helpful
Your dog might be trying to tell you something is wrong. Take her to your vet to rule out any medical problem and ask for help on her piddle problem.
Little 5 pound Zoe was 7 months when I got her. She is one year old now. She was pretty easy to train to pee pads, but never poops on them. That isn't as much a concern as what I have now.
Her pads are in our utility room which is in the hall way to our bathroom. If I get up in the early morning to do my business, she also gets up and pees right in front of the utility door on the carpet. Since I'm half asleep I never catch it until morning, when I get up. She's good during the day so she knows to go on the pee pads (at least to pee) but just have this problem at night. She's a very sensitive dog and gets her feelings hurt very easy, but when I see that she peed on the carpet I really scold her. What is your suggestion? Help
By Betty
November 21, 2014
0

found this helpful
Is it cold on the utility room floor in the early morning? You might try putting a runner down.
If you are house training a puppy, piddle pads are a great tool to help speed to process. Sometimes you can find the best deals online. These pup training pads are large, absorbent, and only $.50 each.
I've had a Springer spaniel pup for 2 weeks now, but she is starting to drive me nuts! I take her outside in the garden to toilet after meals, sleep, and play, etc. and she always goes wee and poop if needed. During the night she was using her puppy pads for wee, but never poop. Then last night she did 3 wees and 2 poops, but none on the puppy pads! I'm getting frustrated and wonder what I'm doing wrong. Should I buy a crate?
By Gill from UK
November 5, 2010
0

found this helpful
Sorry to tell you that puppy pads are not a good idea. They tell the pup that going in the house is ok, and that the house is also her toilet. Do you crate her at night? I think the bad news is you have to get her up every few hours around the clock till she is older and can hold it longer.Rule of thumb, take the dogs age and add 1. Example 4 months old she should last 5 hours or so. Adjust timing to your pup.
November 6, 2010
0

found this helpful
When I first started using them Izzy shredded them. My kitchen looked like it snowed. Izzy now goes on newspaper when she can't go outside. Her crate is only used when I have to leave the house with out her. I have a gate that keeps her in the kitchen when necessary.
January 14, 2011
0

found this helpful
I bought the wee wee spray at the pet store and sprayed it on the pads. Worked great.
I am adopting a small dog. It is a Chihuahua and possibly Jack Russell mix. he is about 1-2 years of age. We live in an apartment. It would be ideal to train him to use a pad. How do I begin?
By mellykakez
February 23, 2013
0

found this helpful
You can get spray at almost any petstore that you can spray on the potty pad for a couple of weeks, the scent encourages them to use the potty on the pads.
Also, I am just reminding everyone not to buy store bought treats they are full of contamination. Get a little bit of chicken and cook it and give it little bits at a time or cut up a hot dog into little bits and give it as a treat.
Here is a link that tells how to do this training, it sounds like you are going to be very happy! Potty pads are great!
http://www.ehow.com/how_4501174_potty-train-dog-indoor-pad.html
Blessings,
Robyn from Tennessee
I have an Pomeranian puppy; she is 9 weeks old. Her name is Starr. I'm having a little trouble potty training my baby. She has the pee-pads. I don't take her outside to potty. I want her to learn to use the pads. Sometimes she gets it, but most of the time she will potty wherever she wants.
I try to keep an close eye on her to tell her "no", when she's not on her pad. Then I am placing her there on the pad to let her know its OK to go there. She always runs away or plays on the pad. How do I get her to stay and know that I am serious? I mean when I tell her to stay and go potty. Please help.
By Lawanda
March 22, 2010
0

found this helpful
The puppy is not seeing the house as her den, there for she feels that going any were is ok. Try to make her stay in a smaller area tell she starts going on the pad then in large the "den" a little. When she's out of her area keep her close and then move her back for her area to use the pad.
March 22, 2010
0

found this helpful
One other thing that helped me was the use of treats when ever she went ( wet or messed) on the pad. She got they idea that going there was a great Idea