Planning one of the milestone birthday parties doesn't have to be stressful. This is a guide about unique 50th birthday party ideas.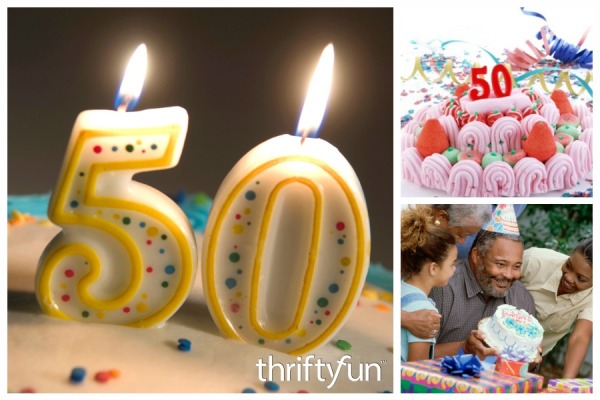 Filter

: All Articles
Sort

: Relevance
My 5 year wedding birthday is also the day of my 50th birthday. I want to celebrate them together. I want to rent a banquet hall or pavilion for the celebration. I'm at a loss as to what I should call it. I am a 3 year cancer survivor and want to share this occasion with family members and close friends about 60 people. I would like to have a elegant setting with a color theme of gold for 5o years old, sapphire which is my birthstone and is also the color that marks the 5 year anniversary. Does anyone have any suggestions of what I should call the event? Thank you.
May 17, 2016
0

found this helpful
Life Celebration
May 18, 2016
0

found this helpful
How about "Fifty is Nifty" party!!
May 18, 2016
0

found this helpful
Thanks for your suggestions, sounds good.
My husband is turning 50 and I want to throw him a surprise party, but he hates being reminded he is turning another year older. I am trying to think of a creative theme that does not involve a number associated with the celebration. I would love to hear your ideas.
By JLKK
September 19, 2013
0

found this helpful
Best Answer
Why not a celebration of life. Find a way to represent all his accomplishments and all the things he loves. Don't forget to remind him of all the things you love about him, too. You could have a journal for his friends and family to write down a special memory of time with him. I'm sure you can come up with more ideas if you have a direction to go. Good Luck.
Jen in PA
September 21, 2013
0

found this helpful
Best Answer
Just like what I did with my husband's 50th birthday instead of using numbers. I made a big poster or tarpauline greetings which says ... "Hubby turns Gold!" and included with it, I have chosen a best picture of him.
June 27, 2015
0

found this helpful
You could do a theme on a favorite event or something he really enjoy in his life. Some guys like football. You could have party theme be about football. People could come dress up as his favorite team or their favorite players of all time. Girls could dress up as players, cheer leaders or owners.
Another idea is a 70's theme people can come dress up in the style of the 70's. You then could have a dance with DJ playing 70's music and all his favorite music and bands of that era. You could even get in touch with some of his buddies of the 70's who was in school with him. It could be fun evening not focus on age. You could even play a game this your life with all great memories having old friends and family suprise him.
The last idea is take him out for romantic dinner not on his birthday and surprise him with tickets for vacation for two a place he always wanted to go no one there would know its his birthday unless he wanted to tell them. You could call it a second honeymoon if you want or rent a house and have the family surprise him with an old fashion vacation. They are the best memories of all time.
Read More Answers...
I need creative, thrifty ideas for a 50th birthday celebration to make it a success by November 28, of this year.
March 20, 2016
0

found this helpful
I always tell people about fake newspapers. You can order them from several sources. They are fun as you can use the events of ones life as headlines and stories. Here is a link to several others and what they often look like.
https://www.google.com/search?q=fak ... Ewiyrd7v3M7LAhVESyYKHXy1Bp4Q_AUIBigB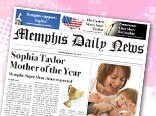 March 20, 2016
0

found this helpful
One of the fun things about special occasions, Aggie, is anticipation. Why not invite your favourite people to help with ideas and planning? If it's your b'day, they'll know what you like best in terms of activities (going for dinner or cooking at home, for example).
If the b'day child is someone else, why not get that person involved in planning?
Have fun!
I know of a lady who I only know on Facebook and would like to surprise her with a unique 50th birthday party. Her favorite color is black she suffers, like me, from fibromyalgia and spinal illness which causes chronic pain due to this illness. Many family and friends often don't understand so they tend not to extend invites to social gatherings, because weather plays a bad roll on how we suffer. However her birthday is in August and summer is a great time because the warm weather helps our body pain. I know she wants a horse and carriage ride, wants to let go of 50 balloons, and she loves the color black. She is a lovely soul and cares for anyone. She loves life and has a great sense of humor. I need help! Please.
When I turned the big 5-0, my sister did something for my birthday that was very exciting. For this occasion, I received a large box in the mail. When I opened the box, I found not one or two large gifts, but rather 50, yes 50, much smaller, wrapped gifts. I was surprised to say the least. The gifts were not expensive by any means, but it was so much fun to open all the little ones. She made me feel very special. I thought this would be a great idea to pass on.

By Marie from West Dundee
I will be celebrating my 50th birthday in June. I need birthday ideas for what to do? I want something different, not the usual theme parties, etc.
By Linda
January 11, 2011
0

found this helpful
When my husband turned '60', on the invitation we wrote: In lieu of gifts, please bring any type or amount of pet food, treats or litter, which will be donated to the local humane society in my husband's name. We were overwhelmed with the generosity of our family and friends 'gifts'. When we dropped off the 'booty' to the shelter, the staff was shocked and grateful for the items. My husband was so proud to do this - being a life-long animal lover. Total of food, treats and litter donated: 265 pounds! It was awesome! My husband even received a Thank You note from the shelter, signed by all the staff and volunteers.
January 13, 2011
0

found this helpful
Look up what else is turning fifty this year; do a search for "things turning 50". That might give you some creative ideas. Happy birthday!
February 20, 2011
0

found this helpful
For my husband's 50th, before the party, we had family and friends from all over the country phone in memories, stories, and birthday well-wishes. All the stories were stored onto a keepsake CD which we played at the party. We arranged for all this at a website called LifeOnRecord.com
It was a huge hit, and my husband was really touched by the folks that had recorded their messages, even if they couldn't be there.
Read More Answers...
Today is my mom's birthday and I'm at school asking friends on what to do. My mom loves birthday parties; she plans one for me all the time, but my dad said she can't plan her own. She loves animals, but I already drew her favorite animal on a card. She always works hard and helps me with everything even when I don't deserve it. What should my dad and I do?
By Kaitlin
March 29, 2013
0

found this helpful
Maybe a gift in honor of her birthday to a local animal shelter. You have made her card which she will love.
A pin or earrings with her favorite animal.
March 29, 2013
0

found this helpful
Spoil her. Take her to dinner, or cook and clean up dinner at home. Give her a back rub, spend some time with her. My kids still (even as teens) make me coupons for car clean outs, cookies, back rubs, foot rubs and such that I can cash in during the year.
I would like suggestions on things to surprise this person. Any suggestions to help make her day worth remembering? And any ways to be just a little mean. Funny sayings also would help.
Thanks.

By Barbara
May 31, 2012
0

found this helpful
I have a suggestion why not chuck a surprise party for her with all her friends and family.
June 1, 2012
0

found this helpful
Here's another cool idea I pop in when people ask what to get people...give them a fake newspaper.
This link is just one of many when you google "fake newspapers".
http://www.simplypersonalized.com/f ... azines-covers/fake-newspaper-covers/
It's nice to make up cool stories about how someone saved the day or how much better the world is with them in it...things like that. If the recipient loves to frame things, buy two, then they will have that option on both sides.
I think this is so very special and unusual that it will be the hit of the event!
What ideas can anyone suggest? I am having a 50th birthday party in a couple weeks, but unfortunately my parents could not afford to have photos taken when I was younger, and I seem to always be behind the camera, so there are very few photos to show. What can I do instead of having photos to show on the day?
By Glenys
October 4, 2013
0

found this helpful
Have some fake newspapers made and make up or use real stories about your lives. There are many to choose from if you google "fake news papers". If you can only afford two however, do get two. That way you can frame the fronts and backs. I hope this helps.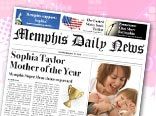 My wife has organized the gathering of folks for my 50th birthday but has drawn a blank for how to make it interesting in a semi-dignified way. I've read the ideas here and have spun off from them these thoughts:
Get jars or containers and stick 50 of the same thing in each of them. However, in many of them, you could have gift cards. As people leave, you could give them one of these containers thereby a) assuring yourself of getting rid of them by night's end and b) giving people a chance to win something.

Make a list of things you've done in your life along with a few lies. People have to talk to each other and compare notes about what they know of you. Make each person's card different. Not hard to do if you do it in Excel, a little more work in Word. People have to submit their cards when they have written for all the items on their card whether the items were lies or truth. Prize awarded at some point. Downside is there is a bit of time involved checking people's cards but I'm just presenting the concept, details have to be figured out.
My work made me a poster which said "I use to like antiques, but now I'm one". They also wore the same color of clothes. Even my students got into the groove. It was different, but I liked it.
I need games for a ladies 50th Birthday Luncheon held at my mom's home on June 24th. The party is for my sister.

Catherine from HUntington Beach, CA
May 12, 2006
0

found this helpful
Ok, here's a fun one and it'll get everyone interacting with each other. Get notecards and put the names of famous people (or infamous, the funnier the better) on them. When each guest arrives, you pin one to their back, and they have to circulate the room asking everyone questions about who they "are", but only questions that can be answered by YES or NO. Use names like AnnaNicole Smith, Oprah, barbara Walters, etc, names that the age group would be somewhat familiar with. You don't want them too easy, but not too difficult either. It really is alot of fun, and gets strangers talking and laughing with each other.
I would like ideas for a 50 birthday party for my mom, its going to be next month and would like ideas like for centerpieces, food and drinks.

Thank you,

Lily
April 16, 2005
0

found this helpful
Let's see...your mom was born in 1955? I did a 50's party for my girlfriend 3 years ago. We had a riot. I met her at the door with a wheel chair! "Old people" might have that "big one" if too shocked by such a surprise party. I was dressed in a borrowed nurse's white dress and cap. I wore a stethascope around my neck too. I wheeled her into the room with all the guests hidden cheering "Happy Birthday". I had bought CD's of the 50's music for the right atmosphere. I had a pink felt, poodle skirt that was pinned to the wall as a backdrop for the cake. We served the foods that our teenage parties always served.....sloppy joes, chips, and colas. Everyone brought a gag gift. Jelly beans in a jar were pills for various medical needs, polygrip, hemorroid cream, etc.
November 17, 2007
0

found this helpful
What about a "Back in Time" theme and just decorate with things from when they were young. Get games about news and headlines back when they were a teenager and have people guess on that I'm about to throw my mom a 50th surprise party where i work and were doing like a mix between over the hill and memories.
July 16, 2008
0

found this helpful
I threw my mom a 50's sock hop birthday party. Went on ebay and got a lot of stuff from the 50's for decorations, had the 50's music playing, then everything I bought for the party was hers afterwards.
I also rented a white limo to pick her up and bring her to the party (one of those things she'd always said she wanted).