Window coverings can be decorative and help maintain privacy. This guide contains unique curtain ideas.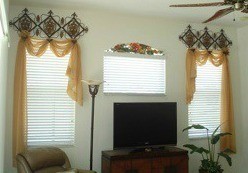 Filter

: All Articles
Sort

: Relevance
After I moved into my brand new house, the most important thing for me was to find curtain for all of those more than 40 windows. Because there are so many, it is hard for me to find the right curtains and have them installed in a short period of time. Here is what I did: use tape and paper towel to make temporary ones.
First, measure the height of the window, cut the paper towel with the appropriate length. Then use tape to stick it to the wall. For one window, we may need a few paper towel strips especially for wider window since the paper towel is only 1 foot wide. Because the color of paper towel is close to the color of wall, the curtain made from it blends in pretty well.
Also the paper towel is transparent enough to let the sun shine in while opaque enough to block the view from outside. After you buy the right curtains or blinds for your window, it is very easy to take those paper towel strips down and reuse them just like other paper towels. So it pretty must costs you nothing for the temporary curtain.
I would recommend you buy those thick ones with two layers for these temporary curtains.
By smartguy from Bay area, CA
I'm really happy with the window treatments that a friend helped me create for my family room. Instead of using curtain rods, we hung sheer panels on inexpensive metal candle holders purchased from Old Tyme Pottery. We used rubber bands to hold the two panels together on the long side which made a 'bow' at the top, and then just draped the shorter piece across the top and down the side. It makes the room look cozy and a bit ethereal. The two windows were done for under $125!
By Suzanne from Ft. Myers, Florida
Unique curtain solutions. Post your ideas.
Answer
Was this helpful?
Helpful?
Yes
Find inexpensive vintage linens. Tablecloths can be used as full length curtains. Bridge table covers are great for small windows. I found a hand embroidered real organdy bridge table cover, gorgeous cover for guest bath window. Matching shower curtain from matching napkins. Dresser scarves, if they are large enough work well as cafe curtains. if long enough can be 2 curtains. Damask table cloths make beautiful duvet covers and matching napkins, great pillow covers. Especially with lace and embroidery embellishments. Fun!
Reply
Was this helpful?
Helpful?
Yes
Read More Answers...
When I moved into my new place, the dark heavy curtains didn't afford much light, especially when my window faced the side of the shed. So, I took them down and put up a folded up lace tablecloth. It was perfect, except for the cat wanting to play with the center of it when he looked out.
I thought about this and that for a solution, then I came on this easy peasy clip gathering up the center. It's attractive and functional, and didn't cost me more than $1.00. N-JOY!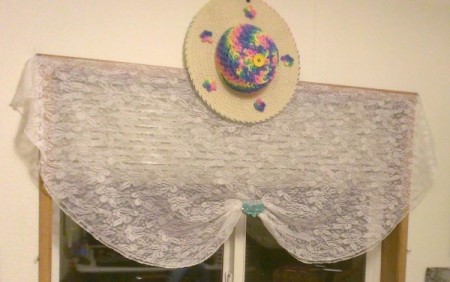 Comment
Was this helpful?
Helpful?
Yes
Any clever ideas on converting a raw edged bamboo blind into a "curtain"? Problem? I have 37 feet of bamboo slat and matchstick blinds the usual mounting brackets and would like to hang them like a curtain or drape. Impossible?
When it comes to thrifty yet creative window treatments I have crafter's block. Any ideas would be a start. Thank you, in advance.
By Leelynn from NC
Answer
Was this helpful?
Helpful?
Yes
An idea for outside use: These bamboo-matchstick blinds make excellent privacy shades. You can hang them on your outdoor porch. Or simply attach them to fence poles or to your chain-link fence for added backyard privacy... Some people use them to hide their garbage cans.
Before hanging them outside, for extra protection from the weather you need to first spray them with a UV deck oil by using a cheap ($12) garden sprayer. Spray them front & back. Then after attaching them to your fence or to pole in the ground plant a flowering vine & let it grow up the bamboo blinds!
* They are usually hung facing sideways, so the bamboo sticks go up & down or vertical, but each situation is different.
Reply
Was this helpful?
Helpful?
Yes
Read More Answers...
We've used decorative shelf brackets (usually sold near plant supplies) to hold curtain rods. The 2 "curls" each hold a long dowel: the lower one for the curtain, the upper one for the valance. Plus, with a nicely stained or painted shelf above the window, you gain storage space that would otherwise be unusable.
I am looking for some cute, unique homemade curtain ideas for kids' rooms.
By MAGGIEMAE1456 from Mansfield, OH
Answer
Was this helpful?
Helpful?
Yes
Have you considered a cd curtain for a teen or tweens room? Measure for the length of each string of CDs. Get large jump rings. You will need two per CD except for the bottom one in each string. Drill holes(small and carefully) in the top and bottom of each CD, except for the bottom one in each string, it only needs a top hole. Add a jumpring to each hole. Attach together by linking the jump rings, with single hole CD's at the bottom of each string, undrilled edge at the bottom. You may need quite a few, or u could mix small vinyl records with CD's. Get both at used item stores.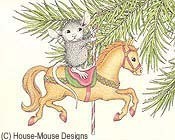 Reply
Was this helpful?
Helpful?
Yes
Read More Answers...