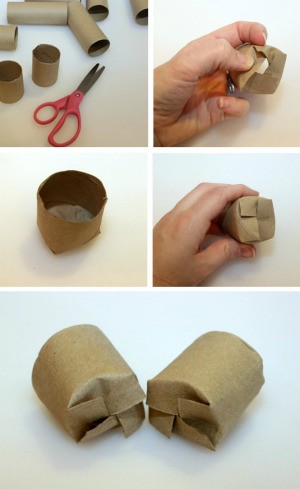 In addition to many craft projects there are other opportunities where you can reuse toilet paper tubes. This is a guide about uses for toilet paper tubes.
Ad
---
Solutions: Uses for Toilet Paper Tubes
Read and rate the best solutions below by giving them a "thumbs up".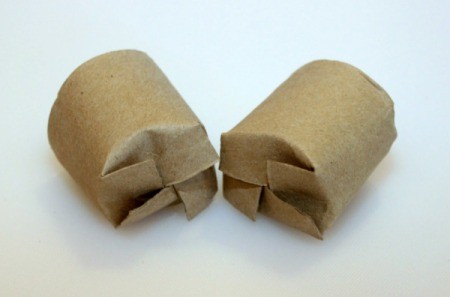 Every household has plenty of tp tubes. They make great seedling pots, so why not reuse some of them instead of recycling them. :)
Supplies:
toilet paper tubes
scissors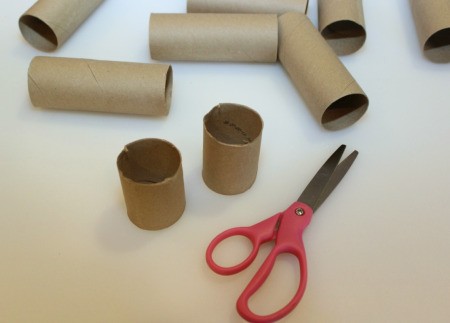 Ad
---
Steps:
Cut the TP tube in half. Then make 4 cuts that are approx. 1/2 in., creating 4 flaps of equal size.
Fold one flap inward, then working clockwise, fold the other flaps down. Tuck the corner of the last flap under the corner of the first flap. (Like when you are closing a cardboard box.)
Turn them over and gently press them down on a flat surface so make the bottoms flat, so that they will stay upright.
Turn them over, fill with soil, and plant your seeds. Once the seeds have sprouted and are ready to go into the ground, just plant them with the pot. The cardboard will disintegrate in the soil.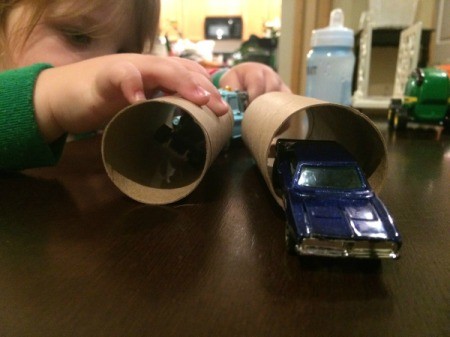 I had a few tp tubes set aside for a craft project and my toddler found them. He played for quite awhile with just the tubes, then he realized that his little toy cars could drive through them. He thought it was so cool! I can easily throw 1-2 of these in his diaper bag, along with a few cars, for when he is bored while we are out.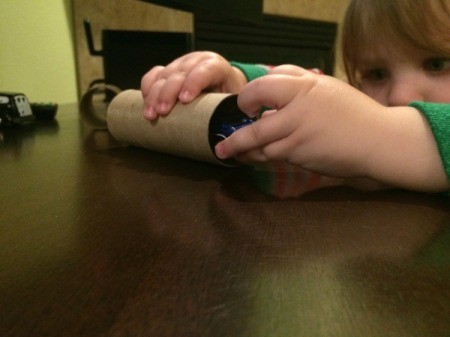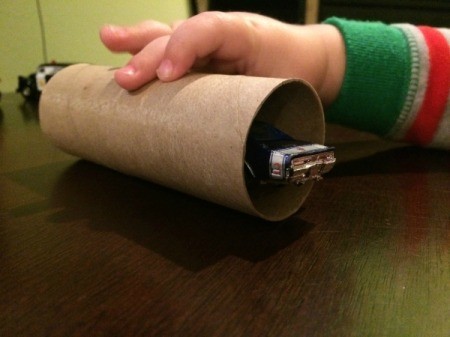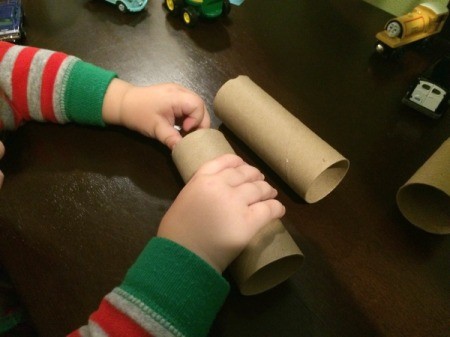 I saw this on Facebook and I wanted to make my own with a little flair. You put in only one seed per planter.
First you take a toilet paper roll and cut it into three even pieces. Then you make four to six cuts with scissors on the bottom of the toilet paper roll, about an inch long. You then fold them over one another.
You can use a little bit of masking tape to hold them if you like. Other tape is not really biodegradable.
You then fill the little sprouting cups with damp potting soil and put one seed in them. Then you put them into a sunny window, and keep the soil damp.
When they germinate, you can then plant the whole thing in the ground.
I put the clothespin decor on mine because I thought it was adorable.
toilet_roll_a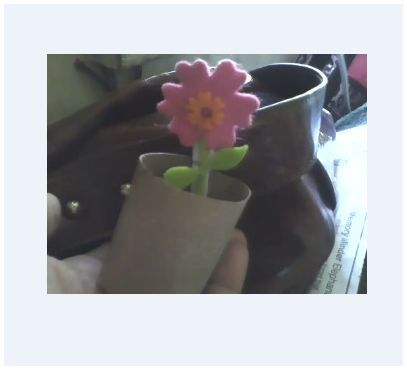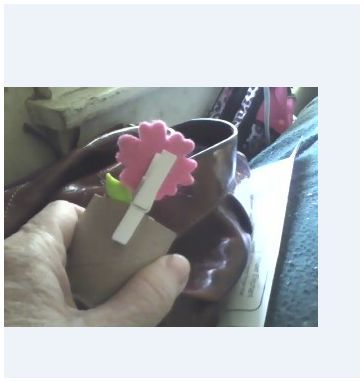 By Robyn [369]
Kimberly Clark is developing tubeless toilet paper, which means the other toilet paper makers will probably follow suit. So if you craft with the tubes, you might want to stock up now.
By Widget
You can actually use empty toilet paper rolls to roll your hair. If you have shoulder length or longer hair, empty toilet paper rolls work perfectly. I have waist length natural curly, and wavy hair. I use toilet paper rolls to roll my dry hair. I use bobbie pins, or clips to hold in place. I leave it up for about an hour. When I unroll it, I have fuller, smoother, flowing hair, with soft curls at the bottom.

Works great for me!

Source: I save empty toilet paper rolls for recycling. I decided to try them as hair curlers one day and it worked great. I use them all the time now.

By Brenda from Tupelo, MS
Give a "thumbs up" to the solution that worked the best! Do you have a better solution? Click here to share it!
Questions
Here are questions related to Uses for Toilet Paper Tubes.
What should I do with all the empty toilet paper rolls that I have saved? I hate to just throw them away.
By Ed from Lexington, KY
AnswerWas this interesting? Yes No
Ad
---
---
Most Recent Answer
By Rose 1 33 08/28/20100 people found this helpful
I have seen where they make a great wall decoration and it is so simple a child can do it and it looks very nice. Cut the tube into thinner rings, color them with a magic marker or crayons, and then glue them together forming a daisy like or flower design and use a piece of cord or wire to form the stem and more tubes for the leaves. Hang it on the wall and you have a great and unusual design on your wall. You can get very creative with this. I am thinking to have daisies lined on the base boards and up the wall would be an outstanding look with maybe a headboard out of a white picket fence piece. You could also do a display of a large sunflower with yellow paint and brown center. I am thinking of putting this on my kitchen wall.
---