Dry skin is a common ailment that many people experience in the winter. Olive oil is a great natural moisturizer. This is a guide about using olive oil as a moisturizer.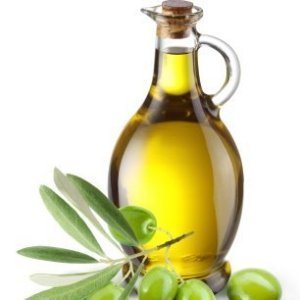 I have psoriasis and have had it since I was 14 years old. I used to get so embarrassed about it. I don't bother with that anymore, I just wanted some of the pain and itching to go away. Well, I started to use olive oil on my skin.
I use it in the shower. I bought a spray bottle at the dollar store and now when I finish soaping and shaving, I spray it all over my body and rinse it off so it is not greasy. It feels so much better than the lotions and the expensive topical creams I used to have to buy. I keep it under control, of course there is no cure. If you suffer even from just dry skin, just try it. It really works!
I prefer not to put it on after because then your skin does feel greasy. When your done in the shower, just let the water rinse it off a bit then towel dry. It is wonderful.
Hope this helps anyone with psoriasis or dry skin
By l99lynn from Ocala, FL.
I have really dry skin, and have tried many types of lotions to help. Most lotions that I used ended up leaving my skin slippery, which might leave a residue on fabrics I'm working with or get in the way of my work. They also didn't help my skin at all, they just kinda...sat there.
I've heard of Olive Oil being a good moisturizer for hair, so I thought I'd try it on my skin. It works amazingly well! It rubs in, even on my really dry hands, without making them oily (soaks in quickly)--so in a few minutes I'm free to go about my day. It also seems to help the skin heal itself.
I added some spearmint to a small coffee cup of olive oil and put it in the microwave for 10 seconds or so (to release the mint oil). It makes the oil a little scented, and also (since it is spearmint) acts as a mild astringent with the moisturizing oil.
Pretty inexpensive, and I'm sure you could add other scents as desired. I keep a coffee cup in the bathroom for frequent use. I would highly recommend trying this for anyone, but especially for people with sensitive, dry skin, and even with eczema (i have it on my hands and it helps a LOT).
By Davidicdancer from Spokane, WA
When applying olive oil to brittle nails, can I wash my hands afterward? Do you apply nail hardeners before or after applying olive oil? Thanks.
By Margaret from Malta
---
Most Recent Answer
June 9, 2015
In cosmetology school, we would Soak our hands in warm sudsy water, (after removing any polish), then we would apply a cuticle remover, let it sit for several minutes, push all cuticles back, and remove as much of the cuticle as possible, wash hands well, and soak hands in warmed olive, baby oil or coconut oil, for at least 20 minutes. Then wash hands well, (make sure to remove any oil if you will be polishing your nails). We used a whitening pencil under the nails if using a clear polish. Using coconut oil around your nails at bed time will keep the skin around nails conditioned.
If you want your nails to grow, you can take gelatin capsules, or simply eat jello. I actually make the jello mixture , and drink it as a drink sometimes.
Keep in mind that polish actually make your nails brittle and will turn them yellow if you use it too much! If you can follow the steps above, once you soak your nails for 20 minutes, you can rub it in and let your nails go Without any polish for a couple of days. You can put a little olive or coconut oil on them and rub it in, right before bed time, Wash your hands as usual in the morning! (Try not to file the sides of your nails and don't shape them to a point, that weakens them.) PS; lack of vitamins can have a big impact on nail growth and smoothness! Good luck! I hope this helps!
---
Is it safe to oil my hair with olive oil and go in the sun?

By Nadia
---
Most Recent Answer
June 2, 2011
Yes it is and the heat from the sun will work the olive oil in to the hair shaft. :)
---