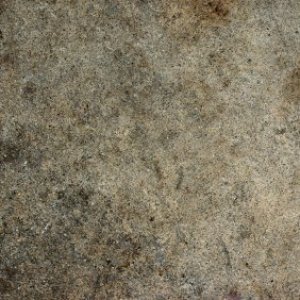 A car with an oil leak can quickly stain your driveway. Oil stains on your driveway can be difficult to get rid of. This is a guide about removing oil spills from your driveway.
Ad
---
Solutions: Removing Oil Spills from Your Driveway
Read and rate the best solutions below by giving them a "thumbs up".
To remove car oil stains on your driveway or on the floor of your garage, spray foam oven cleaner, leave on for about 10 minutes, then wash with warm water and brush the stain away.
Source: Mum and Dads Newsletter.
By Eileen from Yorktown, VA
Give a "thumbs up" to the solution that worked the best! Do you have a better solution? Click here to share it!
Questions
Here are questions related to Removing Oil Spills from Your Driveway.
I have a serious question related to this topic: at what point would you consider buying professional cleaning products vs. homemade solutions for an oil spill in your driveway? I ask because a friend of mine insists that he'd rather buy SpillFix and other products I've never heard of instead of trying to use kitty litter and other homemade cleaning solutions. But then he actually works in his garage a lot. I don't. Do you guys have any thoughts about this?
By Andrea M.
AnswerWas this interesting? Yes No
Ad
---
---
Most Recent Answer
By davids_benny 2 1 06/18/20140 people found this helpful
Kitty litter is only good for cleaning one thing: kitty messes. It's not designed to absorb anything else and will end up doing more harm once disposed because of this. Go for the professional items like SpillFix and MOP and look for environmentally and worker friendly ones that won't hurt the environment or your lungs when they're being used - they're worth it and are great to have on stand-by in case things like this happen. Even if you personally don't have a problem again you know a neighbor will - cars and gas run lawnmowers are fickle things!
---
What can I use on my driveway for removing oil and tire marks?
By Vickim from TX
AnswerWas this interesting? Yes No
Ad
---
---
Most Recent Answer
By Janet 11 718 05/15/20090 people found this helpful
You could pressure wash your whole driveway. It does an excellent job, & wouldn't have lighter patches from spot cleaning.
---
A large bottle of extra virgin olive oil broke and leaked onto the concrete floor of the garage. It dried up as we were away for almost three months. Now the stain looks like a dark stain. Any ideas how to get rid of this so people don't think there is a leak in concrete floor of garage! Many thanks.
By Parker Knox
Archives
Thrifty Fun has been around so long that many of our pages have been reset several times. Archives are older versions of the page and the comments that were provided then.
How can I get oil stains out of my driveway and garage from a car that leaked oil?

Geri from KY.

Answers:
Kitty Litter
04/30/2004
Get your self a bag of cheap kitty litter and pour on the stains let sit until all of the excess oil is removed, sweep up. Now if this did not remove caked on grease and oil go to your local hardware store and buy some concrete cleaner and use that. Both the Kitty Litter and concrete cleaner are pretty cheap.
By Debra in Colorado (Guest Post)
Dawn or Cokie
04/30/2004
Pour 1 large bottle of Dawn dish washing liquid on stains and evenly spread out with old broom or large wooden stick. Let stand at least 12 hours. Spray off with hose.

A friend used 3 bottles of Coke and poured them evenly over the spills. Wait for about 30 minutes and hose off. Both have worked well for us in the past. Good Luck

By Julie (Guest Post)
Kitty Litter
05/05/2004
Try Kitty litter, pour on oil, and let sit for afew hours, it should soak up the oil..then just sweep it away.
By Annjjel in Pa. (Guest Post)
Pine-Sol
05/07/2004
My husband and I used to be truck drivers in the Army and we would get grease on our uniforms all of the time. We were not allowed to wear stained uniforms so we had to get the stains out. WE would wash our uniforms in Pine-Sol and it cut the grease very well. Simple Green works well too, but I hate the smell of that. ha ha But for your garage floor, I don't think the concrete will complain about the smell. ha ha
By Tawnda (Guest Post)
Clay Litter
05/07/2004
When you put the clay type kitty litter on the oil grind it into the concrete with a block of wood.
Liz
By acraftycat (Guest Post)
How do I get oil stains off my driveway?

Shane from Minnesota

Answers:
RE: Removing Oil Stains from a Driveway
05/31/2006
Spirit of Salts, from you hardware dealer, will remove the stains. It also cleans toilets well.
By Willem (Guest Post)
RE: Removing Oil Stains from a Driveway
05/31/2006
Kitty litter should do the trick. Pour some on, rub it in a liitle, let it set for a while and then sweep it up.
By Mrs.Rem05

Here's a method for cleaning unsightly oil stains from your driveway. Start by soaking the oil stain with mineral spirits. Mineral spirits can be found in the paint section of your hardware sore. Let it sit for 3 minutes and then scrub it with a stiff bristled brush. After scrubbing, lay some newspaper on top of the stain and let it dry. Then finish by washing the stain with the following solution: 1 cup laundry detergent, 1 cup bleach, and 1 gallon water.

Feedback:
RE: Cleaning Oil From Your Driveway
USE CLR (08/16/2006)
RE: Cleaning Oil From Your Driveway
I work at a gas station, where we have terrible oil stains. We use a product called eximo on the concrete and it gets rid of the stain with very little effort. I've taken some home to test in my garage, and it works there too! :) It's also environmentally/people safe - which is a big deal for my work? (03/28/2007)

By cougarfan31
RE: Cleaning Oil From Your Driveway
My homeowner's association tagged me for grease spots on the driveway. I tried many commercial driveway cleaning solutions and nothing worked better than leaving clay kitty litter on the spots for a few days. I just spread it over the spots and ground it in with my feet. To "kill two birds with one stone", you can "dance" it in, thereby losing a few pounds while you clean your driveway (so people don't think you are crazy, you may want to invite the neighbors to join you - otherwise wait till dark and then dance, dance, dance). The added benefit to the kitty litter is that it blends in with the color of the concrete, and you can leave it there till the rain washes it away!. (08/02/2007)

By carol
RE: Cleaning Oil From Your Driveway
My driveway is asphalt. Will any of these methods work on asphalt? (04/29/2008)

By marla
My car leaked oil on the asphalt driveway and I want to know if there is a cleaner? It isn't my driveway. I rent a place.
Phyllis
Feedback:
RE: Cleaning Oil from Your Driveway
Yes there is a cleaner. Go to Home Depot or similar and find it there, they have commercial-strength cleaners.
(04/02/2009)

By kimhis
RE: Cleaning Oil from Your Driveway
I have heard since the 60's, that any cheap wine does the trick. (04/07/2009)

By Eletha