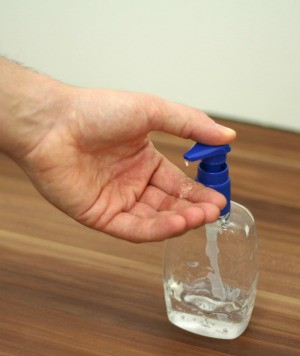 I used Purell hand santitizer to remove permanent marker stains from an oak table (I have used Purell before without problems). The marker stains are gone but it left a cloudy white stain on the table. I have tried baking soda, toothpaste and paper towels with a iron. Please help!
Susan from IA
Answers

July 2, 2007
1

found this helpful
Sounds like the alcohol in the purell ate into the finish thats on the wood. The only solution that I know of is to sand down and refinish.

July 2, 2007
1

found this helpful
Try rubbing the spot with white toothpaste. Let set for about 20 minutes, then buff with a soft cloth. This method has worked to remove white cloudy spots from my dining room table caused by sitting a hot plate directly on the table. It can't hurt.

Monique
Bronze Post Medal for All Time! 124 Posts
July 2, 2007
0

found this helpful
Try infusing some tea bags in a bowl of hot water- til it's as close to the colour of the table as possible- allow to cool. Then with a cloth-dip into the tea solution and rub over the mark. It MAY blend the mark in with the rest of the table that way.
If you are unsure to begin with try a test piece under the table where no one can see.
I am told this is a good way to cover up stains on wood.
Good luck
Monique x
Somerset. UK


July 3, 2007
0

found this helpful
it certainly sounds like something, probably the alcohol in the purell removed the stain from the wood. You can purchase pens of wood stain at paint stores that are meant to be used to correct such problems,if it is solid wood not plastic veneer over fiberboard.
Also if you can match the color, try permanent marker and wax used for wood, but the stain touchup marker pen would be better, I think.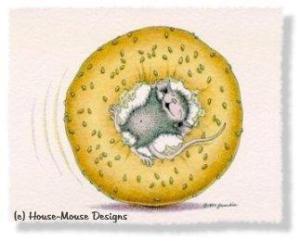 By Carol (Guest Post)
July 3, 2007
1

found this helpful
try mayonaise. Let stand a short while then wipe off with a clean cloth. It worked on a water stain for me.

August 28, 2010
0

found this helpful
Didn't have any mayonnaise, so thought I'd try some "Miracle" Whip just for grins. It worked!
And we also learned a valuable lesson, keep the Purell high on the shelf, away from the grandkids.

July 22, 2017
0

found this helpful
Just use baby wipes
April 4, 2019
0

found this helpful
This worked! Rubbed in toothpaste, waited a bit, then buffed out. Finish looked dry after, a little old English and its good to go.

July 14, 2019
0

found this helpful
I tried your suggestion to use white toothpaste to remove the stain but didn't work on hand sanitizer stands on wood. I also tried baking soda with a little vinegar but it also didn't remove the stain.
I can't sand the refinish the wood so I am still researching another solution that is less drastic. Anyone have any other ideas?

March 16, 2020
0

found this helpful
Did you find anything that worked?
April 24, 2020
0

found this helpful
Please help me I can not get hand sanitizer of my table

October 4, 2020
0

found this helpful
Hi PG1208,
What was the hack you used to removed the sanitizer stain on the wood door? I have a stain from sanitizer on my wood floor.
Thanks,
Valerie

September 3, 2021
0

found this helpful
Mayonnaise...I just left it on a few minutes and wiped away.. looks like new!
Read More

Answers

A kid chewed on it and I put water and hand sanitizer on it. How do I repair it? It has great sentimental value as my grandfather suffered greatly with cancer and this is all I have left of his. BTW someone told me it was olive wood before it got stained, and it was stained everywhere as I immersed it.
Please help!
Answers

Judy
Gold Post Medal for All Time! 677 Posts
November 27, 2018
0

found this helpful
I would get a wax wood crayon (available at hardware stores) in a matching color and put it on to cover it up.

November 27, 2018
3

found this helpful
According to wonderhowto.com Jack Ray says "Do not use any cleaner or rubbing alcohol. It can stain or damage permanently. To remove the stain you will need 2 small/large clothes and some mayonnaise. Squirt the mayonnaise on the surface and rub into area. Use 2nd cloth to rub off mayonnaise. The surface dhould be smooth and may be a little sticky from the stain. Repeat all the steps again..." I hope that helps:)

Pghgirl40
Bronze Feedback Medal for All Time! 196 Feedbacks
November 27, 2018
0

found this helpful
You can try this site...www.hunker.com/.../how-to-remove-hand-sanitizer-stains...
This is so bizarre, but reading this brought back a childhood memory of an uncle who smoked cigars and had ashes everywhere...
I can still smell that smell!! You can buy cheap cigars at discount tobacco shops. Around me they are called Puffs (love the name).
Hope it works for you!!
Read More

Answers

How do I remove a white ring created by a hand sanitizer bottle on my wooden table top?
By Lo from Lancaster, PA

Answers

January 17, 2010
0

found this helpful
Preheat the iron to a low heat/warming setting with NO steam.
Place wax paper over the are with the white mark
Cover the wax paper with a towel.
Place the iron over the area for a few seconds a time. Keep the iron moving to avoid creating a new heat mark.
Repeat with a fresh piece of waxed paper until the mark is removed. Good luck.

February 16, 2021
0

found this helpful
AHHH I had the same problem and tried mayonnaise and then thought of the MR Clean magic eraser which worked instantly!
Read More

Answers
A hand sanitizer bottle left a stain on a wood end table. What can I do?
By CA Human

Answers

May 27, 2015
0

found this helpful
Method wood polish spray leave for few mins wipe.

Just did mine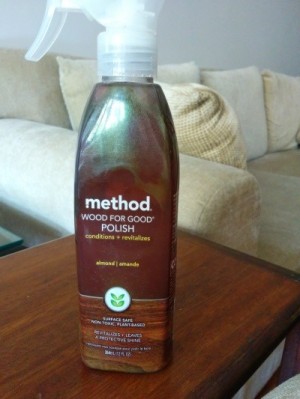 October 9, 2018
0

found this helpful
We stayed at my sister's they had a beautiful wood floor. Which they recently redid. They have a new puppy. My daughter wiped up pee and put hand sanitizer to sanitize the area. Caused a huge white area. I was freaking out. I used some floor polish and it worked. Just spray floor polish let sit a bit and work in. You may have to do a coat or two but, honestly saved me from a family feud. Lol
Answer

this Question