Removing Soot from Walls and Ceiling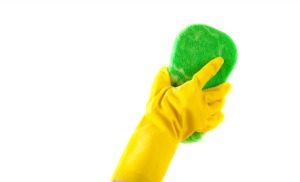 Soot can be deposited on walls from smoke or even a poorly trimmed candle wick. This is a guide about
removing soot from walls
.
Questions
Ask a QuestionHere are the questions asked by community members. Read on to see the answers provided by the ThriftyFun community or ask a new question.
June 30, 2014
1

found this helpful
We have soot smoke on the walls and on the ceiling. How can we remove it?
By Gr from Wisconsin
July 2, 2014
3

found this helpful
Best Answer
I used a product called Totally Awesome. It is carried in The Dollar Tree and Dollar General. It is yellow in color. This stuff is amazing. I haven't found anything that this product doesnt clean Make sure it is Totally Awesome and not any other. It comes in a handy spray bottle and is also sold by the gallon. I even used this to remove old varnish on a piece of furniture. It is a great cleaner. Hope this helps.
January 28, 2015
1

found this helpful
Best Answer
Try magic eraser! It was the only thing that worked for me. But I also used it on the wood, smooth mantle. So I'm not sure for walls or ceilings.
October 27, 2015
1

found this helpful
Best Answer
Painted surfaces;
1/4 cup each of tri sodium phosphate, detergent, 1 gallon warm water.
Read More Answers
January 11, 2015
0

found this helpful
We had a chimney fire 6 years ago, and a crack appeared in the chimney. We could see it on the outside. We got it fixed just a 1 year ago, but obviously left it too long. The chimney has a bedroom on either side of it, and we can smell soot when the fire is on. The builders could only go so far in the chimney. Soot must of fallen outside the flues. I'm worried about this odour. If I put my nose to the walls I can smell it.
Do you think putting plaster board on the walls in the bedrooms will help, and skim over it?
By Teresa
January 11, 2015
0

found this helpful
Best Answer
I would be calling a company out to inspect the fireplace. Sounds like perhaps the repair may be lacking.
January 12, 2015
0

found this helpful
Best Answer
I agree with the previous person. You should not smell any soot in a bedroom if the fireplace and chimney are working correctly. Suggest you have the entire chimney and fireplace inspected with a new estimate for any needed repairs. Also, if the prior repair company is at fault, you might consider a monetary demand for any new repairs you may have to make.
February 16, 2016
0

found this helpful
Best Answer
Get the chimney insulated. They put an inflatable rubber tube down the chimney, pore a thermal cement down around it. When set they deflate the tube and remove it leaving a sealed smoothed chimney.
Read More Answers
February 26, 2005
1

found this helpful
I have just painted my rooms in my house and over the winter I burn candles. Now I have black soot like material on my walls. Anyone have any easy idea on how to get this off? I work 65 hours or more a week at the hospital as a registered nurse and I don't have too much spare time

Thanks everyone,
AJ FAN
February 26, 2005
0

found this helpful
Best Answer
Rubbing alcohol on a clean rag. If you put it in a spray bottle you will get drips.
cj
By guest (Guest Post)
November 8, 2008
0

found this helpful
Best Answer
Had the same problem--burned candles and got this awful black soot all over the walls and ceiling and carpet edging of my newly constructed house. Was able to easily remove the soot by first vacuuming and then wiping the surfaces down with a dry cleaning sponge--the great part about it is that no water is involved so you don't get streaking on painted walls! :) The sponges get rid of the oily film the soot is made of. I found them online at parish-supply.com--very economical, as one sponge will go a long way---and it doesn't take long to clean. Since then, I the routinely clean the whole house annually with the sponges. Good Luck!:)
November 5, 2015
0

found this helpful
I went to Parish. There are many sponges. Which one did you get. I've got a mess with soot and nothing works. Melinda.
Read More Answers
May 11, 2011
0

found this helpful
How do I get the smoke damage (black) off my painted walls from the winter use of the woodstove? Any suggestions please?
By Becky R.
May 12, 2011
0

found this helpful
Best Answer
Good old fashioned distilled vinegar and water solution and some elbow grease.:-)
May 16, 2011
0

found this helpful
Best Answer
I would try "20 Mule Borax" - I know it works on cigarette smoke. Dilute in water according to instructions and also pour some dry into a small container. Once you've wet your cloth/sponge and squeezed it almost dry dip it into the "dry" borax and start washing. Hope this helps.
June 14, 2016
0

found this helpful
Best Answer
Menards have a degreaser formula
I would like to know how to clean soot off of the walls.
By Blake from Flowood, MS
January 16, 2011
0

found this helpful
Best Answer
Wash the walls with Trisodium Phosphate. Which is Spic andSpan. If you can't find it try Mr. Clean.
December 5, 2015
0

found this helpful
Best Answer
TSP does work but it will make you cough. Definitely wear gloves or your skin wil get irritated. This is not your regular cleaner.
January 18, 2011
0

found this helpful
Use TSP made by savagram. You can get from hardware store. Follow directions.
Read More Answers
February 8, 2014
0

found this helpful
What is the best cleaner to remove soot off painted walls?
By Ed
February 8, 2014
0

found this helpful
Best Answer
Look for a product at the Dollar Store called Totally Awesome. I have used it for everything from washing mechanic greasy clothes to hard water stains. It's named as it works.
The ceiling (white) and painted walls beneath the edge of the ceiling are marked with the blackish soot from burning scented candles. What is the best way to remove the soot without making it a blackish sooty mess?
May 14, 2015
1

found this helpful
Best Answer
My mom had a fire and I had a fire. I also helped my daughter buy a house from an older lady who smoked for 35 years, 24 hours a day. Her house was gross as I am allergic to smoke and throw up. So for my daughter the first thing I did was hire a professional to clean the duct work and the vents. It is worth it. Then not having a lot of money or help I knew a retired, nice, man who helped people all the time and had helped me with an older camp. He had used my alum boat a few times. So I offered him my boat and he thought about it overnight and told me yes the next day. He was an oil man and I bought tools as we needed them. I am kind of creative and I can scrub, hold things up , measure and paint. For the smoke, yucky soot stuff Run to the store and buy Krudcleaner. It is a spray at the lumber yards and the stuff melts and runs on the walls. She had paneling and sheetrock. They do not make sheetrock or paneling the way they use to... Never use water on your walls unless you put all kinds of fans in the room. I used rags and threw them away. Do not save your rags after cleaning soot as it will hurt your washing machine. You could also have reactions with your cleaning supplies. I also used a yellow liquid that was great called Awesome in a spray. The stuff is great. You will use elbow grease. I used many cheap sponge mops and just sprayed the stuff on the sponge and used my painters ladder. All I use was a quality paint from Better Homes and Gardens. I think Wal-Mart use to sell it. I bought the primer and paint in one. On the sheetrock in the bedrooms and one bathroom it just took one coat. I have to tell you that I pray often, ask many questions and read. Now for the paneling I bought the same brand paint but had the primer tinted to the paint color. I used one coat of the primer and then the paint. On the ceilings after cleaning some of the rooms I was not happy so I used a tinted, whited ceiling paint. It took one coat and I bought the least expensive brand. This house had been empty for 3 years and no ac was on. Then they let me turn it on before we closed. Everynight when I left fans of all sizes were running of every size along wit h the ac. You can be so creative if you just stop and listen to yourself. Save pics and write notes about everything. Now comes the sad part after a fire. Everything can not be saved. You have to experiment with things as far as cleaning and always wear gloves. The firemen told me to use All liq detergent and vinegar as soon as possible so I had 3 friends washing for me. My aluminum windows pitted as it got so hot. So many things have reactions to soot. They had to change all my windows. If you have a very shiny finish on ceramics and things like that it will wash easily. But do it as soon as possible. Plastics and woods are another thing. You just have to try different things. The air outside for airing out things after you wash them is a must. If you have any questions feel free to contact me. God bless
May 7, 2012
0

found this helpful
How do you get the black soot off the wall and ceilings when the furnace blows up and blows it out the vents?
By Susan
May 8, 2012
0

found this helpful
Best Answer
Get some Arm and Hammer eraser sponges, they have something of the same product in Dollar stores.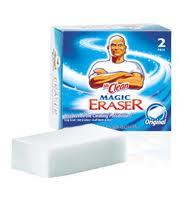 How do you clean black soot from a grease fire off textured walls?
By Brass from IA
February 1, 2010
0

found this helpful
Best Answer
Textured walls will be hard to clean. But you could try a dry cleaning sponge. They are chemically treated and work well to clean soot and smoke damage from fires.
You could also try a mix of tri sodium phosphate and water.
Archives
ThriftyFun is one of the longest running frugal living communities on the Internet. These are archives of older discussions.
May 18, 2010
1

found this helpful
My boyfriend turned the wrong burner on the stove on, which happened to have a plastic Folgers coffee can (empty) on it. Needless to say, the can melted into the stove (which we got clean), but the painted walls and ceiling are covered in soot. Are there any suggestions on cleaning this up without having to repaint (its a rental house).

Thanks ahead of time.
Sara

Answers:
Soot on Painted Wall
Use ammonia (I prefer sudsy ammonia) in a bucket of water and wash from the bottom up. (03/16/2005)

By beanygurl
Soot on Painted Wall
I received this idea from the firemen when my brother-in-law was involved in a small fire. Mix washing soda, vinegar, and ammonia together to a bucket of water. Then wash the wall with it. This combination works well to remove soot and smoke smell from clothing or curtains, etc. (03/16/2005)
March 24, 2009
1

found this helpful
My husband and I are buying a house. On one of the visits to the house we saw what we thought was dirt on the walls and the carpet. Since then we have discovered that it is more likely something called black soot deposition. There are many causes, like a gas stove, fireplace, etc., but from the research we have done we think it is from candles burning. Every time we have been there candles have been burning. My question is how do we clean this soot off of the walls and the carpet? Thank you,
Liz from Georgia
Answers:
Black Soot on Walls
Before you sign anything, make sure the black marks are not mold. The sellers could be using candles to cover the odor, and/or making you believe that the black is from the candle, rather than the mold. Candle soot does not typically get into carpets, so I'd be very concerned. (08/12/2005)

By sue
Black Soot on Walls
Sounds like there is a cover up going on. In TX, the buyers pay to have an inspector come in and check out the house from stem to stern. Many years ago, they didn't have much training, but now there is an official check list and these inspections can take hours. I'd like to suggest you find yourselves a house inspector because it is cheaper in the long run to not buy that house, than to get one with mold.
Before you select an inspector, ask to see the check list and about their training. You don't want someone to pop in and leave a half hour later like we used to have done years ago. You could even ask the sellers to pay for the inspector's bill as a condition of the purchase and see if they panic. (08/12/2005)
By Holly
Black Soot on Walls
I agree with Holly. A house inspection costs about $350 (in the Pacific Northwest) but it is well worth it. They go over the home thoroughly top to bottom and check everything. They give you a written report which can help with negotiating the price if there are problems. I'd also recommend this to anyone getting ready to sell a house because you can get problems fixed before an inspector goes in for the buyer.
As for cleaning off soot, the best thing to do is try to brush it off. As soon as you use water it can just spread it around. Get as much off as possible while it is dry and then use a good all purpose cleaner or possibly even a magic eraser.
Susan from ThriftyFun (08/12/2005)

By ThriftyFun
January 16, 2011
0

found this helpful
How do I remove black soot from walls?

By Molly from Philadelphia, PA
Answers:
Soot on Painted Wall
A painter shared this with us and it has always worked for me. Get a rag and wet it. Shake some Comet (Ajax, whatever cleanser) on it, make a paste and rub in circles all over the area. Then wipe with water when it is clean. This is great on spot treatments. It will probably take a bit of elbow grease for such a large area, but it should work without hurting the paint. Good luck and let us know how you did! (05/18/2010)

By gamehen
Soot on Painted Wall
I'd get some rags [lots] or paper towels ready, and make
a solution of soapy water, with Dawn or a fairly strong soap, you know how some are mostly water. If you wanted you could dissolve laundry detergent in hot water.

The first layer is going to be very messy. You want to get lots of soap and water on the wall with a scrub brush or sloshy rag, but be prepared to catch the soapy water right away with more rags. Do just a small spot at time, about 4-5 inches in diameter. Work towards center of spot, don't just move the soot around. The first batch of rags/towels probably will have the majority of the soot, just toss them and don't try to rinse them out, it will just spread soot all over the place. Second batch of rags/towels use fresh soapy water, and repeat.

Soot is black carbon with an oily quality. You just want to remove it, not spread it. So wipe and scoop towards the center of the area you are cleaning. Toss as necessary. Finally you will get down to the bare wall again, maybe wash/wipe with something that smells nice. When it dries look at it again. Does it need more washing?

One can often find a paint recycling center where you can get paint for free or almost free. You might not have to paint the whole room, just the wall behind the stove. Rollers can be found at dollar stores. It doesn't have to be a spendy deal. Craigslist might have free paint as well. (05/19/2010)

By PIKKA
February 1, 2010
0

found this helpful
How do you get soot from ceilings and walls off after a kitchen grease fire? I have tried the commercial cleaner with no luck, and also tried Mr. Clean and ammonia. Please help.

By Susan from Hamilton, ON
Answers:
Black Soot on Walls
I would wash the walls and ceiling with TSP, which is available in hardware stores, then paint the walls and ceiling. (03/25/2009)

By foxrun41
Black Soot on Walls
I'm commenting on 2 different people's questions here. If the black marks are from a fire, try making a paste of baking soda and water. Use a soft washcloth to clean it off.

I agree with the person who said the candles burning may be covering up the smell of mold. I go to a lot of estate sales, so I've been in lots of people's homes. You'd be surprised by the number of people who have problems with mold. Make sure there is good drainage around your house to prevent mold. Never buy a house with a mold problem. There may be mold in the walls and other areas you can't clean. Bleach kills mold. (03/27/2009)

By Scooter 2
Related Content