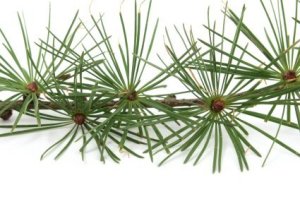 Tree branches, with their unique shapes and textures, make a good starting point for creative decorating using things from nature. This is a guide about decorating with branches.
Ad
---
Solutions: Decorating With Branches
Read and rate the best solutions below by giving them a "thumbs up".
This idea can be used all year as well as Christmas. I gathered branches and made sure all the leaves were off and spray painted them white, I found a basic vase, that would accept the white spray paint, I found the little twinkle lights and put those on the branches after they were dry.

Of course, use caution when using the electric lights, also it is still pretty without the lights, look through your decorations or old jewelry to see what you would like to hang from the branches, you can use pretty ribbon, I used mostly clear decorations, and now all year I look for small things to hang on the branches. You can decorate the branches for Easter or just for fun. Also the branches look great with their natural color.

It's a fun idea for kids to help with the decorating part, they could make paper chains all in white or cut snowflakes. You may need to weigh down your vase and branches with rocks in the bottom. This idea can be cheaper than a tree and be used all year, enjoy.

By Kersti from Bellevue, Wa.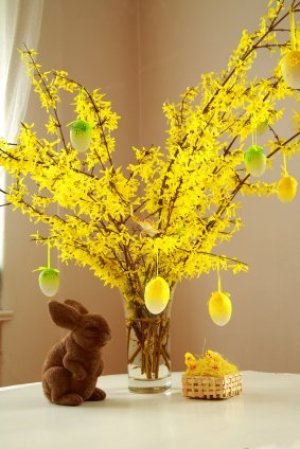 Say hello to spring this year by cutting a few branches from flowering trees and coaxing them to bloom for you indoors. Many woody plants can be forced into early flowering early, including forsythia, pussy willow, fruits trees, witch hazel, spirea, quince, and even lilac.
When to Collect Your Branches
Flowering trees need a dormant period of rest and cold before they will flower-most need at least 8 weeks. The length of dormancy needed varies by species, but cutting branches in early February will work for most. Early bloomers like Forsythia and Flowering Quince can be cut in late January to early February. Later bloomers, like Crab Apple and Honeysuckle should be cut in from mid-March to early April. As with all tree species, the closer you cut them to their normal bloom time, the faster the branches will bloom indoors. Most will take between 2 to 5 weeks to force into bloom. For a succession of color, try cutting various branches over the course of several weeks. Here is a general guide of when branches should be cut:
Late January to early February: Cornelian Cherry, Forsythia, Flowering Quince, Witch Hazel, Poplar, Willow)
February: Red Maple, Alder, Birch, Quince, Cherry trees, Rhododendrons and Azaleas (later in the month), Pussy Willow and Wintersweet.
Mid-March to early April: Hawthorns, Honeysuckle shrubs, Callery pears, Apple trees, Crab Apple trees, Mock orange, Oaks, Lilacs (late March to early April), Redbud and Spirea.
Forcing Branches to Flower in 5 Easy Steps
Gather the following supplies:
A pair of sharp hand pruners
Bucket or pail of lukewarm water
Packet of floral preservative or a few drops of chlorine bleach
Container for displaying branches
Cut branches during the warmest part of a mild day, when buds have the most sap. Select several medium-size branches with well-formed buds and cut them diagonally above a bud in 2 to 3 foot lengths. Look for branches containing multiple new flower buds. They are typically plumper and rounder than the leaf buds, which are usually slim and pointy and positioned closer toward the stem.
Slightly crush the ends of each of the stem to maximize their water uptake and remove the buds from the parts of the stems that will be underwater.
Submerge the cut end of the stems in a pail of lukewarm water. Add a drop or two of chlorine bleach to prevent the growth of bacteria.
Set the pail in a cool place (50 F to 65 F) for a week or two. Warmer temperatures may cause them to break dormancy too quickly and result in the flowers not opening properly. Change the water every 4 to 5 days.
As soon as the buds start to swell, transfer the stems to your water-filled display container for arranging. Add fresh water and a floral preservative to extend their "vase life". Set the container in bright, but not direct sunlight (65 F to 70 F). The warmer the room, the faster the buds will open. For a longer display life, move the container to a cooler areas at night.
By Ellen Brown

Collect various branches or smaller limbs and spray paint them black or your choice of colors and secure upright in a flower pot suited to its size in cement.
It may be used to display your favorite objects that would become weather worn if left out during the off season.
By melody_yesterday from Sedalia, MO
"Decorating the house with fresh greenery is one of the oldest winter holiday traditions. Evergreens have been a part of winter festivals since ancient times. Evergreens are used to represent everlasting life and hope for the return of spring."
Give a "thumbs up" to the solution that worked the best! Do you have a better solution? Click here to share it!