Preserving Childhood Memories
Solutions
Share on ThriftyFunThis guide contains the following solutions. Have something to add? Please share your solution!
March 31, 2010
7

found this helpful
This isn't really a tip but rather a hopeful 'ThriftyFun Family Shares Memories' idea. There was just a tip posted for how to keep your shoelaces tied and it brought back memories of when I was first learning to tie my own shoes (over fifty years ago).
Is anyone willing to share their stories about their memories whether about themselves, a child, or grandchild? I think it would be fun I'll start.
I was about three and a half or just four and I remember one day being so determined that I kept trying and trying for what seemed like forever. Right about when I started crying out of frustration, 'it worked' and I sat giggling with glee and for days I kept tying and tying over and over again LOL!
BTW, I ended up double bowing because most of the time they wouldn't stay tied
By Deeli from Richland, WA
Editor's Note: Do you have a family memory to share? Post them in the feedback here!
April 5, 2010
0

found this helpful
We thought that our Golden Retriever had finally given up retrieving things from the bathroom, but, one night he came waltzing into the living room with this goofy look on his face and with a long string of dental floss hanging out of his mouth. He grew old, is now gone, but of all his humorous memories Kelly left us with, this one is the most vivid in my mind.
Read More Comments
Every year, since our kids were in Kindergarten, I have taken a photo of them in their cubbies. Looking back at them, they are so small those first few years.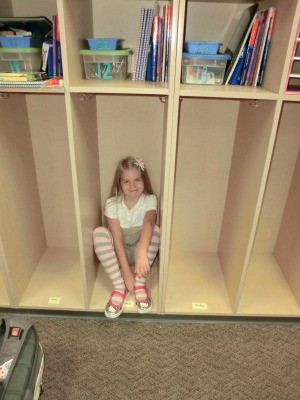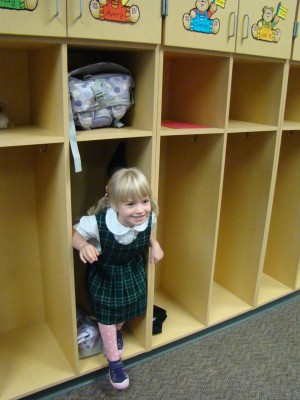 This last year, with much protest, I forced our son to once again climb into his cubby. He is in 5th grade and over 5 foot tall, so he barely fits!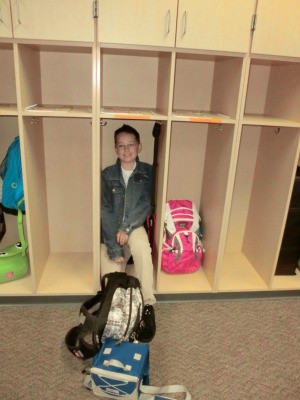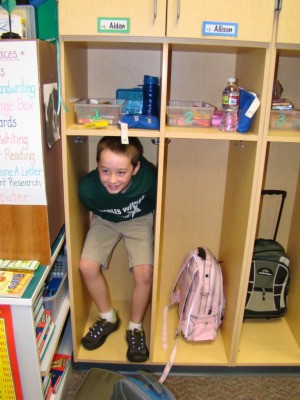 I absolutely love having these photos and have put them on notice that I will be taking them each year until they graduate, like it or not! Why not think of a fun image that you can capture each year as they grow up? :) It will be well worth the protest, I promise!
August 2, 2015
0

found this helpful
What a great idea!! I am going to post this on facebook because I have some folks who are very close to school for their little ones!!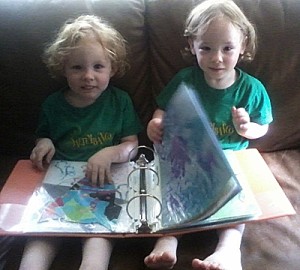 My daughter came up with the best idea to save her 2 1/2 year old twin boys artwork! Riley and Rhaynan started daycare at the beginning of summer. They do some kind of art project nearly every day, and the papers were really beginning to pile up at home! In trying to come up with a solution to curb the clutter, but still be able to view her budding artists' masterpieces, she came up with the idea to get a binder, put the papers in page protector sleeves, and file them in the binder. Now they have a nice little coffee table book for everyone to look at, and the twins absolutely LOVE to be able to be to view their creativity.
If you do this, put a couple of strips of tape over the opening of the page so the papers don't fall out and the kids can't pull them out!
I stopped by today and the first thing they had to do was pull the book out to show me and they told me all about it. I just had to take a picture of them, they are so proud of themselves!
P.S. Please excuse their messy appearance, they just finished a hard day of "school" and were looking a bit bedraggled!
By Lyonpridej from Tulsa, OK
September 12, 2010
1

found this helpful
The boys are beautiful! Good idea, Thanks.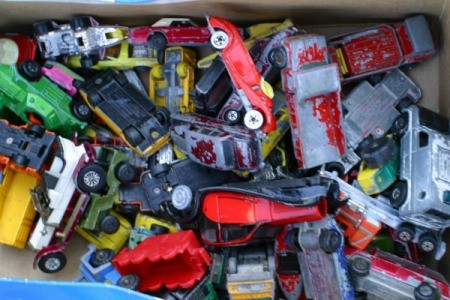 My son got married and left dozens of StarWars and other collectible cars, toys and beloved things from his childhood jammed into a crate. I wraped each one individually in a brown lunch bag and taped the top shut.
Read More...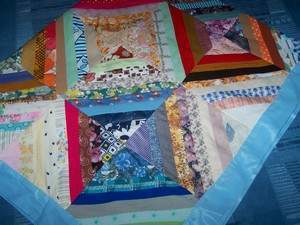 My earliest memories of my grandmother are connected to her busy with some kind of needlecraft. She was keen on sewing, quilting, and crocheting.
Read More...
On the first day of school, make sure you take a photo of your child before they leave the house. On the last day of school, take a photo also so you can see how much they have progressed physically as well as educationally!
Read More...
If you have things that are special to you because they were made by someone important to you, like knitted items or kids school projects, snap a photo of it and file it in a special album.
Read More...
Photos
Share on ThriftyFunCheck out these photos. Click at right to share your own photo in this guide.
This was our oldest daughter's first day of Kindergarten. She's been a "Daddy's Girl" from the moment she was born and this day was no different. She had Daddy's hand tight as we walked her into her first day of school.
By Tom-Sarah G.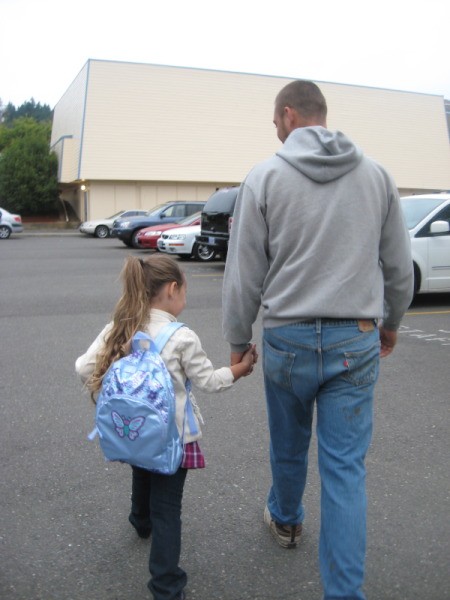 September 28, 2011
0

found this helpful
Too sweet! Hope you save that pic to show her on graduation from high school, etc...
September 7, 2007
0

found this helpful
My husband is always being funny. It was my daugther's birthday and he wanted to be Big Bird, take a look!

By Maria from Somerville, MA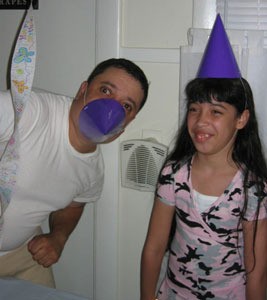 By guest (Guest Post)
September 7, 2007
0

found this helpful
You are lucky to have such a fun guy in your family!:)
Read More Comments
Related Content