March 31, 2010
7

found this helpful
This isn't really a tip but rather a hopeful 'ThriftyFun Family Shares Memories' idea. There was just a tip posted for how to keep your shoelaces tied and it brought back memories of when I was first learning to tie my own shoes (over fifty years ago).
Is anyone willing to share their stories about their memories whether about themselves, a child, or grandchild? I think it would be fun I'll start.
I was about three and a half or just four and I remember one day being so determined that I kept trying and trying for what seemed like forever. Right about when I started crying out of frustration, 'it worked' and I sat giggling with glee and for days I kept tying and tying over and over again LOL!
BTW, I ended up double bowing because most of the time they wouldn't stay tied
By Deeli from Richland, WA
Editor's Note: Do you have a family memory to share? Post them in the feedback here!
April 5, 2010
0

found this helpful
We thought that our Golden Retriever had finally given up retrieving things from the bathroom, but, one night he came waltzing into the living room with this goofy look on his face and with a long string of dental floss hanging out of his mouth. He grew old, is now gone, but of all his humorous memories Kelly left us with, this one is the most vivid in my mind.
Read More Comments
This was our oldest daughter's first day of Kindergarten. She's been a "Daddy's Girl" from the moment she was born and this day was no different. She had Daddy's hand tight as we walked her into her first day of school.
By Tom-Sarah G.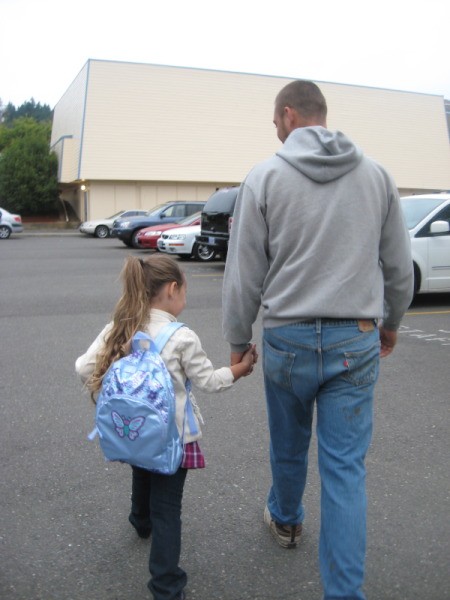 September 28, 2011
0

found this helpful
Too sweet! Hope you save that pic to show her on graduation from high school, etc...
September 7, 2007
0

found this helpful
My husband is always being funny. It was my daugther's birthday and he wanted to be Big Bird, take a look!

By Maria from Somerville, MA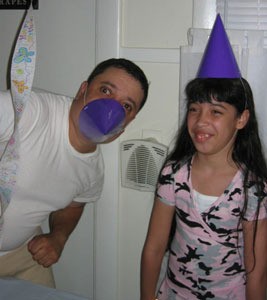 By guest (Guest Post)
September 7, 2007
0

found this helpful
You are lucky to have such a fun guy in your family!:)
Read More Comments