Every year, since our kids were in Kindergarten, I have taken a photo of them in their cubbies. Looking back at them, they are so small those first few years.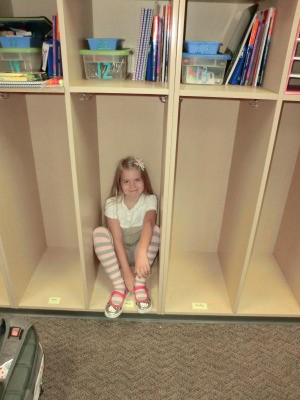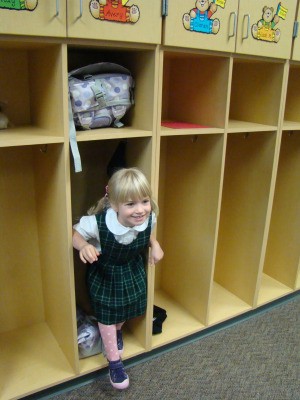 This last year, with much protest, I forced our son to once again climb into his cubby. He is in 5th grade and over 5 foot tall, so he barely fits!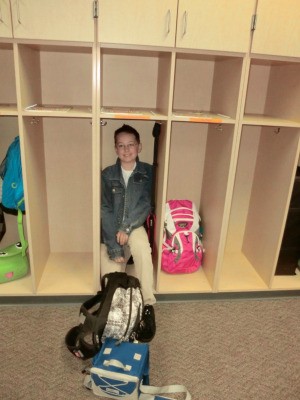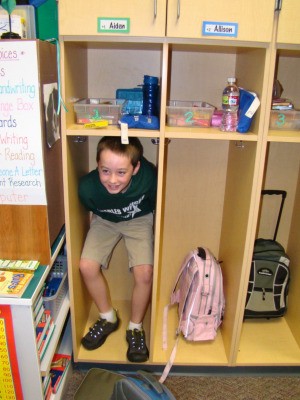 I absolutely love having these photos and have put them on notice that I will be taking them each year until they graduate, like it or not! Why not think of a fun image that you can capture each year as they grow up? :) It will be well worth the protest, I promise!