I made an I Spy Bag for my grandson's 5th birthday present. There are 50 small items inside this beanbag type pillow that is filled with plastic pellets. He can look at the laminated picture card with the written list on the back for when he starts to read. The list is attached to the bag by a ribbon. He has to manipulate the bag to find the items on the list.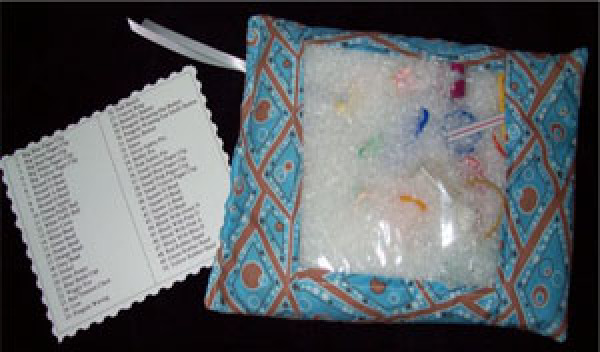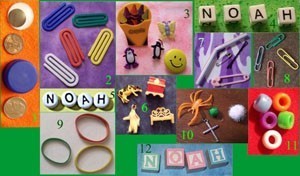 By Cloud Huggers from Tipp City, OH
Ad
---
Feedback Forum
Feedback about this article is posted here. Want to contribute? Click above to post feedback.

By jan king [1]04/16/2009
This is a great idea! I will make some for the grandkids! Thanks for sharing. Grandma Jan & Kato the Wonder Dog
Post Feedback
Add your voice to the conversation. Click here to share feedback.