My biggest pet peeve around here is that after the election our city is littered with election signs and issue signs that no one ever gets around to picking up.

So here is my solution. Everyone out there in Thrifty tip land probably has had a yard sale or two so here is my deal, grab up those signs and recycle them for your next yard sale.

The ones that are just a plastic sleeve over a wire base can be reused by sliding off the plastic sleeve. Cut down a white kitchen trash bag and sizing it down to fit on the white frame snugly. Use big stick on letters to tell about your next sale.

The ones that are rigid foam board can be spray painted to cover campaign slogans and your info stenciled on instead. Recycling at its best I say.

By Debra in CO
Ad
---
Feedback Forum
Feedback about this article is posted here. Want to contribute? Click above to post feedback.

By jeanne533k11/03/2013
I am all for recycling/repurposing, but signs are purchased by the candidates, and therefore, are their property. In fact, in some states you can be charged criminally and fined for defacing signs. Your best bet is to call the candidates campaign office and request they be removed.

By Army Brat [8]10/31/2013
Just make sure its ok to get the signs-ask local authorities. The campaign persons do own them. There is probably a time frame that you can get them if they do not pick them up.
Yard sale signs I am not sure about. I agree on your peeve too! Keep America Beautiful!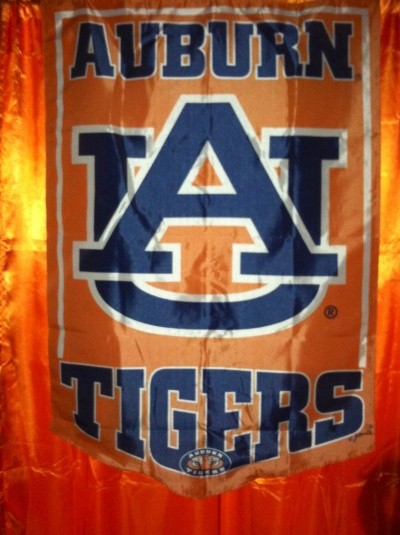 By Lizzyanny [9]10/30/2013
Political campaign signs do belong to the candidate or group that made them. Technically it is illegal to reuse them without permission from the owner. Too bad owners are not responsible in picking them up.

By Lizzyanny [9]10/30/2013
Political yard signs are strictly regulated by local and Federal law. To take and reuse one, unless you are the owner of the sign, is against the law. I agree with you all that there are way too many of them left behind after a campaign. But to be on the safe side, just leave them there.

By AuntieBim [3]10/30/2013
Wonderful idea! If you have enough you can tape two back-to-back (or really face to face!) for sturdier signs - and not having to show where they came from without having to block out the info. Also have two sides to write on, depending where your signs are posted. Where I live, we have pretty heavy winds quite a lot. It's amazing how many people will take just a standard sheet of paper and tape or nail it tip & bottom...the winds whip it over itself and even rips it down!

By Maw-Maw [3]10/30/2013
I heard that it is illegal to take political signs & re-use them! Is this true?

By Carol Churchill [18]07/31/2006
In Johannesburg, SA is a job creation project where bags are made from billboards. Very funky and popular!

By (Guest Post)07/28/2006
I agree. I own onedollarsigns.com an online yard sign site. I will try and relay the message to my customers on the site as well. I think it's a great idea!

11/14/2004
Or you could just reverse the plastic sign and use it first! Just use and indelable marker!

Great hints! I love them!
Post Feedback
Add your voice to the conversation. Click here to share feedback.