Robyn Fed
Silver Post Medal for All Time! 398 Posts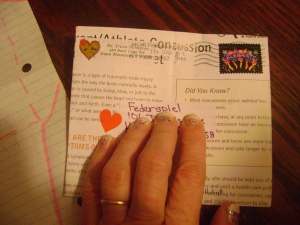 At our house, we are celebrating the cooler weather and watching, photographing, and being awed by the beautiful colors and hues of the trees all around us. This time of year is special, since we get the house and the surrounding area ready for snowy winter months. One project is storing things away from the outdoors.
We use the patio area as an additional room. We have old sofas we couldn't throw away, and they have been repurposed into almost new, and they are well loved. Our house is from a long time ago in an era when closets were unthought of. So I have been on this site many different times, and have managed to store tons of clothes easily now, and that is a great boost for me. An organized house leads to an organized mind! Well, at least we can hope.
Here are the ideas we are working on in our "test house". We test everything, and we are overjoyed when a project works out, and really not disappointed if it doesn't. For instance, we had a ton of old blankets laying around, and they were really unusable. I did not want to throw them out. I ended up hand washing them in an old tub of water and drying them. Then I filled the holes in the yard with them and put dirt over them. Now when I say "hole" I mean a huge hole, that the kids had dug and lost the dirt that would have been used to fill it back up. So, there in the middle of the front yard was this gaping hole and I just got tired of throwing toys in there to hide it. In the blankets went.
I put dirt on top to cover it and it worked out fine. I thought that was a great project in and of itself. What I didn't realize was that every place in the yard that I did this to, had morning glory seeds fall on it, as they do everywhere in the yard. The places with blankets were completely beautiful and vibrant, where as the other places the seeds fell on, were more or less dull. I wondered what could be the reason, and then I realized that it was the blanket holding in the water, perhaps a while longer than the places without the blankets. So that was a double blessing for me, having the blankets repurposed and also having a flower bed that never really dried out.
Speaking of gardens, I was out looking through store windows downtown while my husband was driving around, and I saw a trellis attached to a wall in a store display and clothes were hanging on it. I decided this was for me. Easy, I might can get one off of my freecycle.org site, and I could attach it to the wall in the sun room and hang coats or anything on it.
I loved this idea. I was excited. So I am going to find out how to hang one on the wall, and if there has to be a space or not between it and the wall. I am so looking forward to doing this. As I said our house has no closets. I am always looking for storage ideas that are beautiful and this seems to be one of them.
I was also looking for ways to keep my purse organized because things kept falling out of my pocketbook such as paper clips, nails, earring backs, etc. So I cut a small magnet piece out of a business card, and laid it in my little pocketbook that has a snap shut compartment. Now all the little metal things stay stuck to the magnet and not all loose in the bottom of my purse. That is a big help to me.
I always save any kind of magnet and do little art magnets of my kids in pictures or photographs. I simply glue the photo on to the magnet and place it on the refrigerator. This thrills the kids and they like to play with magnets and rearrange them all the time.
I was looking at an old cookie tin I have not thrown away, and realized I could buy a set of alphabet magnets for a dollar and a set of dress up doll magnets for a couple of dollars, and put them in that container. The child I gave it to loved it and the pieces stick so they don't fall out and get left out. This is huge in my book, toys in containers. They love to place the magnets on the metal tin, and play around with them.
This is a strange one, but as in an earlier blog, I mentioned that my kids buy cheap toys that are more or less worthless, I have to end up repurposing the pieces the toys fall into, when I can I have tons of little plastic paddles that the kids are no longer interested in because they have lost interest in it altogether, or the ball got lost or destroyed. I found a rather large one, and gave my child a CD or paint pen, or anything permanent would work and let her decorate it. She decided to decorate it according to her school football team. Now she keeps it close. That is one less thing in the landfill.
Here we come to repurposing plastic TV dinner trays. Well, we decided to make an ice cube tray out of the TV dinner plastic trays, and it makes different size squares, and the ice comes out of it easily. The ice is too big to fit in a cup, but the kids can put in in a punch bowl or they could make igloos out of it, or it could go in the dog bowl, etc. Really, I think most of the fun still is in the fact that the water freezes into such perfect shapes in the first place.
Well that is it for now.
Happy Fall Everyone!
By Robyn Fed from Hampton, TN
Do you have a frugal story to share with the ThriftyFun community? Submit your essay here: http://www.thriftyfun.com/post_myfrugallife.ldml
Read More

Comments