I love the color black and have so many black items that have faded, including pants, jeans, tops, even underwear ... you name it.

Is there any way to salvage these clothes and make them darker again? I hate to throw them out because they are still in good condition.

Also, what causes the fading in the first place? I wash them in warm water, normal cycle. I used Tide Detergent. I have heard bad things about Tide 'fading' your clothes. Is this true? What would a better detergent be. I just bought Arm and Hammer.

Okay that's two questions. All suggestions would be greatly appreciated.

Thanks so much.
Anjeena
Ad
---
Recent Answers
Here are the recent answer to this question.

By alex02/05/2011
What if you have a gray sweater with black lettering. The black lettering has a little fuzz or faded. Can you fix that?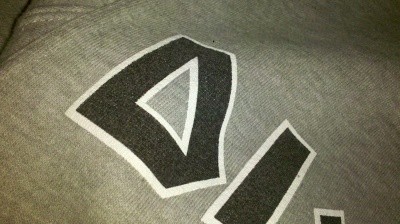 By Nicole (Guest Post)09/17/2008
I have a couple packs of black RIT dye and I want to dye some brand new (cotton and 2%spandex) jeans and a 'kangaroo' hoody (awesome quality stuff didn't come in black). What would be the best way to go about doing this? Are you supposed to do this in the washer? Cold or hot water to dye black? Should I grab some navy packs? If I used just 2 packs of black rather than the navy as well as 2 packs as black what would the difference be?

Thanks, sorry for all of the questions. I'm a little confused about this despite all of the advice and don't want to wreck anything.

By (Guest Post)09/10/2008
any ways to make your faded hat become more black?


By Cate (Guest Post)06/26/2008
AND THEN
The Sun can also fade clothing in addition to washings, as my B/F delivers pizzas in the day and must wear black pants, which brought me to this site!
Yay!
Cate


By Cate (Guest Post)06/26/2008
Oh I left out the RIT Dye 2 parts BLACK one part NAVY - Someone said this was a good mix for good color.
THX again and I really admire your page!
Cate

By Cate (Guest Post)06/26/2008
This is a great page for info on blacks. Woolite sounds like the best - for darks woolite. Wash COLD water and INSIDE OUT. I LOVE YALL for the pantyhose idea over the valve and the vinegar in the soap whatevers to clean them out. Excellent stuff there people!
YAY f/Texas on the beach :)
lab @ Grabtree(spaces are for protection take em off).com

By jean (Guest Post)02/25/2008
For moe who has the white lint on the black clothes: 1. Try washing only black clothes in a load.
2. Wash everything inside out, and the lint will be on the inside and not show.
3. Try running a rinse cycle or two through your washer with an old pantyhose rubber banded over the end of the washer hose to catch the lint. You'll be surprised how much there is.
4. Run the dryer wih some black rags to clear out lint in it. Also a surprise how much there is.
Do 3 and 4 occasionally depending on how much laundry you do. With 2 of us, that means every couple of months, but my largely black/dark clothes look good.

By moe (Guest Post)02/24/2008
I always have white fuzz like marks on my black clothes after they dry either it happens when i dry them in the dryer or hang dry I always have to take a wet cloth and rub off the marks is their something I can do so this does not happen. Thanks

By belablasko (Guest Post)11/07/2007
Also apparently the chlorine in tap water, which is used to keep is safe from bacteria, bleaches the colors out.
The new washing detergents for "black" neutralizes (to some degree) the fading affects of the chlorine.
I have the same issue.

By LARA (Guest Post)10/31/2007
Never use warm water, always cold water for everything. The reason why the labels on clothes say"wash in warm water" is because they don't want people washing them in hot water. The hotter the water, the more fading there will be, so use cold water and detergents made for cold water.

By crystal (Guest Post)10/29/2006
yes but re-dying black would dye any color seems or any color writing black wouldn't it? Even if turned inside out it would still dye the color. My WHOLE wardrobe is black and i'm having the same problem but most of my clothes have colored seems or colored writing. Would the coffee work for this?

By BECKY07/10/2005
Turn jeans inside out and soak them in cold saltwater
it sets the color. Then wash and drip dry.

By Walker . (Guest Post)05/05/2005
Your clothes probably are not faded. Soap residue shows up on black better then other colors. Take a jug of white vinegar and pour it on the agitator and any place else in your drum where soap residue has build up. Run an empty batch or batch of old towels in cold water. Then wash your black clothes as usual. The vinegar will dissolve the soap build up.

By Lynne (Guest Post)04/26/2005
RIT dyes are found either in powder form (boxes) or liquid (bottles), usually in the same section of the store as the laundry detergents. The directions on the box should tell you how many items of clothing each box will be able to dye. You might be able to get away with using slightly less dye than is specified since you're just "overdying" already black clothes, but the directions will give you a starting point. One warning: the dye can also color the insides of your washing machine. I personally would invest in a cheap plastic Rubbermaid-type tub for this process. Good luck!

By Beverly (Guest Post)04/26/2005
Gain washing detergent is more gentle on your clothes and leaves a light, good aroma in them.

04/26/2005
Thank you all for your suggestions. I have copied and printed them for use.

Where do I get this jean dye for $1.00 and where do you get the other dye.
Also, do I dye them one item at time (there are 4 or 5 items of clothing), or is it possible to do all at the same time in my washing machine.
How much dye would I need to use if I put all 5 items in the washer on a low water level. Or is this foolish?
Sorry, have no idea how to do this.
Also, re the coffee, does it stay in permanently, or does it wash out again. How much coffee for each item.
Sory for all the questions, but I thank you very much for all of your help ... all of you. thanks so much.

There is such a kind group on this board.
Thanks.
Anjeena

By Holly (Guest Post)04/26/2005
I have found that Tide fades clothing, not just blacks.
I wash my clothing is cool water, turned inside out, drip dry indoors. Very little fading occurs.

By Fran (Guest Post)04/26/2005
Try pouring in a cup of very strong black coffee.

By Peach (Guest Post)04/26/2005
Try giving them a bath in some black RIT dye for fabrics. Then soak them in vinegar overnight and wash normally.
Another tip--reduce the amount of laundry detergent you use and also don't fry your clothes in the dryer. The heat will fade them. Dry for 5 or 10 minutes and then hang them inside, rather than outside in the sun.
Suavitel has a fabric softener just for dark colors. It is sold at WalMarts.

By Melissa W. [3]04/26/2005
Buy two packs of Rit black dye and one pack of navy blue. Dye your jeans with this combination - makes them very dark and a nice shade of black. I've done this for YEARS with success every time! I do the same things the other readers have suggested: cold water, etc. I also don't dry my jeans for more than a few minutes to get the dampness out and then I hang to dry. Sure, they are a little stiff but the color lasts! I've not dyed sweaters or t-shirts, only jeans but I would imagine this dye mix would work the same. Good luck!

By Suzanne Spencer [7]04/26/2005
If your black clothes are fading you can buy Rit Jean dye for a little over a dollar and have them back in vibrant black in no time. Also wash your clothes inside out in cold water with baby laundry detergent. Works for my almost completely black wardrobe.

By Leigh (Guest Post)04/26/2005
I never wash darks in warm water, always cold. Instead of using Tide or Arm and Hammer, try one of the detergents designed for dark clothing, I prefer Woolite dark. Also, even if it is a small load use the medium or large water level. When clothes are rubbing against each other constantly in the wash in can cause fading. That brings up my last point to turn clothes inside out and use a gentle or delicate cycle. This has helped my darks stay dark.
Answer This Question
Add your voice to the conversation. Click here to answer this question.