Removing Gum from Clothing
Gum stains on clothing are particularly stubborn. You can scrape of some, but it's tough to get it all. This is a guide about removing gum stains from clothing.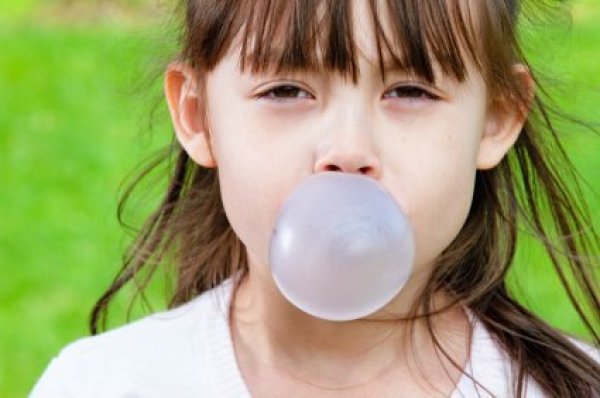 Filter

: All Articles
Sort

: Relevance
Heat some white vinegar in the microwave. pour some on the gum. Go get a toothbrush and brush it out. Save yourself the time of reading any further. It took me 30 seconds to get a big wad of nicorrette out of my jeans. There are a lot of posts that suggest freezing it or rubbing peanut butter into it or both. With all sincerity, trust me, the vinegar and toothbrush works perfectly.
This is a guide about cleaning bubblegum on a fur coat. Removing bubblegum from a fur coat needs to be done carefully.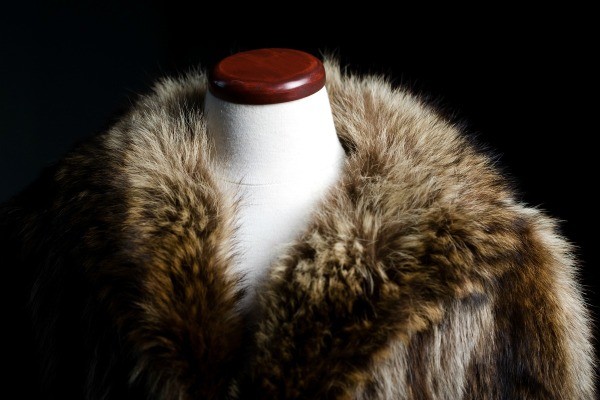 Read More...
I was riding the bus and my friend told me that there was gum on my jacket. When I got home I told my mom to wash my jacket and she did, but the gum didn't come out. What should I do about it? Thanks.
By Nikki C.
February 27, 2012
0

found this helpful
Best Answer
Put peanut butter on it and then wash. I have tried this and it worked very well. Don't put the item in the dryer until you see if there is an oil mark, and if so just treat as usual.
February 19, 2012
0

found this helpful
I might add, that in the future, do not wash something with gum on it. Gum pieces will break off and bond to the inside of the washer and the dryer, if used, and other clothing washed with it may be ruined too. It's best to remove the gum first, before washing.
April 21, 2016
0

found this helpful
You should try being responsible and try looking up some ways to get it out cause your mom ain't gonna be there for you forever
I washed and dried a cotton blend uniform dress with gum on it. How can I remove it?
By Ann
March 29, 2012
0

found this helpful
Best Answer
Take as much of the gum off using a dull knife or some other scraper like item, then use Goo Gone on the remainder of gum, then wash your item. In my opinion a bottle of Goo Gone should be in every home. Goo Gone is useful for thousand of sticky things. Just remember a little goes a long way.
March 29, 2012
0

found this helpful
Best Answer
Here is a simple but effective remedy for removing gum. Simply take an ice cube and "freeze" the gum. Remove the frozen gum with a butter knife. Repeat the process until completely gone, then launder as usual.
March 27, 2012
0

found this helpful
Try putting it in the freezer and once frozen peel off as much gum as you can.hope this helps.
I have found Lestoil works to remove chewing gum. I would assume that it would work on clothing as well as my daughter dropped her chewing gum on her bed sheet.

By Norma L. from Pataskala, Ohio
How do you get gum off of a shirt?
By Jackie
September 25, 2011
0

found this helpful
Best Answer
Hre's something I have done. It may sound messy, but try using plain peanut butter or veggie oil. The oil softens the gum so you can pull as much off as you can. Let it soak for about 10 minutes, rinse, then spot wash that area of the garment. Continue until all gum is removed.
I washed my shirt and didn't realize there was gum in the pocket, so I dried it too. Well, I tried to freeze it, but that didn't work and also I took it to the dry cleaners. They said they can't get it out, but I don't think they even tried to be honest. It's silk and the gum is all over the sleeve. Do you have any suggestions? I'm so upset. I only got to wear it one time.
By Daun
February 17, 2014
0

found this helpful
What you need is an old clean toothbrush and a half cup of heated not boiling white vinegar.
First scrape whatever hardened gum you can off with dull side of a butter knife.
Then use toothbrush to apply vinegar on area of gum. Working gently make small circles on the residue. This make take time. Work slowly and gently and eventually all the gum shoul' d ball up and come off. Then wash item as usual.
Cathy from MA
September 17, 2016
0

found this helpful
Forgot about gum in new jeans. Found the site, tried the ice and it took off the bulk of the gum. Tried the vinegar, which just melted and smeared. Thought of nail polish remover, which with a smooth towel and quick strokes rapidly pulled off most of the rest. Like about 99% gone. Miniscule dye from pocket fabric was seen on towel. Rinsed with soapy water and laundered.
I accidently washed and dried a pack of gum with my clothes and now there are streaks and spots of gum all over them. Help!
By Amber S.
November 2, 2014
0

found this helpful
This absolutely works. It is a product called Un-du. You can get it at craft stores and I have even seen it in Lowes. This will even remove hot glue residue and will not harm fabric at all. It also unsticks photos that are stuck together or ones that need to be removed from those older photo albums. Will not harm photos either. It also removes sticker residue and those impossible to remove stickers from plastic. I have used un-du on all the above. It has never failed. Oh one more thing, I have used it to remove a postage stamp from an envelope. After it evaporates the stamp is sticky again so it can be placed on correctly. Hope this helps.
I left 2 sticks of Extra Fruit Sensations Long Lasting Watermelon gum in my brand new camel colored twill jacket. It is 94% cotton, 6% spandex.
It was raining and I was in the store and when I looked down hot pink was soaking through the pocket. The gum didn't stick, so when I got home I put Spray n Wash on it and washed as instructed on the tag, wash in cold water, gentle cycle.
I went to pulled it out and the pink was still there. Not as bad, but you can still see it. I don't want to ruin my brand new, only worn once jacket. Please help ASAP. It's still wet in the washer.
By Rene' from Scotia, CA
February 9, 2010
0

found this helpful
Try dish soap or Fels Naphtha soap. It works wonders!
February 11, 2010
0

found this helpful
Try Biz laundry detergent, in the wash. You can soak it overnight, then was as usual.
May 27, 2016
0

found this helpful
Get a bottle of awesome cleaner
Related
© 1997-2016 by Cumuli, Inc. All Rights Reserved. Published by
ThriftyFun
.
Page
generated on September 25, 2016 at 10:10:45 AM on 10.0.0.74 in 5 seconds. Use of this web site constitutes acceptance of ThriftyFun's
Disclaimer
and
Privacy Policy
. If you have any problems or suggestions feel free to
Contact Us
.