As we all cringe every time we go to the gas station for our next fill-up, I wondered just how the prices of gas have been over time. The Department of Energy had data for 1996-2008 so I made a graph. The most recent spikes are not included. Gas today here was about $3.59 a gallon for regular.
Gas Prices 1996-2008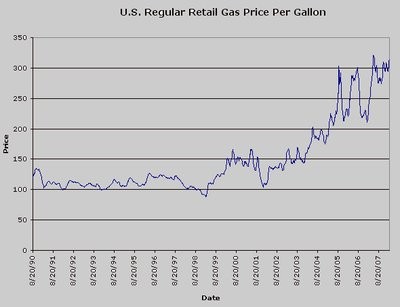 Click Here for Larger View of the Graph
Gas Prices 2005-2008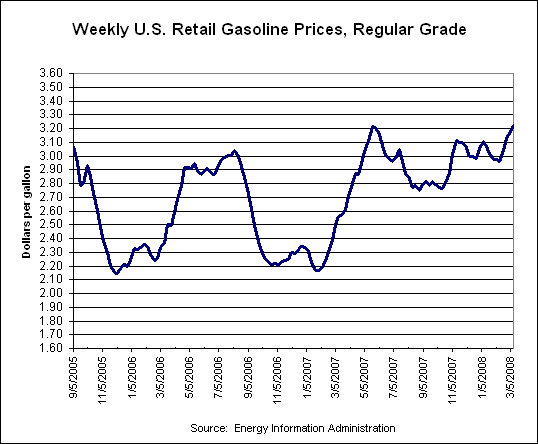 What are you doing to cut costs when the cost of gas just keeps going up?
By Susan Sanders-Kinzel