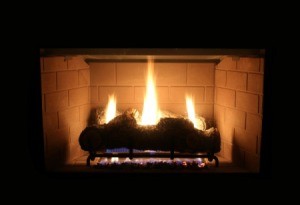 I was wanting some information on gas logs. We are thinking of having some put in before winter sets in and I really don't know too much about them. Are they a good source of heat? What about the expense? Are they cheap to use?
Right now our main type of heat is kerosene, we use our oil furnace only when it turns real cold like below zero. We had to dish out over $300.00 a month last year for kerosene and we wanted to try some other heat source this year which may be cheaper on our pocket books.
So anything you all can share with me, would be greatly appreciated.
Thanks for all your help.
Teresa from Richlands, VA
Answers

July 31, 2007
0

found this helpful
I HAVE NATURAL GAS LOGS. IT'S NOT SUPER EXPENSIVE A MONTH TO USE, HOWEVER, WE LIVE IN ALABAMA AND OUR WEATHER IS NOT AS COLD AS YOURS IN VIRGINIA. MY GAS BILL JUMPS ABOUT $50 A MONTH WHEN WE USE THE LOGS. BUT, MY POWER BILLS GOES DOWN SIGNIFICANTLY.
THE ONLY THING I DO NOT LIKE ABOUT THE GAS LOGS IS THEY HAVE A SMELL. BUT I CAN'T IMAGINE IT BEING WORSE THAT THE KEROSENE SMELL.
I HAVE A 1800 SQ FT HOME AND IT HEATS MY HOME GREAT. WE CAN TURN THE LOGS TO THE LOWEST SETTING AND IT WILL HEAT THE WHOLE HOUSE JUST FINE. MY CENTRAL HEAT NEVER TURNS ON. I THINK THAT LOGS WOULD BE BETTER THAN WOOD.
By Paula Jo Carr Mebane, NC (near western BLue Ridge Mtns). (Guest Post)
July 31, 2007
0

found this helpful
We just had a corner fireplace put into our 16 x 80 mobile home and it runs off of propane (bottled gas). I look forward to heating with it this year as any heat pump does not heat effeciently when the temps drop to freezing or lower.
The owner of the gas company said that we would run ourselves out of here in the winter having the dial set above #3...said it would more then likely heat all 1216 square feet with just the pilot light on as we do keep our thermostat at 72 year round.
We have had propane before in our many other homes when the children were younger (we are retired Navy at 30 years).
Propane is a very warm heat and there is no smell to it I do not think.
Oil furnace's and kerosene furnaces or heaters smell of course but I have never had any problems with propane/ bottled gas, natural gas or electric heat pump heat and this is our 22 house so I can say I think I do know what I am saying here.
IF you do have a problem with "a smell" perhaps you need to have someone come in and look at that, carbon monoxide comes with all forms and it as you know is deadly...of course it usually has no smell BUT I would question it if I did smell something anyway.
Good luck to you and keep us informed on what you choose to do.
By Paula Jo Carr Mebane, NC (near western BLue Ridge Mtns). (Guest Post)
July 31, 2007
0

found this helpful
I forgot to tell you...
You mentioned your furnace bill to be $300 a month,
look at it this way honey - that is only $75 a week for 180 hours per week or $2.40 an hour and aren't you and your family worth that much, $5.76 a day?
Can you tell what I did in the Navy (cost analyzer) ha!

July 31, 2007
0

found this helpful
We have a gas log insert in our fireplace, as a backup heat source if the power goes out in the winter. They're wonderful for that purpose. However, please contact the company you plan to use to re-fill the logs and ask if there is a minimum purchase you should make each calendar year.
My contract states that if I purchase $250.00 of gas from them annually, I will not have to pay a rental fee for the gas tank. My friend has nothing like that stated in her contract, and her annual rental fee is $75.00. I hope this helps! Cheri

August 1, 2007
0

found this helpful
We have gas logs in our house. They were here when we bought the house so I don't know what they cost to install. The past two winters we've paid about $60 to have the tank refilled. We don't pay any kind of rental fee. (That sounds like a big rip off to me.) We don't use them often--sometimes to have a cozy fireside breakfast on Saturday mornings or fireside dessert on Friday or Saturday nights. We just use them for fun, not for an extra heat source, but we would if the power went out for an extended period of time. They do heat up the house quite a bit.
The only thing I don't like is my husband adjusts the flame so it is blue, so it doesn't look like a real fire. He says if he left it orange-looking it would not be burning all the gas and we would be asphyxiated. I guess that sounds reasonable. I don't know if there are different kinds with different color flames, but if I had my choice I would have chosen one with a more natural looking flame.
If you get some, don't forget to get a battery powered carbon monoxide detector. They're more expensive than the kind without batteries that just plugs into the wall, but you need the battery kind for it to work during a power outage, which is when you are more likely to be using the gas logs.
By Carol in PA (Guest Post)
August 1, 2007
0

found this helpful
Whenever you think of how to save on money for heating your home, insulation is your best friend! Most heat is lost through the roof of the house as heat rises. But be sure to evaluate your home as to where you might add caulking and weatherstripping to save money on heat costs. It doesnt matter how cheaply you can buy fuel if you are heating the outside with it. It will be a waste of money.
Best of luck,
Answer

this Question