March 20, 2008
I think buying new ones would be less expensive.Seamstresses aren't cheap. I know, because I sometimes sew for people. If you can't afford all new shirts at once,buy one or two a payday. Judy in alabama
By Louise Sacco 3 Flag
March 21, 2008
Don't do it. As another writer says, it's too expensive. Even if it were free, you end up with cuffs and collars that are worn thin. You'd be lucky to get a dozen wearings before it's frayed again.
Elaress
By Mary Lou 14 765 Flag
March 21, 2008
I'm with the other posters, it's just not cost effective.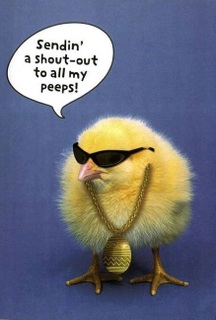 By guest (Guest Post) Flag
March 23, 2008
This is a good idea, but only if you can do the work yourself for free. Its easy. Just unpick the seam. Turn the collar over. Then resew. Try it. You have nothing to lose.
Best wishes always,
By guest (Guest Post) Flag
March 24, 2008
Well, these shirts are very expensive and I think I'd like to try and save them.
I just wanted to know if they still look good after the collars are flipped.
March 24, 2008
It will cost 20 to 30 dollars or more to have this done.It is also NOT that easy unless you have some experience. It is not difficult to do but it is time consuming to rip out all collar seams and topstitching--and then put them all back. And then getting it to lay right when pressed may be difficult, but it isn't impossible.
By guest (Guest Post) Flag
April 7, 2008
Don't waste your time and money. If you look in thrift shops you can find wonderful, all-cotton, high -thread- count designer dress shirts if you look hard- and probably pay only $4-5. My Goodwills have been distributing scratch off tickets the last couple of years- some give an additional 10 or 20% off your next purchase. Also you can find discount coupons in the local papers.
By guest (Guest Post) Flag
May 23, 2008
Cuffs (French, at least) are fairly easy and will generally look quite presentable; here in the UK I pay the equivalent of USD10-12 for this service. Collars are more problematic and I personally won't have mine done - I have the collars removed and the shirts converted to take detachable collars at USD 4-5 a time. If you do have the collars turned, you may find two problems - firstly, if the shirts have set-in stays, you may find that the shape of the stays is visible on the (now) top surface of the collar, and even that that surface is wrinkled through not having shrunk as much as the top surface, or having more spare fabric built-in. Secondly, if the shirt has removable stays, you will find that the stay pockets are visible on the (now) top surface of the collar. In either case I would recommend either getting the collar replaced entirely, or refaced with material from the shirt tail; I believe these surfaces would come in at around USD20-25+
Anthony.
By guest (Guest Post) Flag
December 22, 2008
I've done it for years with my father's shirts, my brothers', my own. The cuffs are easier -- you just unpick them turn them over and sew them onto the other sleeves. Soft collars are easy too, as are button downs. As another poster mentioned, they stays might show, so just look before you snip.
If you buy all one brand of shirt, you can save the good collar and cuffs from an otherwise destroyed shirt (say one that is badly stained) and use them as needed later.