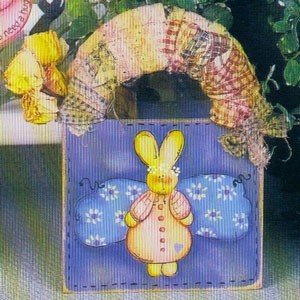 This is, of course, only a small craft project, but I think with a little work, it can still come out great. I would try it without gluing it first, and make sure you don't get frustrated and want to quit but are committed. And, for those who would like to try this, these little boxes are at Michael's and I have seen them at the dollar stores, too. Good luck!
By Sandra from Salem, OR
Editor's Note: Here is Sandra's original post about a fabric wrapped headboard:
By Sandi
Post Feedback
Add your voice to the conversation. Click here to share feedback.