When I submitted my wrapped bed frame, a kind lady said she wanted to do it to her bed, but it was flat. I promised her I would submit a sample of wrapped flat wood.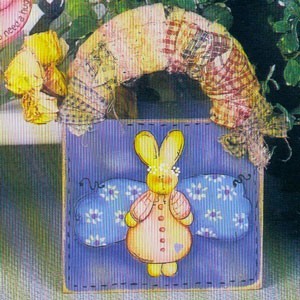 This is, of course, only a small craft project, but I think with a little work, it can still come out great. I would try it without gluing it first, and make sure you don't get frustrated and want to quit but are committed. And, for those who would like to try this, these little boxes are at Michael's and I have seen them at the dollar stores, too. Good luck!
By Sandra from Salem, OR
Editor's Note: Here is Sandra's original post about a fabric wrapped headboard:
Add your voice! Click below to comment on this post or add your answer to this question. ThriftyFun is powered by your wisdom.