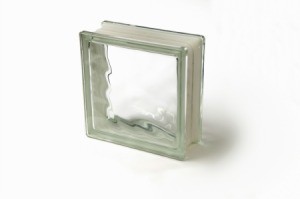 I have 300+ glass blocks in my yard and have seen the posts for the beautiful lit blocks for Christmas and other holidays. I understand how to drill the hole but how do I get graphics (pictures) on the front? Can you print something from the computer and glue it on? Paint it on? Can anyone help? Thanks!
Carol from Huntington Beach, CA
Editor's Note: There is a great deal of information in the following article, including attaching pictures to the blocks.
Answers

October 19, 2007
1

found this helpful
Best Answer
I absolutely love making these glass blocks. You can put an image on in several ways. You can paint right on the glass using glass paints or you can do what I did which was to print off a picture on a piece of label paper and put it on the glass. You can also print on regular paper and use a spray adhesive to apply it. I like to seal my pictures with a clear acrylic spray sealer. You can use glossy finishes or matte finishes which can make the glass blocks look frosted. I made a bunch for christmas gifts one year and had a holiday scene on one side and an every day scene on another. If you are giving them away and not selling them, you can use copies of pictures from greeting cards or magazines, just be careful about copyright issues if you start selling them. They also are great for family photos...the possibilities are endless.
Answer

this Question

I am looking into using the craft glass blocks with the opening, as a memorial to a couple of our pets that we lost. I would love to be able to put a picture of the pet on the outside. I don't want it lit, as I am going to being the pets ashes in the opening.
(Yes, the ashes will stay in the bags they are in.) Then I was thinking of putting their collar around the block and have their ID tags hang over the picture. How do I attach the picture?
Answers

March 13, 2017
0

found this helpful
Use a clear glue. If the blocks are clear, could you put the picture on the inside facing out?
March 14, 2017
2

found this helpful
I'm sorry for your loss. Your memorial sounds nice. I would be concerned with sealing the photograph to protect it from dust, and moisture.
One way you could go is to have the photograph laminated. Most office supply stores will do this for you for a nominal fee. It coats both sides of the photo and seals it. It doesnt cloud or interfere with photo quality at all. Then you could affix the photo to the block with strong glue or clear silicone chaulking.
I would choose to encase the photo to the block with a two step sealer like Envirotex. It provides adhesion, it seals the photo to the block and makes it waterproof. It would be a more professional finish and possibly last longer. The sealer provides a layer equivical to more than 50 coats of vanish. You only mix the amount you need, so it will do several projects. You simply mix the two liquids and pour it over the project. It coats thoroughly, and has a shiny thick finish. ( The product is often used on tabletops or bartops ) Michaels carries the product and you can use a 40% off weekly coupon making the price
less than ten dollars.
Hope this is helpful. Good luck with your project.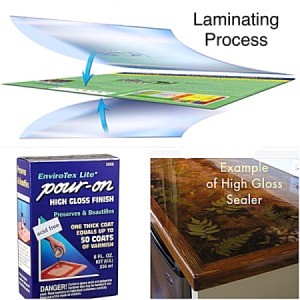 wordswork
Bronze Feedback Medal for All Time! 170 Feedbacks
March 14, 2017
1

found this helpful
Would decopage work? I think varnish is the only thing required but youtube can certainly provide specifics. Your plans sound nice.

March 14, 2017
1

found this helpful
If there is room on the inside for the ashes and a photo I believe this would work and seal better but if you are going to place them outside in the weather then I'm not sure that varnish would work but a sort of decoupage treatment might seal good enough for a few years (just save copies of photos in case you have to replace them later).
Many decoupage teachers (myself also) will say (for putting on glass) to copy your photos on regular printer paper (not photo paper), then apply an ink fixative (found at craft stores), so the ink will not smear and let it dry thoroughly. Cut photo to size and then put a layer of mod podge on back side and apply photo to glass very slowly and when in place, press firmly and rub with a soft cloth (or tool) to remove any bubbles or spaces. Let this dry (patience) and put a layer of mod podge on the top side. You can repeat, but let completely dry in between coats.
Mod podge is great for this type of thing but here is a link in case you are familiar with using it:

March 14, 2017
1

found this helpful
I forgot to mention the collar and ID. That sounds like a neat idea but it will have to withstand the weather also. Maybe leather treatment and laminate the ID and good glue would work for those.
Sounds like you have been fortunate to have pets to love and now cherish their memories. I'm with you on this - great idea!
Answer

this Question

Could someone tell me how to place pictures on or inside glass blocks?. Do you glue them? How do you keep from damaging your pics on the outside of the glass blocks, for cleaning purposes on these glass blocks, wear and tear, or whatever may come up? Any advise would be great. Thank you.
By crafty pumpkin
Answers

November 13, 2012
1

found this helpful
There is a decoupage specifically for photo's and then there is a sealant you would use after that dries. When in doubt, make a copy of your picture first and use that to see your final results this way you won't mess up the original. I have done this many times and have never had any problems.
I just did this bout 3 yrs ago of my beloved furbaby I had to have put to sleep and had him cremated and made a wooden "chest" box with his pictures on the outside! They turned out wonderful.
Answer

this Question

I am looking for large decals that are used on glass blocks. I've seen a large Santa face, a cowboy boot, and others. Can anyone tell me where to purchase these decals? Thanks.
By Sandi Rios from Hercules, CA
Answers

September 12, 2015
0

found this helpful
You can buy the decals at LDS VINYL DECALS, LLC. On the internet. Ldsvinyldecals.com
Answer

this Question
How do I put photographs on glass blocks? I would like to do this as gifts for family this year.
By KATHY from Goshen, IN

Answers

April 22, 2009
0

found this helpful
There's a great website call thistothat.com that tells your how to glue one material to another. It has drop down menus that you select the one material, then another drop down for the second.
It's just fun to play around with too :) -Leslie
Answer

this Question