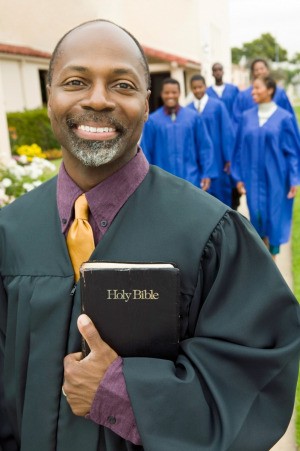 Your pastor is important to your family and community. Show them how much you appreciate their dedicated service with a creative gift idea, an event, or both. This is a guide about pastor appreciation ideas.
Ad
---
Questions
Here are questions related to Pastor Appreciation Ideas.
I am needing ideas for cards and gifts for pastors.
How should I decorate the table for our pastor on his appreciation day?

Diane
Ad
---
---
Best Answers

By Chayil [5]12/31/2008
You and your fellow congregants obviously care a great deal about your pastor and appreciate all he does for you as a pastor. But remember that he must have lived twenty, thirty, or more years before ever entering seminary. He's an entire, complete person, not just someone who gives sermons. So what's he like as a human being? Who is he as a man? Think about a theme and gifts that fit his personality as someone who is a human being, a man, a music or football lover, an art or history enthusiast, a collector of stamps or antiques or shot glasses... and also a pastor. Treat the entire man as an honoree, not just the guy who stands in front and talks in church. He'll realize you appreciate his pastoring, but also love and respect the man inside the black suit with the backwards collar.
---
Best Answers

By Edith [9]08/27/2008
How about getting a bed sheet (for the table cloth)and have people of the church, including children write messages to him. You could trim it with lace or fringe if anyone is handy in that way. It would be memorable, a keepsake and likely make his day. Let me know what you think. You could get markers for fabric so it could be laundered.
---
Best Answers

By Kim Churchman [3]08/26/2008
Many pastors play an instrument. I've wondered if it's part of the curriculum at seminary. If your pastor plays, you could use music notes as big confetti.
---
Best Answers

By akmom (Guest Post)08/25/2008
However you think the Pastor would like. If you don't know your Pastor well enough on a personal level to do that; try asking their assistant or someone close enough to know what they'd like.

You'd at least like to use their favorite colors or some theme they enjoy. If they garden, some plants with ribbons can be used which the Pastor can later plant in their garden. If they love sports, it would be fun to organize a sports oriented day and decorate according to their favorite sport.

If the Pastor has a pet project, decorating around that theme might be a good idea.
How can I use Fruit of Spirit or 12 days of Christmas at a pastor appreciation service?
By Janie from Abingdon, VA
Ad
---
---
Best Answers

By ctor5110/12/2013
Please remember that not all pastors are "him". Most of these suggestions are geared toward male pastors. Ours is a lovely lady.
Thank you.
---
Best Answers

By eshanhol09/15/2013
Our theme was Thanks for Helping Us Grow. I bought foam flower shapes from a dollar store and glued a face photo of church congregation members on each. Then glued and taped shish kabob sticks to the back of each flower. Displayed them in vases.

Another theme was Feed the Sheep. I found a clip art body of a sheep and printed one for each congregation member. Then glued the face photos on each sheep. These were displayed on poster boards - one for women, one for men and one for children, with each person's name written on their sheep body. We always have a home cooked dinner and give gifts - usually money although we have a small church, so it's not a lot.
I need a pastor anniversity gift ideas for a soldier in God's army.
By Patricia from Baton Rouge, LA
---
Most Recent Answer

By Sally Pifer [7]12/19/2014
I think a gift certificate to his favorite restaurant, especially if he is married so that he and his wife can enjoy a date night.
Solutions: Pastor Appreciation Ideas
Do you have knowledge about this guide topic? Feel free to share a solution!