I am looking for a recipe to cook a whole chicken that would taste like the cooked supermarket chickens that you can buy. They are always very flavorful and not dry. Thank you.


By Donna
Ad
---
By Melissa (Guest Post) 10/08/2007 Flag
This is a Weight Watchers idea. Ball up four pieces of tin foil and place in bottom of crockpot. Sprinkle Mrs. Dash seasoning of choice on and in whole chicken. Place chicken on foil and cook on low until done. So good!
By Barbara (Guest Post) 10/08/2007 Flag
It's important to brine the chicken overnight. Use 1/2 cup salt and 1/2 cup sugar in enough water to cover. We use a Margarita mix plastic bucket. Rinse chicken thoroughly next day. Dry with paper towels well. Marinate in a good Italian dressing and sprinkle lemon pepper on liberally. We cook it on the grill or in a clay pot or just oven. Comes out flavorful and juicy. A man handing out samples at Sam's told us this recipe.
By Idaho Mom (Guest Post) 10/09/2007 Flag
When I worked at our local deli. We did 15 or so at a time. We always used fresh whole chickens. Rinsed them well. And we used different rubs such as lemon pepper, bbq, etc. rubbed those birds down well, then slipped them on a metal racks. The rack was placed in a special oven where they roasted for 4 hrs. The oven was specially equiped so produced alot of steam, and the oven sealed tight. So its slow roasting with high steam. I just figured for the cost of fresh chicken, and what places like Sams, Costco or walmart sell them for already prepared. You can't beat the price for a quick fairly healthy home cooked type meal.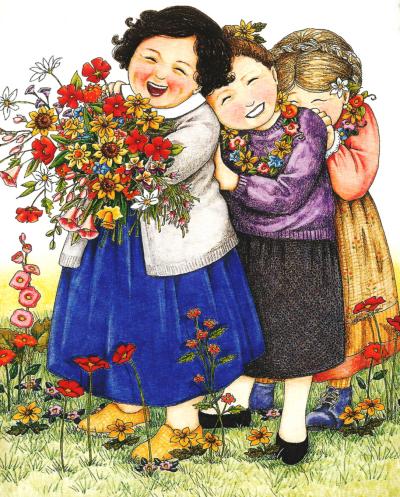 By Jess 129 761 10/09/2007 Flag
My Costco sells them for $4.99 and they are always over 3 lbs. I rarely see whole chickens for cheaper than this. Costco, which tends to have great meat prices, charges $1.99 lb for raw whole chickens. So I just buy the cooked ones. I can usually get a meal for my family of four plus enough leftover chicken for soup or something. I always make chicken broth out of the carcass too.

If I do find cheaper chickens, I'm going to try that crockpot and foil idea. Sounds like it is the easiest way to reproduce it without a rotisserie.

jess
By John (Guest Post) 10/21/2008 Flag
I asked myself the same question and I learned the answer myself.

I love grocery store rotisserie chickens - they are not dry like a normal roasted chicken. I bought a rotisserie for my charcoal grill and the first few chickens turned out just like a roasted chicken. When I looked at the chicken I noticed that some of the fat was still there. This led me to think that my temperature wasn't hot enough for long enough time. The next chicken I did at 400-425 for about 3-4 hours (as opposed to 350 for 1.5-2 hours). Whala, just like the grocery store. The only seasoning/rub I did was a bit of salt and pepper.

The key here is to use a rotisserie and don't be afraid of a high indirect heat for 3-4 hours. That's the point of the rotisserie - melt the fat and rotate the bird so it bastes in its own juices! I love it!
Archives
Thrifty Fun has been around so long that many of our pages have been reset several times. Archives are older versions of the page and the comments that were provided then.