Wildlife: Katydid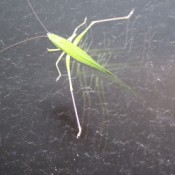 This katydid appeared to be lost as it sat on our picture window looking I don't know where, but it seemed to be looking in as if to be asking directions to the garden. Since we have already cleaned off our garden he seemed quite confused as to where he was supposed to go. He allowed me to get quite close and take several pictures before he left us for more fruitful lands.
By Ann W.
Editor's Note: This insect has been identified as a katydid instead of a praying mantis so we have corrected the entry.
Feedback
Read feedback for this post below. Click here to post feedback.

By
08/31/2011
I believe what you have is a katydid, not a praying mantis. Katydids will call to one another from the treetops at night; a lovely, summery cacophony...."katy did" "katy didn't"... on and on!
Photos
Here are photos related to this page. Rate the photos that you like the best.
Click here
share a photo.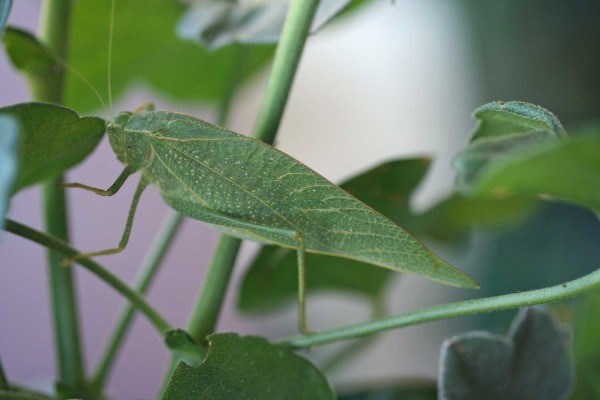 I found this Katydid among my geraniums the other day. His color blended in perfectly with the geranium leaves. I have not seen many of these in the past and really enjoyed viewing and photographing the insect.
READ MORE
Questions
Do you have a question related to this page?
Post Feedback
Add your voice to the conversation.