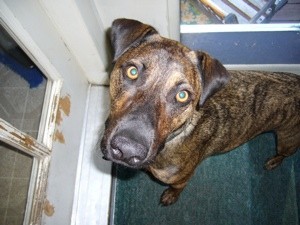 Johnny Ramone is 3 years old. He is a German Shepherd/Lab/Pit Bull mix. I got him at 7 weeks old.
He likes to play, take walks, go under the sprinkler and cool off, retrieve the ball and snuggle and lay under the covers.
He is so strong and beautiful, but gentle and sweet at the same time. He is my best friend.
By Donna from Lindenhurst, NY
Ad
---
Feedback Forum
Feedback about this article is posted here. Want to contribute? Click above to post feedback.

12/07/2012
Oh my gosh, I swear that is my dog!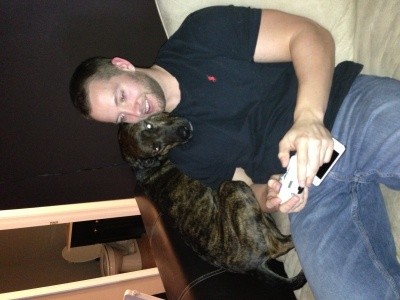 By Pam08/13/2009
He is beautiful and I can tell he is sweet just by the sparkle in his eyes. You are so lucky to have him for a best friend. My dog is my best friend, too.

By Little Suzy [93]08/04/2009
Love the nose. I hope it just looks "big" by the camera angle. LOL! He's a real sweetheart I'm sure.
Post Feedback
Add your voice to the conversation. Click here to share feedback.