Food is a large part of just about everyone's budget. Whether you eat out a lot or always make meals at home, knowing your food budget will help you maintain your household budget. This is a guide about creating a food budget.
Filter

: All Articles
Sort

: Relevance
My husband decided to move in his mother, 2 sisters, niece and nephew in with me while he is in Iraq for a year. I only have a son at the moment. Can anyone tell me how much it will cost to feed 7 people! My husband thinks $400 will cover it and people I have talked to laugh at this amount. Please give me advice, I am going crazy with stress here.

Thanks,
Lorraine
December 2, 2008
0

found this helpful
Congratulations and Good Luck. You are going to need more than $400 bucks but, I will give you simple tips to stretch your food when things are tight. Buy produce from the farm every state has one near by. Buy items that are use most often like soap, toilet paper, toothpaste, in bulk it will last at least 2 months or more.
Pasta meals, rice meals, potatoes, casseroles, are the best dishes to fix when food is running low. Sweets make your own cakes and cookies even pudding & donuts all these thing include flour which is cheap. If, you are in the country get about 4 chickens and a roaster you will never have to buy eggs.
Start growing your own food & herbs. Buy knock off brands here in NJ we have ALDI honey peanut butter and jelly taste the same as any other, pasta is pasta and this chain carries meat. When I feed my family it is a balance meal. Meat, starch and veges. I make my own pizza. I use pasta sauce, mozzarella, and any topping. You can buy pizza pan at Kmart and the dough you can make or buy like you do biscuits. I hope all of this helps.
May 1, 2009
0

found this helpful
Well we live in Idaho and I do have a $450 monthly budget for our family of 7. It is a work to keep it down but doable. No we don't eat out but we have a few nice meals. We eat beans and rice PB& J. Cheese sticks apples fresh veggies, etc. I do buy milk now that the prices are down at costco again. Also I buy the rice beans and those items in bulk. I do not but what I "THINK" we will need. I buy what we need. Bread at the discount bakery. I shop the dented can store, or what ever you call it. I will say that my husband is a hunter and fisherman so that helps.... We grow bell peppers to freeze and a few other things but no big garden. I live in town so I avoid the store if I do not have a list. That is ,for me, the biggest budget breaker around... don't shop even for needs frequently....you will be surprised how many "little things" add up. I go about every other week.
Oh and by the way we do not eat white flour or things like that. It's oatmeal for breakfast around here. I want to remain healthy in the eating cheaply process. Just curious but maybe you could start with 500 and see how much you can save out of that.
October 29, 2013
0

found this helpful
I won't criticise your situation because everyone has one but I will tell you, I have six kids plus me. We go through $1054.00 a month and still run out at the end of the month. None of us are over weight.
April 19, 2015
0

found this helpful
First of all let me thank-you for letting your husband serve our country. Also you are a great lady for letting your hubby give you only 400.00 to feed that many people. First not everybody lives near a farm of any kind. I live in southwest Louisiana and where I live there are zero discount grocery stores. We have a Sams in the next town and the prices are high along with Wal-mart.
Our Wal-mart will write reduced on something for ten cents or hide it in the back so you can not match prices. I have seen it for years and told a manager. He pleased me a couple of times but who wants to bother a manager who is told to do that. You can shop at the Dollar Tree as they buy sellouts and so does Big Lots.
On a trip to AL several years ago, they had a giant Dollar Tree and lots of fresh veggies and a dozen med to large eggs. Lots of bread items and frozen veggies. I spoke with the manager there and she told me it went by what the buyers in the area had to sell. Farmers Markets are high here also. You can buy pots, soil and veggies to plant. The Dollar tree sells seeds and sometimes Wal-Mart sells bulbs and sm veggies for a good price.
I could not live without my freezer as I freeze everything. You can look online for recipes to make your meats go farther. Use sites like ThriftyFun.com and ideas like twenty ways with ground meat. Just search online and if you don't have a computer around you can go to a public library during the day and use their online tools. Our library for some reason will let you check out fancy baking pans. The reason why I say to go during the day is because they usually have out loud reading programs so if you have a talker it does not matter. You can check out books with lots of info to help you with your budget and recipes. They also have dvds and cds with cooking for less ideas.
Watch the weekly sales and stock up and maybe Wal-Mart will match some items they have in excess. I sub rice for pasta sometimes. Also watch the Sunday ads and you can check online for sale ads. I buy some stuff at Walgreens and CVS when its on sale. When you have any veggies left over freeze them in a large Ziploc bag and keep adding to it. When it is full make a soup. I save my broth and freeze them. I even freeze any left over meat and put it all in a soup. I hate when people ask me for recipes because I just sub with lots of things in recipes with whatever I have.
I have a couple fruit trees and juice anything we don't finish eating. I live in town and I only wish I could have chickens. You can stretch eggs in a casserole for dinner. I hope I have helped you and I said a prayer for you. If you would like to write me please feel free. I do not check my email everyday but will look for your email. happy.now AT suddenlink.net
Read More Answers...
Sandy Baker
4

found this helpful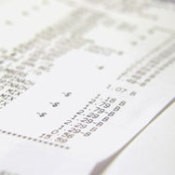 Food is not something we can do without. Cutting back on your food bill, though, can leave you with a substantial amount of money left in your pocket at the end of the month. The problems is that most people do not know what they have to do to make that happen. By creating a monthly food budget can be a perfect way to save.
Take Julie, for example. She is a mother of two and is married to Christopher. They work hard but barely make ends meet. When the two of them sat down to determine just where their money was going, Julie was shocked to see that they were spending more than $170 a week on food. That was $600 on just food per month. So, they decided to do something that most would never do. They decided to track their food budget.
For the next month, Julie and Christopher kept a small notebook with them and any time they bought any type of food product, they jotted it down. In fact, it became a competition to see who was spending what and to see who was doing a better job keeping track. At the end of the month, the results were in. They had spent a total of $853 on groceries.
They found that some was going towards the grocery store, but they spent a considerable amount on restaurants, coffee shops and at the gas station when they just stopped in to get something for dinner. Now, what would you do with this information?
Julie did something she had not done before. She decided to create a monthly budget for food. What she found was that it was not difficult to do. Here are some steps that she followed.
Track spending to determine what areas you are spending your money on.
Determine ways to cut. For example, Julie invested $26 in a coffee maker and bought flavored coffees that she and Christopher enjoyed and saved the $58 they had spent on coffee shop money. Stopping at the gas station where things were more expensive was important to them as well.
Make a basic weekly grocery allowance. Since they were already established, she had most of what she needed to cook available the first week such as spices and basics. By making a menu for each week, she saved herself time too. She knew what to pull out for dinner and have no worries about having to run out to pick something out. She found that she could cut her grocery budget down to about $100 per week.
Later, she started to cut back on foods they didn't need and made them herself. For Sunday breakfast, she made French toast and made enough for another meal down the road. She also baked a batch of cookies instead of buying packaged and the kids loved it.
By taking the necessary time to track spending and then in making a monthly budget, Julie found herself saving money. They actually treated themselves to dinner out at the end of the month since they had save several hundred dollars and now could say they could afford it.
I have a 23 year old guy living at my house and he has a big appetite. How do I cook for him on a budget?
By Rachael from Lodi, CA
January 4, 2011
0

found this helpful
Do lots of homemade soups. They can be meatless, using beans/lentils or all veggies. As stressed previous, if he is a keeper or just passing through makes a difference. If he consumes 50%-75% of the food budget, then he kicks in that much. I don't get guys who find a girl to play house with and then expect her to pay the bills too. They were looking for a mama, not a honey. This is not independent for either one. If he does not eat portion controlled meals like any one else does, then he can get a job with more wage to pay that part of it.
I have all big kids (6-4, 6-3, etc) and they don't consume a quantity of food beyond healthy portions. They learned to cook, bake and roast as well as shop carefully. All 3 of my kids started at age 16 at the local grocery store and knew what food costs. The youngest is now a manager at that very store. I would make my children make grocery lists, go shopping with me. Decisions of fruit/veggies or a bag of chips, fruit/vegies won. My thing was, if my kids thought they needed a special item I would not put on the list, they would watch the ads for it and check the coupons for it. Then they took their money out to buy it. You see how badly it is needed that way.
January 4, 2011
0

found this helpful
Oh, forgot, then you plant the garden or join up with a community garden and he gets the hard labor work of the weeding, learning how to hoe, watering, etc.
January 5, 2011
0

found this helpful
The 23 year old man should be paying for his fair share. And use as many coupons as possibles and follow all local markets sales.
Good luck.
Read More Answers...
Hello everyone:

I have a question. We are now down to the two of us.

How much should it cost for food and basic toiletries (toothpaste, shampoo, deodorant, etc) for a family of two.

I am talking about in-home prepared foods; meat perhaps 2 to 3 nights per week; rest would be cheese, beans, macaroni/dishes).

I live in the NorthEastern region of U.S. and have large supermarkets like, Shoprite nearby.

I am trying to establish a reasonable a budget.

Thanks.
Anjeena
March 26, 2005
0

found this helpful
I think Two people could live, comfortably, for £30 per week. (food wise)
(Thats about $55,)
I think, by shopping at bargain stores, making sandwiches for packed lunches, buying cheap meat - freezing leftovvers and not having luxurys you'd be ok......
Baked beans on toast, mac and cheese & fish sticks taste great and cost next to nothing, but think about the quality of your life.....
Julie in London
July 12, 2007
0

found this helpful
i have a family of 9 and it costs 1,000$ to feed all of us for a month.
July 26, 2008
0

found this helpful
I have a family of 3, myself, husband, and teenage son. I spend about $60-$70 a week on food and up to $20 a week at Dollar General for our cleaning supplies and toiletries. However it is hard to please everyone in the food department. There are days when my son refuses to eat what we have on hand and will just chooses to go without. This upsets me but I figure if he's hungry enough he will eat what we have.
February 7, 2009
0

found this helpful
You may have to spend a little time on this one. If you cook using a weekly or monthly menu you can very easily see what you realistically eat. If you do not do this (I do not) you may have to try it for a month or so to get an idea of what you actually eat and how much. Keep track of the number of times you eat out or have delivery also, so you can figure that dollar amount into your budget.
Now a couple of things that may seem obvious but I will include them anyway. If you clip coupons and watch the sales and shop the perimeter of the store (the produce, dairy and meat sections) and stay out of the areas that have all the over processed packaged foods you will see a big difference in your grocery bill. There are certainly some good products like canned fruits and vegetables the can be had from the "interior" of the store shelves, but you have to be willing to monitor yourself. I have always had to live on a budget so I know this works.
Depending on the cost of living in your area and how good the sales and coupons are, I would think you could both eat on ten dollars a day or less.
Read More Answers...
Our children used to love having a certain brand of cookie or snack, but unfortunately they were also the most expensive. I wanted to teach them about a budget without making them feel as if they were missing out on something so we invented "Family coupon night".
I clip coupons everyday and then on Friday night we make a bowl of popcorn and put all the coupons on the table. We divide them into categories and each person takes a few.
Even our youngest, who cannot read yet recognizes the vegetables on the coupons and is excited about helping. We then go grocery shopping with our coupons on Saturday morning.
When home, I show our budget and how much we saved. The difference goes into a vacation jar and each year we use it to go someplace special, like camping. Everyone feels like a special part of the project and are proud of their contribution.
By Laurie from Biloxi, MS
My food budget has been growing every week, so I sat down and looked at what I could start doing to cut back and still eat quality meals. . .
I am not working currently as I am a care giver for my elderly parents, so I eat lunch at home. I have set myself a budget of 1 pound a day (approx. $2 American) for everything I eat, except for our main meal at night with my husband. It is quite possible to make 1 pound stretch, as I mostly live on snacks and fruit during the day.
I mentally calculate the cost of everything as I go along. I know that's a bit sad, but it gives me a sense of satisfaction to stick within my budget. If I do go over one day, I cut back the next. It's a bit like a diet I suppose. I can make a big bowl of mashed potato with grated cheese mixed in for about 50p, and this covers lunch for 2 days. Then I can have a banana, an apple, and a bag of crisps. There is no limit put on our evening meals, but we don't go mad! I am a great believer in looking after the pennies etc.
By econ o'miser
Ok, I think I spend a lot on groceries. About 400 to 500 dollars a month for a family of 3 (and that's not counting eating out a few times a month!). I am pretty sure this is quite high? More than that, we are living paycheck to paycheck and I want to have some savings. Our child is now 4 and I am wondering what you folks do to cut costs? What would be a more reasonable food budget? And what are some tips for planning meals, grocery lists, etc. I really don't know where to start on this but this seems like the right place to look, I have already found some useful tips on this site.

Thanks!

Marcee
December 14, 2007
0

found this helpful
I plan a week's menu list and make a grocery list of what I don't have in my pantry, adding other things I need. I write how much each item costs, then add it up. If it is over my budget, then I see what I can do without ie: will the meal still be good without adding the olives or mushrooms? Can I use milk instead of cream? or any other alternatives? I keep deleting things off my list until it is within my budget.
I buy only organic food, so coupons are not worth the trouble for me. I also try to use less meat by adding more veggies. I think it's healthier, too. I am feeding my son, husband and his father. If I am careful, I can feed all of us on less that $150 a week (including non-foods). NJ is very expensive - especially organics, but it is worth it for better health. (other family members who ate small amounts of veggies, lots of fast food and junk food, have cancers, that makes me wonder...).
If we eat out, I deduct the cost from my grocery allowance. Either in planning for it or deducting the next week. That is one sure way to limit how often we eat out! My process is more work, but it is the only way I can stay in budget. Since I don't work, I consider that by saving money, I am in a way "earning" money where I can. Hope this helps.
February 12, 2008
0

found this helpful
My husband and I spend about $120 dollars a month. We don't have any children but we rarely eat out. It's cheaper to cook home cooked meals than to eat out. I buy lots of fruits and vegetables, poultry and healthy stuff. My advice is just to cook. You get more for your money. It's easier to feed a large family when you cook.
November 14, 2008
0

found this helpful
I usually spend about 250 a month on food for myself and my two teens. I usually stock up on deals (loss leaders) that we use. I buy enough for the entire year. I never use coupons, they are to hard to keep track of. I buy the cheapest item, looking at the per unit price (yes those smaller packages are sometimes less expensive than the bigger ones). I keep a price book, so I know when things are a good price. It was hard to get started at first, but now I know. I also shop the manager markdowns on meats. I usually can find really expensive cuts of meat (organic) for far less than I would pay for the commerical grade stuff. We freeze a lot of it and use it throughout the year.
February 18, 2009
0

found this helpful
I spend up to $400 on food for a month.
Read More Answers...