A close friend (she's 40) just lost her father to cancer. She is receiving condolences of plants, flowers and food. I want to do something for her or give her something unique. Does anyone have any ideas as to what to do for her, or what to give her?

Marnita from Cumming, GA
Ad
---
Recent Answers
Here are the recent answer to this question.

By Janette [87]03/06/2013
I think the most thoughtful thing a person can do for someone who has lost a loved one is to stay in constant contact with the person. So many times after the funeral and everyone has gone we are left alone still greiving while others are going on with their lives. Sending a thinking of you card, a phone call or email, a lunch invite, or just asking them if they would like to go for a long walk would be so helpful to them and thoughtful of you.

By Remember Me09/27/2012
I think a Personalized Memorial Ornament is a great, and relatively inexpensive sympathy gift idea. It can be placed on a stand and displayed throughout the year. Then, at Christmastime, it can be placed on the tree keeping the loved one chttp://remembermegiftboutique.com/c ... Memorial-Christmas-Ornaments.htmlose during the holidays.

By amanda mackay09/02/2009
I got these at home grief support cds, I liked it the best because I still have it because it's not perishable, gave me a break from grieveing, relieved stress, it was just comforting. I think it came from this site, I can't find a picture of it on there thou.

http://griefinterlude.com/

By Kathy (Guest Post)11/11/2008
I know of a company online called "dulaya memories in art" They do beautiful framed art that has words of comfort printed on the matting. It is lovely and can be a lasting keepsake. Go to www.dulaya.com

By Artlady (Guest Post)06/05/2008
When someone you know loses a loved one, the grief process goes on for quite some time. Remember their loved one's birthday by sending them a card. Send small gifts on special ocassions, like Mother's Day, Father's Day, Christmas, Easter, etc. Just simply giving them a candle in a container to burn for their loved one at Christmas, means a great deal. It means alot to know that their loved one has not been forgotten. Most people have alot of support immediately after the death, but suffer alone in the months that follow. And, please, don't try not to talk about the deceased person. Their name is like music to the ears of those left behind. They need to talk about them to be able to move on. Basically, just think of the hurting families and not yourself or your discomfort in dealing with death. It can make all the diference in the world to someone who's grieving.

By Sheila (Guest Post)10/13/2007
Does anyone have directions on making a Keepsake Shadowbox having a flower bouquet inside made from ribbons from funeral flowers and each ribbon is made into a tiny rosebud. Then a name plaque was put at the bottom of it with the person's name, birthday and day of death. These are beautiful, but I can't find directions for making them.

By diana08/03/2007
the creation of a Memory Garden can bring such comfort because of it's magical properties. It is also a place of peace and reflection.
www.justacloudaway.com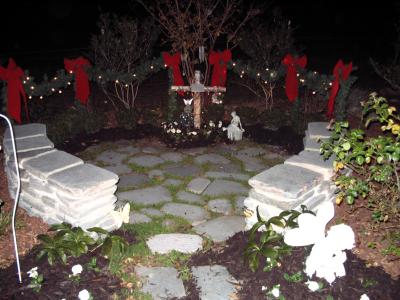 By Renee Wood12/06/2006
A small keepsake to hang in a kitchen window is a nice gesture of remembrance. https://www.thecomfortcompany.net/i ... ?PageAction=VIEWCATS&Category=53

By imaqt (Guest Post)02/16/2006
i think the best idea is planting a tree. everytime she sees the tree it will remind her of her father and the tree will live a long time
(not that any of the other ideas suggested were bad)


By rhona (Guest Post)02/16/2006
The gift of MourningStones is a wonderfully unique sympathy gift. It is on the web. Just type the name and add "dot" com

By Marlene (Guest Post)02/03/2006
I gave my friend money for the specific purpose of buying a nice picture frame for a special picture of her father. She chose to frame her parent's wedding picture, as her mom had died when she was only 2 years old and her father remarried. She was raised mostly by grandparents. She told me many times how much she treasured the gift and the idea.

By (Guest Post)02/02/2006
What abt planting a tree in his memory?

By Crystal [1]02/02/2006
I would suggest a food basket. Like soups, you could buy a big bowl and put soup packets in it, along with maybe a good snuggle blanket. Or coffee, something that you think she would enjoy. You could add a book of poems or the pictures that was already suggested. Make a small photo album and add that!!

By jmz2005 (Guest Post)02/02/2006
The poems from Linda Ellis are wonderful, i am going to order and see about putting a copy of the "Remember Me" by my Mom's grave site

By Sherry02/02/2006
Can you crochet or knit? If so, a prayer shawl would make a wonderful gift. I have crocheted the prayer shawl from http://www.nmpreschurch.org/prayer_shawl.html and it's easy and beautiful.

Sherry in Georgia

By Diana (Guest Post)02/02/2006
How about a Journal that you circulate among friends and family
they can record their favorite memory of the loved one

By Juanita (Guest Post)02/01/2006
This isn't really a gift as much as a service in the name of love.
Bring every thing you'll need to clean the bathroom. This was suggested when I belonged to a Grief Support Group. It's a great idea.

By Marnita Arner [14]02/01/2006
You guys are awesome!!! Thanks for all the great ideas. Marnita

By hwalz (Guest Post)02/01/2006
If your friend has a garden, a small statue or fountain provides a lasting memorial.

By Wendy [7]02/01/2006
A friend of mine compiled a list of things to do when a friend or loved one has a death in the family. She had just lost her mom and wrote this up a week after the funeral. She was in her 40s and had children of all ages at home. I printed it out and keep it on hand now so I have more of an idea of what I can do.

You didn't say how long ago your friend lost her father. This is a long list, but maybe you can find something useful.

My condolences and you are a great friend to think of her. :)

Wendy

FIRST DAY:
Make phone calls
Stay and visit
Run kitchen at meal times
See if the supply on paper products is low - kleenex, TP, paper plates, etc.
Take clothes to cleaners

SECOND DAY:
Stay and visit
Run kitchen at meal times
Pick up clothes from cleaners
Breakfast food
Offer to help pick out flowers
Change bedding for out of town overnight guests
Wash cars
Bring pictures and anecdotes to share
Food for noon and supper meals
Take children out on errands such as shopping for funeral clothing or haircuts

DAY OF VIEWING:
Stay and visit
Meals
Stay overnight
Take food to funeral home lounge

DAY OF FUNERAL:
Organize dinner
Donate dinner items (food or table decorations) and volunteer to serve if needed
Stay overnight

1st DAY AFTER FUNERAL:
Buy stamps for thank you notes

2nd DAY AFTER FUNERAL:
Phone or visit
Make a lunch or supper date
Take them out to coffee

ANYTIME -- MISC:
Act as a taxi, those who are crying cannot drive, children have events, parents need groceries
Babysit younger children at the house or take them home with you
Entertain tweens and teenagers
Tend to duties such as pets, yards, dishes, etc.
Get children from school
Be a tag along
Give money

By Chris Ellyson [2]02/01/2006
Call her at a time you know she is likely to be free and ask her if you may come over then and take her to get a light meal, dessert or even a shampoo and blow dry. Be there with her, let her talk and help her get out of the house and back into "society". Sometimes inertia is hard to overcome and one winds up just sitting and stewing. Doing something concrete that actually, physically makes her feel good will do her wonders as it lets her know you really DO care and are willing to put yourself out a little for her. It doesn't have to be expensive.

By Connie A. (Guest Post)02/01/2006
Marnita, What about a keepsake. You could find the obit in the local newspaper and have it laminated. You can cut it into a bookmark for her to place in a book that her dad like to read or perhaps the family Bible. You might also gather from another family menber a few of her dad's things, small items that she might like to keep and make a shadow box with those items in it. I did this for my brother when our grandparents died. I had quilt pieces that my grandma made and my grandfather's pipe and a can of Prince Albert along with his matches that he loves so dearly. We both cried but it made a great reminder that the little things mean so much!
You are a good friend!
Connie
P.S. I used to live in Cumming Ga. between 1978-1980, it's a nice place to live.

By Paula [14]02/01/2006
There are some wonderful poems and books available from http://www.lindaslyrics.com ; one is called The Dash, and another is Remember Me. At my friend's father's and sister's funeral they read the poem The Dash, it is really lovely.

By Cheri02/01/2006
I would suggest your time and an ear. When I lost my father 9 years ago, I would have loved to have had a friend to just listen and let me talk about and remember him and grieve without any shame. Talking about the loved one is the first step in the healing process. Maybe you could find some time together alone and you could just begin by asking about her father. I'll bet the rest just follows from there. She will really appreciate it later. Good luck!

By Linda Howe02/01/2006
When my husband died my daughter's girlfriend gave us copies of photos she had taken over the years that included my husband. We enjoyed sharing memories and they made a nice addition to our collections.

Love & Prayers,
Linda

By Tracee (Guest Post)02/01/2006
Maybe a blank journal with a gift certificate to have lunch or dinner with you when she is ready to talk or just wants to get out. That is what i would like , just to know someone cares .
Answer This Question
Add your voice to the conversation. Click here to answer this question.