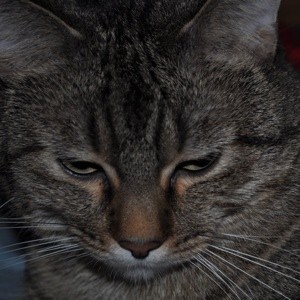 I have a 6 year old tabby cat that will pee in the litter pan, but poop on the floor near her litter pan (which is in the bathroom). It seems to me she does it when I clean out the litter pan and put fresh litter in it. How can I get her to use the litter pan to poop in it?
By Christy
Ad
---
By Thor 1 2 09/10/20100 people found this helpful
My friends cat hated the 'feel' of the kitty litter. So they tried cutting up newspaper and putting it in the bottom and that seemed to help. Worth a try!
By Patty 13 36 01/19/20110 people found this helpful
My cat, also, hates using the litter box. I tried the shredded newspaper idea. He used it alright and every other newspaper in my house! Just make sure you put your 'good' newspaper where the kitty can't find it! :)
Archives
Thrifty Fun has been around so long that many of our pages have been reset several times. Archives are older versions of the page and the comments that were provided then.
I have two beautiful American tiger cats. Daisy uses her litter box all the time, but my male cat Sketch, only pees in the box and uses the side to finish his business.