How can I lower my blood sugar If I run out of medication?
By Diane from Philly
Recent Answers

By feedback02/12/2011
Walking can definitely help reduce blood sugar. I just tested it as recommended by previous posters. Before and after readings are 8.8mmol/L down to 6.9mmol/L after 30 mins walk.

Eating yougart can also do wonder in lowering blood sugar.


By susan03/25/2010
I think lots more info is needed before anyone can give opinions about what to do. A really important question here is, how high is your blood sugar and have you already done everything naturally that can be done to lower it? Do you have any other severe health problems. If you have really high blood sugar, just discontinuing meds to try to lower it naturally can have drastic consequences. I sure wouldn't want to be responsible for someone who's had a stroke or lost vision due to not taking meds because they had dangerously high blood sugar levels.

By Faye03/24/2010
Cinnamon helps to keep blood sugar stable. I heard or read somewhere that it works as well as glucophage. I hope that this helps!

By christine M. Thayer03/24/2010
Fenugreek works really well, so does turmeric & there are others. I use these regularly. Go to google & put in herbs that lower blood glucose & you will find lots of them. Hope this helps. I have type 2 diabetes & refuse to take the drugs that do this. They cause too many other things to happen, soIi stay away.

By kathleen williams03/22/2010
Exercise is the best way to naturally lower blood sugar. I walk at least a mile every day, good luck.
Questions
Here are questions related to Lowering Blood Sugar Without Medication.
I'm concerned about my mom. We right now don't have any type of insurance nor medical, and she has run out of her pills. It's going to take about a week for her to get her meds. What can we do to try and keep her sugar down the best way? Right now she is okay, it's 189, but I'm still worried it can always go up. Please any suggestions? Thank you.
By elena
---
Most Recent Answer

By Mary Lou11/24/2012
Help her stick strictly and I mean really strictly to her diet. You could also try 1-2 tsp cinnamon daily to regulate her blood sugars. If she is stressed by having to wait for meds, this will affect her blood sugars too. Remember, help her exercise as much as she can. If money is a problem to help her with meds, try contacting the company(ies) that makes her meds and see if they will help with cost, some do.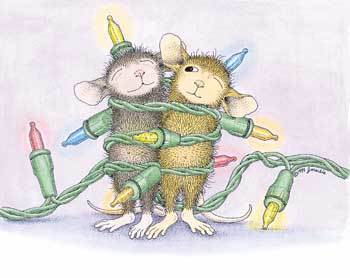 Archives
Thrifty Fun has been around so long that many of our pages have been reset several times. Archives are older versions of the page and the feedback that was provided then.
I would like to know if there is a normal remedy to lower blood sugars normally, without medication. Please help.
Thank you.
Alice from New Jersey
---
RE: Lowering Blood Suger Without Medication
Exercise is the best way to naturally lower blood sugar. My father-in-law had been getting high readings in the morning and gave himself a shot then exercised. It sent him to the hospital. The shot and exercise lowered it too much. The doctor told him, if it's high and you are going to exercise, do not give yourself a shot. The work out will lower it just fine. (08/15/2007)
By Little Suzy
RE: Lowering Blood Sugar Without Medication
Everything I read says "tight diet control". In other words, low carb intake, regular exercise, and deciding that sugar is poison. Sorry about that. (08/16/2007)
By CoreenH
RE: Lowering Blood Sugar Without Medication
I have Type II diabetes and have kept it under control by following "The SugarBuster Diet" which was recommended to me by my doctor. I did not want to take meds and knew I wasn't eating properly. It is not hard to follow and the book can be bought at most any bookstore. Good luck. I lost 60 pounds in a year and felt 100% better for it. (08/16/2007)
By maggie45
RE: Lowering Blood Sugar Without Medication
Read up on glycemic index, it's a great guide to keep blood sugar levels low and avoid an insulin spike. I'm losing weight far more easily, with less cravings, than I ever have. Rodale has a fairly comprehensive book out with 800 listings, but many are from Australia or Europe. Still, I'm glad I bought the book. (08/16/2007)
By kimhis
RE: Lowering Blood Sugar Without Medication
High blood sugar (Diabetes) is nothing to fool around with. Diabetes is the leading cause of amputations in the USA and also contributes to millions of cases of blindness annually. You need to be treated by a doctor, a frugal website is not the place to get medical advice, as the advice is worth about what you paid for it (nothing). Please don't risk your health to save money. On the other hand, you can eat foods that will assist your body in maintaining a healthy blood sugar level, once you are properly evaluated by a physician. (08/17/2007)
By Diana
RE: Lowering Blood Sugar Without Medication
Regarding Hemoglobin A1C this is a lab test that "measures" your blood sugar over the life of your red blood cells (about 120 days). If the A1C is elevated it indicates your blood sugar has not been in control for that period of time (or out of control more than it has been in control). The higher the number, the less control and the greater the damage to your body. High sugar is very dangerous. Some mild forms of Type II Diabetes can be controlled by diet and exercise. Many cannot, but you "must" be evaluated by a doctor. Diabetes (high blood sugar) is nothing to leave to chance. It can kill you. (08/17/2007)
By Diana
RE: Lowering Blood Sugar Without Medication
Follow doctors orders. There is also a book called the "Dash Diet" that helps to reduce blood sugar medication over time. (08/18/2007)
By Al
How do you reduce blood sugar level without medications?
By tgordon from Columbus, GA
---
RE: Lowering Blood Sugar Without Medication
Before insulin and laboratory-manufactured medicines, ancient doctors prescribed natural remedies for the treatment of diabetes. Although these should not replace medical treatment, the following methods have been clinically shown to lower blood sugar levels in those with adult-onset Type II diabetes.
Cactus. Native Mexican Indians have used nopales, or cactus (opuntia) petal leaves to lower blood sugars for years. Recent studies have confirmed its effectiveness in reducing blood glucose due to the sticky pectin found in its mucilage. Simply blend prepared and chopped cactus with some water to thin. Drink two tablespoons of cactus juice in the morning and two tablespoons at night. (See Suite101.com's "How to Lower Blood Sugar with Cactus.") Bitter melon and other green foods. Bitter melon is highly effective in leveling blood glucose. For centuries, cultures around the world have used bitter melon to lower blood sugar naturally. Bitter melon juice or tea is sold in Asian markets. Consuming the melon fresh, cooked or raw, requires caution for children and pregnant women due to hypoglycemia.
Vinegar. On-going trials are testing the efficacy of vinegar in lowering blood sugar levels and so far have promising results. Doctors theorize that properties in vinegar mimic the actions of diabetes medication such as Metformin. Participants in clinical trials took a tablespoon of apple cider vinegar before each meal.
Cinnamon. As little as 1 gram of cinnamon a day can have positive effects for diabetics. The beneficial component in cinnamon is not affected by heat which makes it a good additive to decaffeinated coffee or tea.
Coffee. Studies show that coffee drinkers have a 30 percent lower risk for developing diabetes. But stick with decaffeinated. Caffeine is known to cause spikes in blood sugar.
Tea. Both black and green teas boosts insulin activity while the polyphenols contained in the tea reduce the amount of the enzyme, amylase, that is necessary to convert starch into glucose. Decaffeinated teas are the way to go.
Water. Water was the first natural remedy prescribed by the human body itself. Diabetics experience excess thirst as a way for the body to flush out the excess glucose from the blood. Drink plenty of water.
Fasting. Those with Type I insulin-dependent diabetes should never fast. However, serious consideration is being given to the effectiveness of fasting for overweight Type II diabetics. Fasting has been shown to increase insulin sensitivity; some claim that a fasting program or low calorie diet has reversed their diabetes.
Exercise. Burn off the surplus of glucose in the blood. Sugar is an energy source. Use it up with plenty of exercise.
Stress reduction. Stress causes the body to release hormones that, if produced on a chronic basis, can have harmful effects including increasing insulin resistance.
Avoiding the Causes of High Blood Sugar Levels:
Diabetes is not only an inherited disease. While genetics play a strong role in determining whether or not one will develop the metabolic disorder, health experts agree that the recent surge in diabetes cases is a response to contemporary dietary practices. More than ever throughout history, humans consume too many calories from foods that are heavily processed with sugar.
Sugary drinks, especially colas and sodas, are the main culprit. Refined wheat products and other starchy foods - pastas, breads and pastries - follow a close second. Couple these with an increasingly sedentary lifestyle, as humans no longer rely on physical labor to earn their sustenance, and an overload of calories puts enormous demands on our pancreas, liver and kidneys to metabolize excess glucose.
Food to Avoid to Manage Blood Sugar Naturally:
The natural remedies for lowering blood sugar will not counteract poor health habits. For diabetics who do not take medication or who refuse treatment, it is critical to avoid the following foods, even in moderation:
Sugar. Glucose comes in many forms and even natural sugars such as fructose from fruit causes blood sugar to shoot up. Be aware that sugar is found in many products from pickles to sauces. Sodas and caffeinated drinks. Caffeine causes blood sugar spikes. Sodas contain sugar. Be sure to read the labels of sodas to be aware of their carbohydrate amounts.
Refined wheat products. Refined food products contain too many calories and starch that gets converted into glucose too quickly. Products to avoid include pasta and noodles, breads and pastries.
Alcohol. Diabetics already put too much strain on their kidneys and liver without adding the stress of metabolizing and filtering out the harmful effects of alcohol. Drinking alcohol hastens the progression of the disease.
Aspirin. Check with your doctor about the possible problems associated with taking aspirin and acetaminophen. These substances are known to cause liver problems.
Taking control of your diabetic care should not substitute for your doctor-prescribed treatment program, but including these natural remedies to lower your blood sugar could have positive effects on your blood sugar management. Keep track of your blood sugar numbers and report them to your physician. Both of you may be pleasantly surprised to see how these natural diabetes remedies can help. Good luck. (05/20/2009)
By kffrmw88
RE: Lowering Blood Sugar Without Medication
Check out my post to a person who has bloating from eating wheat, in the same issue as the one from you. I was type 2 diabetic and along with everything else, the HCl lowered my blood sugar. It was incredible. No more spikes of glucose, even after eating things that raise it fast and for a long time and brought down fasting blood levels. It is a slow process, mine is still going down. Morning levels were 115-125 and now they are 89-92. The adrenals control blood glucose levels, when things are wrong in your body, the adrenals act all wrong.
By fixing my digestion, it fixed a whole chain of things, ending up helping my adrenals. There is a lot more to it and I am still researching things, cause I need to understand. There are a lot of hormones released and converted, when digestion is how it should be. I've also lost 19# in 5 mos., without trying. I was trying to find something for my stomach, which was a misery and found help for everything else that was a serious problem. There were many, the type 2 diabetes was just the topper. (05/27/2009)
By c t
RE: Lowering Blood Sugar Without Medication
About the only advice I can offer to you is: keep your blood sugar levels within normal ranges with Diet, Diet, Diet, and exercise. Many people have gone on a good diet, added some walking (exercise) to their life, and their blood sugar levels have dropped back into the Normal Ranges.
Go on-line and look for a diabetic diet. Find one that you can manage. Cut the sugar from your diet, especially soft drinks. There are many sugar-free foods that are available. Jello, pudding, even frozen ice cream bars are sugar free today. Eat lots of salads, chicken, vegetables, and fruits. In other words, good foods. :)
Most hospitals, or even the Health Department offer many programs about lowering your blood sugar. They offer diets, and help you with staying on the diet. Try to find one close to you, and see what they offer. You may meet someone else, and the two of you could walk together, and plan your menu, or even go to the grocery together. It won't be easy at first. But you can do it. Lots of luck to you. (05/27/2009)
RE: Lowering Blood Sugar Without Medication
Just a quick word about eating fruit: get fresh fruit whenever you can. If you get canned fruit, do your best to get the kind that's packed in its own juice, rather than any kind of syrup, even light syrup. (05/28/2009)
By JustPlainJo
RE: Lowering Blood Sugar Without Medication
Google "Low GI diets," and see what comes up. You will also have to exercise; swimming and walking being the cheapest and best. However, if at all financially possible, check with a dietitian and a specialist physician, even if only once, for their advice. Each person is unique and diabetes is a life-threatening disease, so make sure whatever you do, will be right for you! God bless! (06/01/2009)
By gurth
What do I do to bring blood sugar levels down without medicine?
By Mark from Sand Springs, OK
---
RE: Lowering Blood Sugar Without Medication
Garlic is supposed to be very good for lowering blood sugar, as is cinnamon. I'm not suggesting that you eat them both at the same time, but maybe you could incorporate a quarter teaspoon of cinnamon into your daily breakfasts and also eat garlic for dinner a few times a week. (01/27/2010)
By azDana
RE: Lowering Blood Sugar Without Medication
Exercise. Not such pleasant news, but I've been a type 1 diabetic for almost 40 years and it works. Try putting on some music and dancing, even dancing to the jingles on the ads, it seriously works. A walk will do it too. Good luck. (01/27/2010)
By merry50
RE: Lowering Blood Sugar Without Medication
In addition to other things mentioned:
Have your vitamin D levels checked and make sure you have them in the high end of optimal. Many diabetics are short on D and studies are showing it to be linked. Don't settle for just "it's in the normal range" get it to high end of normal. Sunshine in summer, supplements in winter. D3 is cheap. If you are very low, the Dr. will prescribe a high dose supplement, otherwise most adults can take 5000 units daily in winter, more when sick. Do a web search on this or check Mercola.com for a lot of articles on this and most of the other points I'm listing.
Get enough sleep. Research has shown a connection between lack of sleep and weight gain, thus also to higher blood sugar.
Switch as many of your carbohydrates to high fiber as possible. Whole grain breads, oatmeal, high fiber/low sugar cereal, brown rice, dried beans, veggies, fruit instead of fruit juice, etc. You'll feel more full for less calories, and the fiber helps sweep fat through the system for a bonus. In general, the less processed any food is, the better it will be for you. Take the time to cook it yourself if you can. You will have more control.
Avoid soda, regular or diet. Empty calories in regular. Diet drinks and all other sources of artificial sweeteners are best avoided because the body gets confused and the craving for real carbs increases. I think I read somewhere that sometimes insulin levels will actually start to rise in response to the artificial sweeteners, but I'd have to hunt for that one to verify. Drink water. Milk or dairy foods 3 times a day does seem to really help with weight control too; if you aren't allergic try it.
Avoid anything with high fructose corn syrup. Despite their council's counter advertising, studies are showing that the body stores 40 calories out of 120 of fructose directly as fat. Of 120 sugar calories, the body burns all, but a couple. Also sugar turns off the appetite hormone, fructose does not, so you keep eating. Is it coincidence that the diabetes level has soared since corn syrup became the sweetener of choice in most groceries?
Eat smaller portions, but more often. 6 little meals a day rather than 3 larger ones will keep the blood sugar on a more even keel.
Keeping a food diary will help you keep track of what you are actually putting in your mouth. Measure your portions so you learn exactly what the official serving size looks like. 3 oz meat looks like deck of cards, 1/3 cup rice is half a baseball; serving of crackers is 5 or 12 , etc. Do both for at least a month and you will become much more aware of what you are eating. You will be reading a lot of labels for this and some of the previous suggestions.
There are a whole string of supplements that could help, but I don't know whether you would consider them medications. I would do at least the D3 during the months you can't get out into the sun (without sunscreen, by the way). (01/28/2010)
By Contester
RE: Lowering Blood Sugar Without Medication
Fenugreek is an herb and it works well. I take it. Also, it increases your stomach acid production. Potassium helps, use pills they don't add glucose, betaine hydrochloride might help, if your stomach is not in too bad of shape. (01/28/2010)
By c t
Answer This Question
Add your voice to the conversation. Click here to answer this question.