How can I lower my blood sugar If I run out of medication?
By Diane from Philly
Ad
---
By kathleen williams 76 1,661 03/22/2010 Flag
Exercise is the best way to naturally lower blood sugar. I walk at least a mile every day, good luck.
By christine M. Thayer 2 232 03/24/2010 Flag
Fenugreek works really well, so does turmeric & there are others. I use these regularly. Go to google & put in herbs that lower blood glucose & you will find lots of them. Hope this helps. I have type 2 diabetes & refuse to take the drugs that do this. They cause too many other things to happen, soIi stay away.
Cinnamon helps to keep blood sugar stable. I heard or read somewhere that it works as well as glucophage. I hope that this helps!
By susan 8 1,368 03/25/2010 Flag
I think lots more info is needed before anyone can give opinions about what to do. A really important question here is, how high is your blood sugar and have you already done everything naturally that can be done to lower it? Do you have any other severe health problems. If you have really high blood sugar, just discontinuing meds to try to lower it naturally can have drastic consequences. I sure wouldn't want to be responsible for someone who's had a stroke or lost vision due to not taking meds because they had dangerously high blood sugar levels.
Walking can definitely help reduce blood sugar. I just tested it as recommended by previous posters. Before and after readings are 8.8mmol/L down to 6.9mmol/L after 30 mins walk.

Eating yougart can also do wonder in lowering blood sugar.
Questions
Here are questions related to Lowering Blood Sugar Without Medication.
I'm concerned about my mom. We right now don't have any type of insurance nor medical, and she has run out of her pills. It's going to take about a week for her to get her meds. What can we do to try and keep her sugar down the best way? Right now she is okay, it's 189, but I'm still worried it can always go up. Please any suggestions? Thank you.
By elena
AnswerWas this interesting? Yes No
---
Most Recent Answer
By Mary Lou 14 765 11/24/2012 Flag
Help her stick strictly and I mean really strictly to her diet. You could also try 1-2 tsp cinnamon daily to regulate her blood sugars. If she is stressed by having to wait for meds, this will affect her blood sugars too. Remember, help her exercise as much as she can. If money is a problem to help her with meds, try contacting the company(ies) that makes her meds and see if they will help with cost, some do.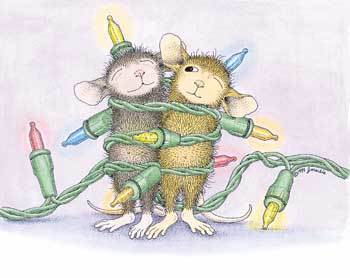 ---
Archives
Thrifty Fun has been around so long that many of our pages have been reset several times. Archives are older versions of the page and the comments that were provided then.
I would like to know if there is a normal remedy to lower blood sugars normally, without medication. Please help.
Thank you.

Alice from New Jersey
Feedback:
RE: Lowering Blood Suger Without Medication
Exercise is the best way to naturally lower blood sugar. My father-in-law had been getting high readings in the morning and gave himself a shot then exercised. It sent him to the hospital. The shot and exercise lowered it too much. The doctor told him, if it's high and you are going to exercise, do not give yourself a shot. The work out will lower it just fine. (08/15/2007)

By Little Suzy
RE: Lowering Blood Sugar Without Medication
Everything I read says "tight diet control". In other words, low carb intake, regular exercise, and deciding that sugar is poison. Sorry about that. (08/16/2007)

By CoreenH
RE: Lowering Blood Sugar Without Medication
I have Type II diabetes and have kept it under control by following "The SugarBuster Diet" which was recommended to me by my doctor. I did not want to take meds and knew I wasn't eating properly. It is not hard to follow and the book can be bought at most any bookstore. Good luck. I lost 60 pounds in a year and felt 100% better for it. (08/16/2007)

By maggie45
RE: Lowering Blood Sugar Without Medication
Read up on glycemic index, it's a great guide to keep blood sugar levels low and avoid an insulin spike. I'm losing weight far more easily, with less cravings, than I ever have. Rodale has a fairly comprehensive book out with 800 listings, but many are from Australia or Europe. Still, I'm glad I bought the book. (08/16/2007)

By kimhis
RE: Lowering Blood Sugar Without Medication
High blood sugar (Diabetes) is nothing to fool around with. Diabetes is the leading cause of amputations in the USA and also contributes to millions of cases of blindness annually. You need to be treated by a doctor, a frugal website is not the place to get medical advice, as the advice is worth about what you paid for it (nothing). Please don't risk your health to save money. On the other hand, you can eat foods that will assist your body in maintaining a healthy blood sugar level, once you are properly evaluated by a physician. (08/17/2007)

By Diana
RE: Lowering Blood Sugar Without Medication
Regarding Hemoglobin A1C this is a lab test that "measures" your blood sugar over the life of your red blood cells (about 120 days). If the A1C is elevated it indicates your blood sugar has not been in control for that period of time (or out of control more than it has been in control). The higher the number, the less control and the greater the damage to your body. High sugar is very dangerous. Some mild forms of Type II Diabetes can be controlled by diet and exercise. Many cannot, but you "must" be evaluated by a doctor. Diabetes (high blood sugar) is nothing to leave to chance. It can kill you.
(08/17/2007)

By Diana
RE: Lowering Blood Sugar Without Medication
Follow doctors orders. There is also a book called the "Dash Diet" that helps to reduce blood sugar medication over time. (08/18/2007)

By Al
How do you reduce blood sugar level without medications?
What do I do to bring blood sugar levels down without medicine?