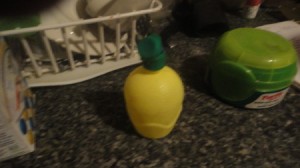 I do not like to use bleach very often because of it's strong odour. A friend told me to use 1/2 cup of lemon juice to brighten your whites. I tried it and it works great.
By coville123 from Brockville, Ontario
Ad
---
By xintexas 28 395 04/15/2012 Flag
Lemon juice isn't good either. The acid in the juice attacks the enamel and breaks it down.