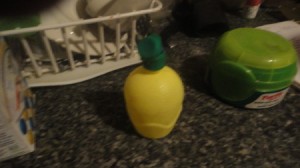 I do not like to use bleach very often because of it's strong odour. A friend told me to use 1/2 cup of lemon juice to brighten your whites. I tried it and it works great.
By coville123 from Brockville, Ontario
Ad
---
Feedback Forum
Feedback about this article is posted here. Want to contribute? Click above to post feedback.

By xintexas [28]04/15/2012
Lemon juice isn't good either. The acid in the juice attacks the enamel and breaks it down.
Post Feedback
Add your voice to the conversation. Click here to share feedback.