By Danialle 3 248 Flag
May 7, 2008
How many Winnie the Poohs has he had over the years? He is a very handsome boy.
May 7, 2008
Max is a big sweetie puff! I just love the expression he has on his face - "Winnie and I are just about ready for a nap!" Give Max a big hug and kiss from Missy's Mom and God bless you.
By guest (Guest Post) Flag
May 7, 2008
Max is one fine young man. I bet he's a sweetie pie,too.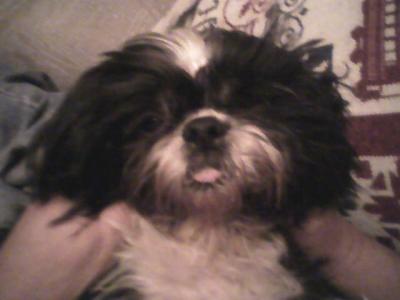 By Jennifer 10 123 Flag
May 9, 2008
I can't imagine him being 15 years old. He looks so much younger.What's his beauty secrets? HA! Handsome Max! Surprised to see he doesn't rip up his "stuffies" My Dal takes out all the fluff! She has "skins" not stuffed toys!
Jennifer CA
By guest (Guest Post) Flag
May 29, 2008
I think I have the same mix tell me what you think, for sure half chow. But she has the line on her back more pronounced when shes around other animals.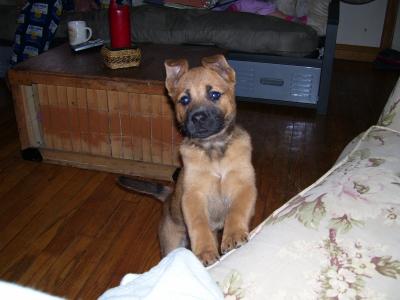 By guest (Guest Post) Flag
November 15, 2008
My Cinnamon was a Chow/ridgeback mix that had the Chow coat with the ridgeback and temperment. She loved her cats. Would hide behind me while barking at someone that she didn't know. Lived on my Dad's show pig farm while getting back on my feet and if a pig got loose she would herd the pig back to where it was supposed to be. It was so funny to see her "kiss" the babies and watch a 50 lb dog herd a 300+ lb pig. Great dogs.